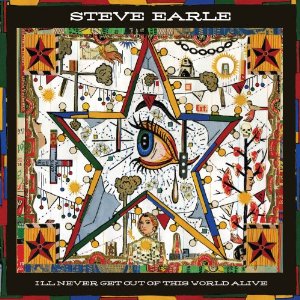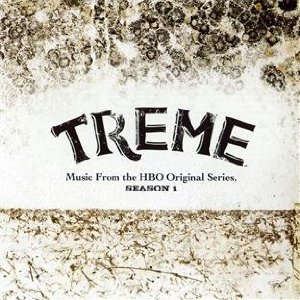 Mike Ragogna: Steve, how are you doing?
Steve Earle: I'm doing good. I'm sitting at Liuzza's in New Orleans, I just ordered a Po Boy, and I'm going outside so I can do the interview. I'm here in New Orleans shooting Treme.
MR: Nice, I appreciate you taking some time. Since you brought it up, can we dive right into Treme?
SE: Yeah sure, absolutely.
MR: Beautiful. Now we have a box set and soundtrack that just came out, it's the first season, and a second season is revving up. You're still playing Harley, right?
SE: It's Harley, yeah. Actually, I got to name my own character. My character didn't have a name when David wrote it and he said, "Okay, you get to name your character." I used the name of a character in one of my short stories from my first book that came out eight or nine years ago. His name is Harley Watt.
MR: You have a song that was featured in Treme's season that was called, "The City." It had an arrangement by Allen Toussaint. That song was done specifically for the series, right?
SE: Yeah, we were shooting at the ass-end of Decatur Street, posing as Royal Street, really late at night. David and the other writers were in the pit all day, normally. He came out to the set really late and he pulled me aside and said, "I want you to write something your character would have written." It's sort of the latest in a bunch of second chances that I've gotten. The next day I wrote it. Right after Treme wrapped last year, I came back, but I was gonna make a record with T-Bone Burnett anyway, and so I talked to T-Bone and he called Allen Toussaint. The week after Treme wrapped last year, we came into Piety Studios and recorded it. Toussaint wrote the horn chart and it was a trip! It was like, he's f**king Allen Toussaint, so it was very cool; one of the best experiences of my recording career anyway.
MR: Sweet. And the mission was to write something aimed at a post-Katrina, New Orleans. How did it apply?
SE: My character is Harley Watt, a street singer. He's lived in New Orleans for some years and he stuck it out and then came back after the storm. My character would have written immediately following the storm because that's when the series was set. You see my character writing the song in the last episode, and you're gonna hear it again in this season too.
MR: You've been involved in this series, but you've also been heavily involved in the concept of post-Katrina, New Orleans, personally and the whole debacle. What were your thoughts when Katrina was actually happening?
SE: I was in New York City when it happened.I'm from vaguely this part of the world. My wife's from Mobile, I grew up in San Antonio, and lived in Houston before I moved to Nashville. I know a lot of people that live here, and I've spent a fair amount of time in New Orleans. The first time I came back after the storm was about thirteen months after, which is oddly enough about the time the second series of Treme starts. I did one benefit here at Tipitina's with a couple of organizations that were trying to help people get back home, get their houses fixed, musicians mainly. It was very scary then because I thought what was gonna happen was that a lot of land speculators were gonna come in, and they did. There was all this property that had been in the same family for years and years, and people had been able to maintain it by just paying very reasonable property taxes and all of a sudden, somebody created all these hoops they had to jump through in order to rebuild on their own property. A lot of people couldn't afford to do it and they had to sell. There were people just waiting to write checks and buy that stuff up cheap. I think people had it in their minds it was going to become Disneyland, you know, New Orleansland. A lot people were coming in and buying it and having it be kind of a resort for rich people, to have a place to stay when they come down for Jazzfest or Mardi Gras. It didn't happen, mainly because the economy and the rest of the country fell apart or it would have been really bad. There's lots of stuff that's gone on, the city is still a little under 100,000 people short from what it was before, but it's pretty resilient, it's pretty amazing. We've gotten a pretty good look at that during the last year and a half of doing the series here.
MR: Wow. I've read a lot of reports, a lot of columns and opinions about what happened in New Orleans from various perspectives, but this is an angle that should be as equally upsetting.
SE: It's just one of those things. What I'm talking about is what didn't happen, and I'm almost convinced that it would have. The only reason that I realized that was that there was a piece of property behind my house in Tennessee, I still own a place there. They built a subdivision, and me and several people and the farmer across the road had been fighting it, but we knew we didn't have much of a chance because it was against people with money that lived in town who were politically connected. They built this subdivision, they had it all plumbed, they had it all wired, and all ready to go. Then the ass-end fell out of everything, and there's still a bunch of empty lots sitting back there and they never built it. It just sort of dawned on me when I came back here that it's similar to what has happened with a lot of stuff that people probably had in mind for New Orleans.
MR: What are your thoughts now about post-Katrina, New Orleans? Are there any things you think still need to be taken care of down there?
SE: Well, there needs to be a full service hospital. There's still not one. You have to be careful about this stuff down here, but the police scare me as much as anybody else down here. It's kind of always been that way, but I've seen some signs that people are at least trying to do something about it. The main thing is that people here have to take some responsibility for the way they live. I won't take any money out of New Orleans for the time being. Anything I make here, I try and leave behind in some way. I'm playing here in a few months and I'm gonna leave that money behind for the musicians' clinic. If you're ever gonna go to Jazzfest, if you're ever gonna go to Mardi Gras, or Quarterfest that just ended--which is all free music, all through the French Quarter--for the next few years, these are the years to go and remember that New Orleans is important to all of us. It's the musical heart of America, and the artistic heart of America in a lot of ways. It's really important that we all get behind it and we all support it.
MR: Beautiful. Now, you're no stranger to politics. Your album Jerusalem, for example, is pretty intense. It's also my favorite by you.
MR: Okay, let's get to your new album, I'll Never Get Out Of This World Alive. Not only do you include "The City," but you also have a couple of songs you wrote for Joan Baez--"God is God" and "I'm A Wanderer." Can you go into how you started working with Joan and what the story is behind those songs?
SE: I'm lucky enough that I can say Joan Baez sings six of my songs. She had already recorded, "Christmas In Washington" and "Jerusalem." I got a call and was asked to produce Joan's last record, and you know, she's f**king Joan Baez, so I set it up and showed up. I got to write several songs for her. There's three of my songs on that record, two of which I wrote specifically for Joan. In fact, I called her and asked her permission before I recorded them myself because I wrote them for her.
MR: I interviewed her and she had nothing but phenomenal things to say about you. She loves you dearly.
SE: A few weeks ago, I got to go see her get an award that was created in her name by Amnesty International in San Francisco. I got to sing "Joe Hill," which was pretty cool. I had a blast.
MR: Nice. "Heaven Or Hell," that's your duet with Allison Moorer. Obviously, you've done it before, but what's it like working with your wife creatively on a track?
SE: We get to work. I've produced about three records of hers. We had a duet that we wrote together on Washington Square Serenade. This song, I actually wrote originally for Robert Plant and Alison Krauss to record. I sent it to T-Bone, and then T-Bone didn't end up finishing that record. I decided it was too good of a song to leave lying around so we just decided to record it ourselves.
MR: The title of your new album, I'll Never Get of This World Alive, is also the title of Hank Williams' last single, right?
SE: Yeah. It was his last single and it was also the title of my novel. It was always going to be the title of my novel because Hank Williams' ghost is actually a character in the book. I didn't know what the title of this record was until I finished it in sequence and figured it was kind of about the same things that the book was about. So, I just gave it the same title.
MR: Nice. Is Guitar Town technically your debut? Didn't you have some Sony singles previously?
SE: I had a couple of Sony singles and an EP that came out on an independent label in '82. Then two singles in '83 and '84.
MR: So, the album Guitar Town is released, the title track is huge, the album is huge, and you and your album help coin the phrase "New Country." Amazing.
SE: Yeah, a hundred people contributed and coined it--to refer to me and a handful of other people, Dwight Yoakam, and a few other people that were around me.
MR: Then you came out with something that was touted as your artistic album, Copperhead Road, in '88. Jerusalem, that we just discussed, was in '02, and you start gathering Grammies, like for The Revolution Starts Now in '04, Washington Square Serenade in '07, and Townes in '09. And the "The City" was nominated for a Grammy, for Best Song Written for a Motion Picture, Television or Other Visual Media. And wasn't there a potential Emmy in the mix?
SE: It actually didn't receive the Emmy, it was nominated, but it didn't win. I got beat by Randy Newman both times.
SE: Yeah, you can't beat Randy Newman in a movie category.
MR: Yeah, and with a genius like Randy Newman, it's sort of like one must bow down to that guy anyway.
SE: Absolutely, absolutely, all my career.
MR: The obvious question then, after being the critics' darling for so long now, how do you feel about that? And what is it about Steve Earle now that's different from Steve Earle of the early days?
SE: I'm sober. And if I hadn't been, I probably wouldn't be alive. Things have changed a lot. I've never made a record that I'm ashamed of. I've taken a lick or two here and there, but my life is pretty good. The acting thing is relatively new and I've just discovered that the more things I do, I find different things I can bring back to my home craft which is writing songs.
MR: Beautiful. Having had such a prolific and dynamic career, do you have any advice for new artists?
SE: It's tough man I don't even know what to tell my son. I came along in the '80s, I came along from the old music business, where it's whoever dives with the highest, hungry, huge figure wins. It just doesn't work like that anymore. But the other side of it is, the business being downsized has actually kind of made it more democratic. You can go out and find ways to make your own record and get it out there now. If you really want to you can be heard. Keep things simple. Learn to go out and play solo. That's a really really good thing to learn, if you're a singer-songwriter. Don't be dependent on a band because you may not always be able to afford one. I take a lot of pride in knowing I go out with one guitar and do a show. I'm touring with a band this tour but I'm constantly reminding everyone, hey, I could go down to the subway and busk if I had to make a living, I promise.
MR: Thank you. And, of course, you are going to go on tour with The Dukes again in support of this album, right?
SE: Yeah, we start June 9th in Seattle, Washington.
MR: Beautiful. Do you have a closing thought or two?
SE: I think I'm gonna go eat my po boy.
I'll Never Get Out Of This World Alive Tracks:
1. Waitin On The Sky
2. Little Emperor
3. The Gulf Of Mexico
4. Molly-O
5. God Is God
6. Meet Me In The Alleyway
7. Every Part Of Me
8. Lonely Are The Free
9. Heaven Or Hell
10. I Am A Wanderer
11. This City
Treme - Music From The Original HBO Series, Season 1:
1. Treme Song - John Boutté
2. Feel Like Funkin' It Up - Rebirth Brass Band
3. I Hope Your Comin' Back To New Orleans - The New Orleans Jazz Vipers
4. Skokiaan - Kermit Ruffins & The Barbecue Swingers
5. Ooh Poo Pah Doo - Trombone Shorty
6. Drink A Little Poison (4 U Die) - Soul Rebels Brass Band
7. We Made It Through That Water - Free Agents Brass Band
8. Shame Shame Shame - Steve Zahn And Friends
9. My Indian Red - Dr. John
10. At The Foot Of Canal Street - John Boutté
11. Buona Sera - Louis Prima
12. New Orleans Blues - Tom McDermott
13. I Don't Stand A Ghost Of A Chance With You - Michiel Huisman
14. Indian Red (Wild Man Memorial) - Mardi Gras Indians
15. Indian Red - Donald Harrison
16. Time Is On My Side - Irma Thomas
17. This City - Steve Earle
18. Just A Closer Walk With Thee - Treme Brass Band
19. My Dawlin' New Orleans - Lil' Queenie & The Percolators
Transcribed by David Proctor Hurlin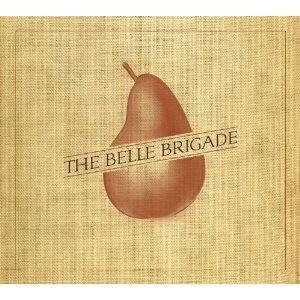 A Conversation with The Belle Brigade
Mike Ragogna: Barbara and Ethan Gruska, you have a terrific new, self-titled album, and there are moments where your sound is like Simon & Garfunkel meets Fleetwood Mac. Are they among your influences?
Ethan Gruska: We definitely are influenced by Fleetwood Mac, we like Simon & Garfunkel, but most of our influence is from Paul Simon's original stuff. We really love all of his solo stuff, they are some of my favorite records ever.
MR: Have you heard his new album?
EG: We were actually just talking about checking it out, we heard it's really good.
EG: He is a big idol, and he is just amazing.
MR: Who else influenced you?
EG: Our influence comes from a lot of places, a lot of the stuff our mom and dad were listening to when we were young. A lot of Beatles, Joni Mitchell, and James Taylor. Also, a lot of our friends' bands in L.A., going out and watching them play and having them come and play on our stuff. It's all over the place, I guess.
MR: Now, you're the offspring of famed arranger, singer-songwriter, and musician, Jay Gruska.
BG & EG: Yep, right that's our dad. (laughs)
MR: He co-wrote songs with a pal of mine Bill Mumy, the guy from Lost In Space and Babylon 5.
MR: You guys hang with Bill too?
EG: Yeah, I just saw him the other day. He was over at my dad's house and we were talking guitars. He's a guitar freak.
MR: And you're also the grandchildren of John Williams?
Barbara Gruska: Yup, you're right too.
MR: Can you look at the influence and that family tree, and see how that played a role in molding you guys?
BG: Yeah, there is no way we couldn't be entirely influenced by growing up around that music. Basically, everybody on both sides of our family were either professional musicians or great musicians who don't do it for a living. We were just surrounded by it. It was easy and unavoidable to become musicians ourselves.
MR: What is the creative dynamic between the two of you?
BG: Everything on this record that is coming out is pretty much 100 percent collaborative. We start songs every which way, but we always finish songs together. Sometimes, one of us will have a lyrical idea but the other one will help with the music or vice-versa. If I'm writing a song about something that's my own experience, Ethan knows enough about who I am and where I'm coming from to collaborate on the lyrics and vice-versa. So, everything we do is collaborative.
MR: Barbara, I accidentally referred to your first track as "Sweet Lorraine" when we first chatted, though it's actually called "Sweet Louise." You were about to tell a story about why that's significant.
BG: Yeah, I was surprised when you said that. We just found out that a few weeks ago, our grandpa heard our music for the first time. He was so surprised when he heard we had a song called "Sweet Louise," because when he was 17 years old, he went to North Hollywood High in the Valley. He had a band and he wrote a song called "Sweet Lorraine" that turned into a local North Hollywood hit on the radio. I just thought that was a really funny coincidence that by accident, you called it "Sweet Lorraine."
MR: Do you guys ever get together and play with your dad?
EG: Yeah, my dad would always listen to stuff that I was writing when I was young. He would always help me out with a piano part or show me a cool bass line to add. He would even have a lot to say about the form of the song and even cutting out sections to make it more of a natural flow. My dad was always there for me as kind of a songwriting coach, I would say also, without being overbearing. It was just very positive but also very critical. That helped me a lot. I never really jammed with him, Barbara did though.
BG: Yeah, I started playing drums when I was young and my dad was my very first band mate. I would get him to come into the garage and have him plug in his mini-electric guitar and jam with me. Just electric guitar and drums. Pretty much my first interactive playing experience was with my dad.
MR: Was there always music playing in the house?
BG: Definitely, there was almost always music playing on the stereo or my dad composing music on the piano in the living room. The studio was also in the backyard, so there was music all of the time.
MR: Did your dad help you with this album? I know it was co-produced by Matthew Wilder right?
MR: What was it like working with him in the studio?
BG: It was the best, we are very close to Matthew and we consider him a part of our family. So, to be with somebody that you just love so much and who had a lot of great input and ideas is really fun and great.
MR: Did your dad do any shadow boxing on this project?
BG: Our dad is a huge influence on us when it comes to the development of our songwriting. I started writing around Ethan's age, which was around 21 and he started writing very young. We would always kind of test-bounce our songs off of him, and he would be very blunt about what he thought worked and what didn't work. The songs we wrote for this record, we pretty much wrote in the sixth months before we recorded it. Those songs, we played for our dad, and he kind of gave them the thumbs up. This was the first point where he trusted that we knew what was right for our own songs. So, for the last time around for this whole record, he wasn't a part of the writing process, but we wouldn't be writing the way we are writing if he hadn't helped us through the course of our lives.
MR: You have great lines like in "Losers" that go, "There will always be someone better than you even if you are the best." When I hear a song like that, I just go, "Oh, my God." I guess I like it mostly because of the message of if you're going to use owning that million-dollar house, etc. as the criteria for being a winner, almost no one wins.
EG: Yeah, absolutely. It's about living the most fulfilling life you can and that is a matter of removing envy and jealousy and competition. It is impossible to completely remove that, but the song was just kind of a pep talk to ourselves. It's just an everyday reminder of what's important.
MR: Okay, so how do you really feel about your new album?
MR: (laughs) I'm very much a fan of the vocal multi-tracking you did on the album, especially on my favorite track, "Lucky Guy." It seems to be a lost art. When you do your three part harmonies. I appreciate that you guys have that as your signature sound. What were the mechanics of that in the studio?
BG: Depending on who takes the melody and who takes the main melody basically the main melody gets recorded first and then the harmony would go after that. Ethan and I would split the third part harmony.
MR: What musicians do you have on this project?
BG: Our friend Bram Inscore is playing bass, Mike Finnigan and Aaron Arntz are playing B3 and keyboard, Blake Mills and Harlan Silverman are playing electric guitar. Also, a bunch of orchestral musicians play on "Losers" and "Punchline." Ethan plays acoustic guitar and vocals and I do drums and vocals, so yeah.
MR: Do you have any interesting news about The Belle Brigade in addition to your new album's release?
BG: We get to play on Jimmy Kimmel the day of the album release on the 19th.
MR: You've probably hung out on the set before, huh?
BG: I've actually only played as a drummer on Jimmy Kimmel in other people's bands.
MR: What advice do you have for new artists?
BG: The same advice that we try to give to ourselves everyday, which is just to keep on working hard. Even when you're busy and you're touring, just to keep on writing and keep on collaborating and trying to grow as a band. Never be satisfied with what you just finished, keep on going forward.
EG: I agree, I think always just sticking through. If you're writing a song, just keep on revising and getting it to the highest place that you feel it. Also, being honest and not being something that you're not. That is a very hard thing to do. Sometimes, when it just comes naturally to do, it's just a really rewarding thing.
MR: All of the best to you guys, please let's do this again.
EG & BG: Thank you so much.
Tracks:
1. Sweet Louise
2. Where Not To Look For Freedom
3. Losers
4. Belt Of Orion
5. Shirt
6. Lucky Guy
7. Lonely Lonely
8. Punchline
9. Rusted Wheel
10. My Goodness
11. Fasten You To Me
Transcribed by Theo Shier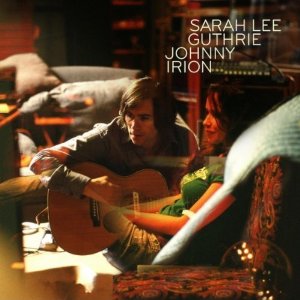 A Conversation with Sarah Lee Guthrie & Johnny Irion
Mike Ragogna: What's the story behind your new album Bright Examples?
Sarah Lee Guthrie: Really, Bright Examples was born thru a friendship with Andy Cabic. Johnny went a few times to see Vetiver play in New York and invited everyone back to a little place here in our neck of the woods called The Dreamaway Lodge. We got the idea to ask Andy to produce the record after listening to their album Thing of the Past, which is an incredibly great sounding record. So, naturally we asked the engineer from that album, Thom Monohan, and Andy Cabic to collaborate with us to make Bright Examples. We sent them about 50 songs and demos, and they chose the ones they thought would be great, and we went in to Dreamland in Woodstock, NY, and made the album in about 12 days! We then went out to L.A. and met up with Gary Louris and Mark Olsen (of the Jayhawks) who sang on it, which was a dream! It was a very dreamy experience all around.
MR: Who are some of your greatest musical influences?
SLG: Thats a tough one to narrow down. But I think what you might hear when you listen to Johnny and I is some June Carter and Johnny Cash, Everely Brothers, Gram Parsons and Emmylou, Hoyt Axton, Beach Boys, Jayhawks, The Byrds, CSNY, and lots of obscure records and people nobody's ever heard before.
Johnny Irion: Dvorak, Beatles, Nillson, Ink Spots, low rider music, Hank Williams.
MR: How would you classify your music?
SLG: This album is a little more dreamy psychedelic than our last, but it's still folk and rock and pop and old alt-country and a little indie too. I can't think of a name that says all that, can you?
MR: Nice. What's your take on today's "folk" scene?
SLG: I dig it. There are more young people coming out now to the shows and it's nice to see that college age kids are coming around to wanting real music again. I even love the whole "Freak Folk" thing. I love to see folk music pushing the edges. That's what its all about.
MR: Sarah Lee and Johnny, what is your creative process for composing? And how about for recording Bright Examples?
SLG: Johnny writes most of the songs and kinda kicks me a little to write my own songs. But mostly, I love his songwriting and I love to be in the house to hear them form and be a part of them. Every once in a while, I have an idea, and it becomes a song and I might feel good enough to play it out loud to someone. But I love singing harmony and performing and that is my art form. Recording for us is always a whirlwind fast with no time to think. Thinking is not productive for us when recording. We go by instinct. Kinda like sex.
MR: Ah, a Lowell George reference, sweet. What is the dynamic of being married and making music together like?
SLG: Kinda like sex. (laughs) But really, they are very similar is some ways. It's a give and take--its insane. I don't know anyone who could put up with this kind of lifestyle and still be married with two young girls. It's a rocky road, but the music and the songs are our saving grace, the part that pulls us through in the hard times.
JI: We love to sing together. That's what makes it all worth it.
MR: Sarah Lee, being the daughter of Arlo Guthrie and the granddaughter of Woody Guthrie, how would you say both cultural figures influenced your creativity?
SLG: Both Woody and Arlo are very much a part of me. When it comes to songwriting and singing and performing, I can't help but be myself, that's what creativity is. The influence that they have had on me is subconscious. It is just in me, in my blood, in my heart, in my voice, in my bones. It is who I am. So, naturally, it is there. With that said, I'd also like to believe that my creativity adds something to the legacy. I am doing this because I love to, because Johnny loves to, and because we love to do it together. I'm not sure I could stand up to the legacy without Johnny's songwriting and musicianship. In that way, we set ourselves a apart from a throwback folk band and that is what keeps us moving forward and creating new songs and ideas for today's culture.
MR: Johnny, being the nephew of author Thomas Steinbeck and grand-nephew of John Steinbeck, how has that influenced your creativity?
JI: What the human spirit can do in this country...you live here and be pretty overwhelmed not knowing that you can make a difference. Woody and John, they solicit justice. The more you know about them, the more you know what you can actually achieve as an American with social unjust bounds, know more about where the line in the sand is, as far as a moral compass. The more you learn about this, you might get involved.
MR: What's got your eye in the news lately?
SLG: I am very concerned about food. I am a part of the movement for Slow Food USA. I think nutrition is the most important thing a person can focus on. GMOs are taking over and Monsanto is going to be the cause of starvation. We rely too heavily on supermarkets for our food when really we could grow it in our back yards! Or trade with our neighbors. I know, to some people, that seems so far away, but it's really important that we stop poisoning our bodies and stop relying on big pharma to cure the symptoms that could be avoided simply with nutrition. They are making too much money on our bad habits...makes me crazy.
JI: Japan, Libya, any local news that's not in the news.
MR: Do you have any advice for new artists?
SLG: Its not a race, it's a marathon.
JI: Don't sweat the little stuff.
MR: What does the future hold for Sarah Lee Guthrie and Johnny Irion?
SLG: I wish I knew....music and farming...records and touring...videos and lunch...
JI: Lots of albums...solo, together, apart...side projects with friends...a nanny?
Tracks:
1. Ahead of Myself
2. Never Far from My Heart
3. Speed of Light
4. Seven Sisters
5. Target on Your Heart
6. Hurry Up and Wait
7. Dupont Circle
8. Butterflies
9. First Snow
10. Cry Quieter
11. Company I'm Keepin
12. Bright Examples
...and Noah Chenfeld Freestyling at The Eiffel Tower. No, really...
Calling all HuffPost superfans!
Sign up for membership to become a founding member and help shape HuffPost's next chapter