As the average wedding cost continues to grow, more and more couples are looking to trim down their expenses and stick to a reasonable budget. However, this can certainly be a difficult feat when you're scrolling through pages upon pages of jaw-dropping wedding glory that you just have to have.
Luckily, the ever-changing wedding industry has evolved to help out us millennials who may want the $50,000+ wedding look even if our modest budget reads more along the lines of "courthouse and chill." It's no longer just about renting tables and chairs, but couples can now get their hands on so much more by taking advantage of rentables.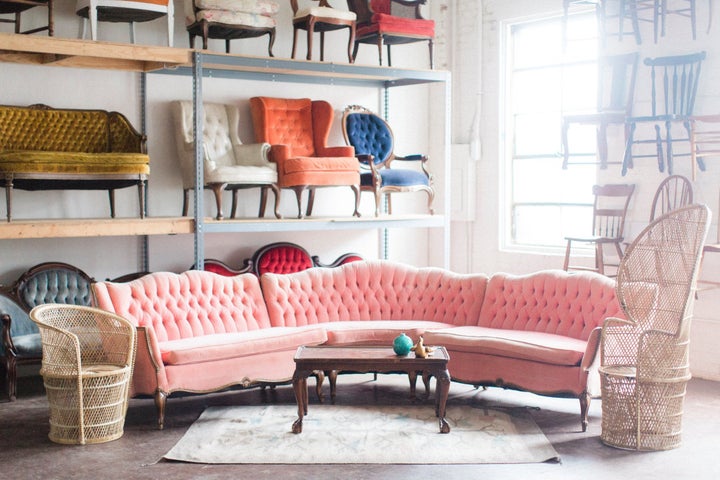 From specialty bars to diamond jewelry pieces to wax luminaries, renting wedding pieces ensures you get exactly what you want without having to leave your living room (or office – no judgment). "There are now more items available to rent than ever – and often these are items you couldn't purchase on your own," tells Morgan Montgomery of Paisley & Jade, a vintage rental company. "Finding lounge furniture in the perfect shade of slate blue or the exact pink hobnail vase for centerpieces that complements your floral design is much easier when you are simply searching rental inventory than hunting it down yourself!"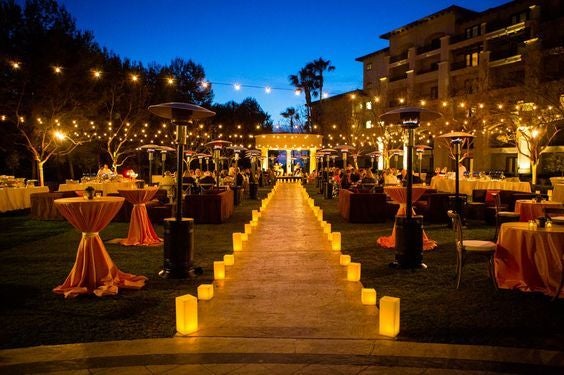 The rentable trend isn't new to the scene, but it's certainly one that has seen growth in recent years. "Couples want a customizable experience for their Big Day but don't necessarily want to spend a fortune on one day," explains Audrey Isaac of 100Candles.com, an online market for high quality candles that recently began renting wax luminaries. "Renting takes the financial burden off of the couple while still allowing them to get the pieces that will match their vision."
Say you just have to have that darling vintage chaise at your wedding – the guests will love it! Rather than shelling out for the piece and convincing yourself how often you'll use it post-wedding (that is, never), renting the piece makes it simpler and cheaper to have at your wedding.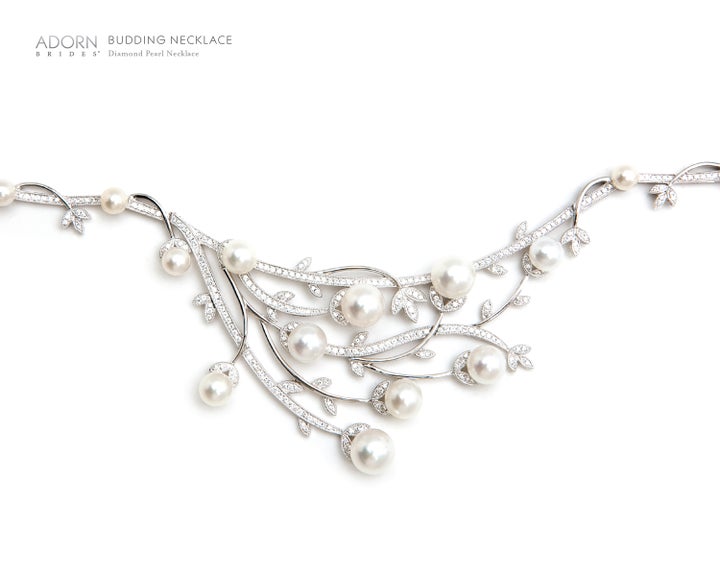 "Today's brides (and grooms, for that matter) are well-educated when it comes to finances and, in particular, with wedding finances," shares a spokesperson from Adorn, an online jewelry rental shop. "Though they want to achieve their dream wedding, they are also concerned about their wedding budget and financial responsibilities after the wedding. For all the expenses associated with a wedding, it's the memories and the photos that couples are left with to remember."
Between saving money and cutting out the stress of planning a wedding, there's no wonder why rentables have become such a popular trend and will continue to stick around.
Amanda Zack is a proud millennial and wedding PR specialist with OFD Consulting, based in Richmond, VA. She also serves as a Public Relations adjunct professor at her alma mater, Virginia Commonwealth University. Inspired by the power of words, she is an avid storyteller with a love for animals, weddings, and anything else that elicits a smile.
Related
Popular in the Community