Kid-sister site The Snug keeps us in the loop on what's trending in DIY and decor. What's hot right now? Space-saving barn doors that don't break the bank. Get the look with a little help from DIYers who have been there, done that.
First, pick up a barn-door kit for less than $200, then you can salvage an old door (or the materials to assemble one) to get the look at your house:
But what about the actual door?

The folks over at Paper Daisy Design built this four-panel door and you can do the same without spending very much.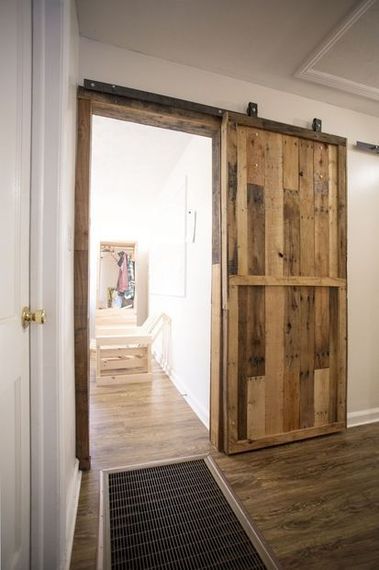 If you play it right, building a door out of dismantled shipping pallets can be the result of strategic salvaging and cost very little. There's a bit of prep involved, but the results are clearly well worth the effort. Get the full how-to for this project via Instructables.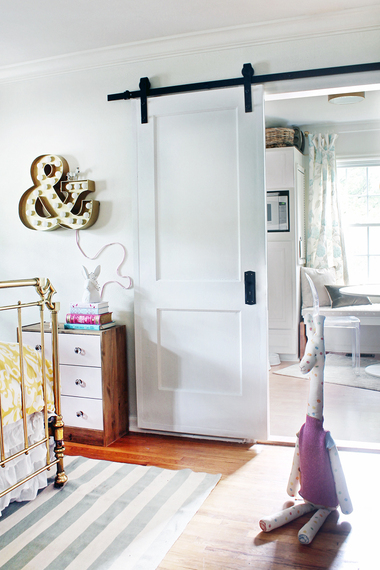 ...just stop over-thinking it and hang the door you've already got. Just uninstall the door knob (you don't need it anyway) and take your door from a hinged installation to a railed one.