Minion costume
Breaking Bad costume
Fox costume
Duck Dynasty costume
Miley Cyrus costume
Minecraft costume
Daenerys costume
Batman costume
Gatsby dress costume
Daft Punk costume
Hooray for no sexy nurses/cats/policemen?
The data, which reflects searches on Google Shopping, indicate this year is all about the 2013 memes and cult shows. We already assumed we'd see plenty of twerking Mileys and even some Batmans in anticipation of the new movie; but dressing up as the little yellow Minions from "Despicable Me" or the Fox from the "What Does the Fox Say?" video demonstrates an impressive commitment to pop culture, we'd say.
Same goes for "Breaking Bad" costumes. At least Daenerys from "Game Of Thrones" has a look that can be easily recreated with an icy wig; Walter and Jesse from "Breaking Bad," on the other hand, are probably more challenging to imitate accurately in costume form. That would probably explain why people are Googling it so much -- Google notes that searches for "Breaking Bad" costumes are three times higher this year, on the heels of the series finale, than they were last year.
But the easier route, of course, is "The Great Gatsby." Google reports that Gatsby costume searches are trending highest in New York and California, where we bet lots of stylish gals probably own Gatsby-like dresses and accessories anyway.
Which just solved our "what to be for Halloween" problem. Thanks for the idea, Google.
Not into dressing up as a 2013 headline? Try these: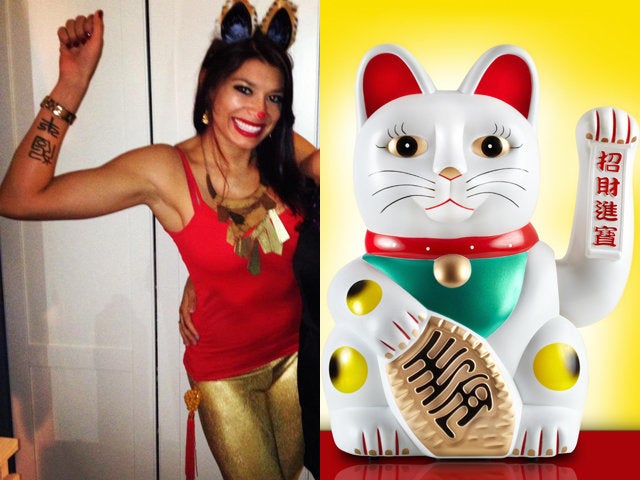 Women's Halloween Costumes That Are More Clever Than 'Sexy Nurse'
Related