Fall is the season when the leaves change colors and there's no reason why you can't do the same for your wardrobe. Minimalist and earthy colors, layered clothing, scarves, vests and ankle boots are all fall staples. But let's not forget the accessories: layered jewelry, bun pins, fragrances and, of course, stationary.
Elizabeth and Clarke, a premium clothing subscription company, boasts a wide range of styles for every season. With tops named after famous Elizabeths throughout history, they make style and quality look effortless. The Scott, Carson and Cooper are perfect for fall and winter, making an easy transition between seasonal fashion choices. The Scott is a long-sleeved black shirt with a bit of a twist on the neckline, while the Carson is a sleeveless, camel-colored vest that goes perfectly with the Scott. The Cooper gives the wearer the chance to layer as much as they want, with a blouse illusion giving it a sophisticated and classy look. Pair any of these tops with Alex and Ani's pull-chain bracelets and rings from their new Providence collection, slide on a pair of ankle boots and you're good to go for a day out.

Layered jewelry and accessories are also must-haves this season. Alex and Ani, KITSCH and ban.do are the proud owners of some of fall's most anticipated accessories. Alex and Ani's Providence collection is a must for anyone who wants subtle but elegant jewelry, while KITSCH offers both bold and subtle pieces to complete an outfit. KITSCH also boasts a line of bun pins that can be worn on the front of a bun.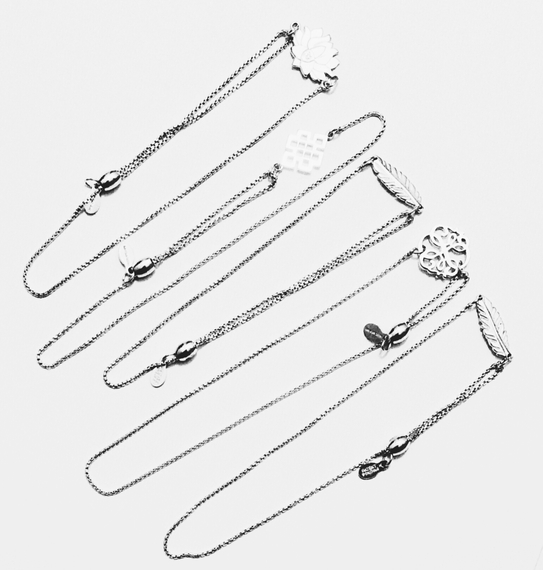 Stationary is one of the biggest staple pieces an individual needs in the fall--as work and school begin, papers are strewn about and there is simply no organization. ban.do, an accessory boutique based in Los Angeles, CA, began as a company that primarily sold hair accessories. As they expanded their range of products to include agendas, notebooks, hair accessories, tech accessories and apparel, ban.do began gaining more attention and is thriving as it releases even more designs. For the fall, ban.do's best pieces are their agendas, sticker book (a perfect companion to the agenda) and sticky notes sets. With eye-catching designs and phrases, these three products are the epitome of organization and style. Rifle Paper Co. also offers dozens of colorful prints, including a checklist with a quote by Van Gogh, the floral-print Monarch notepad and new 2016 Alice in Wonderland wall calendar. Rifle Paper Co. makes it easy to decorate and organize a workspace, with perfect fall-themed products.

Finally, fragrances play one of the biggest roles throughout the year, with scents that fit each season. Creed offers three scents that are perfect for fall: Love in White, Royal Princess Oud and Fleurs de Gardenia. With distinct notes such as sweet violet, iris, Bulgarian rose and soft musk, the three fragrances capture different moments in time and make the wearer feel like they are a part of the experiences that inspired the perfumes.

With these fall trends, you won't miss a beat among the brightly colored leaves.
Popular in the Community