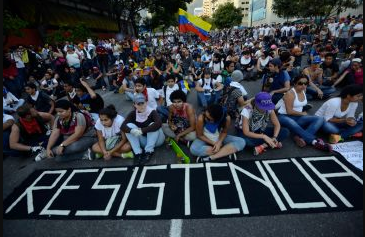 Brutal repression and civic protest to restore a lost Venezuelan democracy have been on the front pages of international news in recent weeks. As a Venezuelan American, this struggle is personal – family, friends, and the lives of millions in my birth country are at stake.
The growing Venezuelan diaspora has had a particular impact in the United States, a country that is in favor of Venezuela returning to democracy within the framework of the Inter-American Democratic Charter. The U.S. denounces the counterfeit rhetoric of the current regime that is destroying the country's future, a regime that is causing a mass exodus of Venezuelans to find refuge in the U.S. and other latitudes.
For decades, Venezuela was a strong and exemplary democracy in Latin America. Adding to its political prosperity was its enviable geographical location, which made the South American country an immigration haven. However, in the last two decades, the country took a sharp turn for the worse.
From 2002 to present day, Venezuela has become a country of emigrants. This trend increased after 2012 when a crisis erupted. We can attribute this downward spiral to when an oil boom hit, allowing Hugo Chavez to build a populist authoritarian rule. This unfortunately came at the expense of viable economic opportunities outside of the petroleum sector. Chavez died in 2013, hand picking his successor Nicolas Maduro, who managed to win a contested presidential election. Parallel to the beginning of this new regime, oil prices tanked, bringing socio-economic collapse and fiscal deficits to rise. The once prosperous country has now been converted into a kleptocratic dictatorship (corroded by drug trafficking and administrative corruption), and has suddenly transformed into a hell full of citizen insecurity and a dire humanitarian crisis.
According to statistical records by international organizations, the capital city of Caracas is the most violent city in the world today. Not only that, but Venezuela also has the highest inflation in the world, which has caused extreme shortages of food and medicine – in fact, citizens must wait in long lines to buy essential consumer products.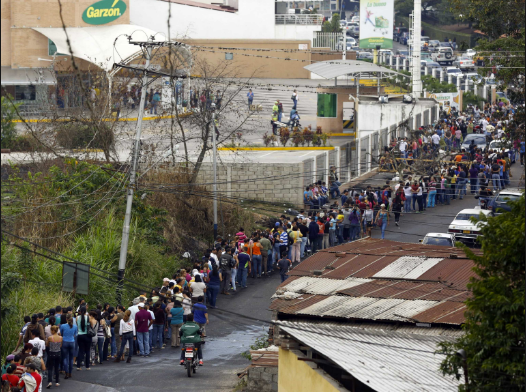 For this reason, it's not surprising that opinion polls show that 70% of young Venezuelans are focused on emigrating from Venezuela. And indeed, in the last 20 years, over one million Venezuelans have left their home country (myself included). According to the Pew Hispanic Center, 275,000 Venezuelans are estimated to reside in the U.S., primarily in Southeastern Florida and Houston, Texas. And, the U.S. census indicates that over 100,000 of these individuals are already citizens.
These same surveys also reveal two outstanding features of Venezuelan immigrants in the U.S. We are not only among the most educated immigrants, but we also have a high professional capacity and an entrepreneurial spirit. In fact, the contributions are visible, as many are now small- and medium-sized business owners in Florida and very prominent in the Texas oil industry. This is because in 2002 thousands of experts and professionals linked to the oil industry were fired for political reasons, and many more left the South American country since then after being victimized by (or fearful of) the high crime rate and as persecuted politicians. In fact, the number of political asylum Venezuelan applicants in the U.S. has grown from merely 3,800 in previous years to more than 10,000 in 2015 to 2016.
As part of that Venezuelan diaspora that left the country for political reasons, and after 12 years of establishing myself professionally in the U.S., I have continued to plead relentlessly for Venezuela to return to democracy. I have worked to create models of cooperation with civil society and helped build a democratic and peaceful resistance in Venezuela.
Through these efforts, I have also become part of the American dream – I have a beautiful family and I'm a social entrepreneur, consultant and political activist dedicated to empowering Latinos in our society. As Board Chair for Latino Victory, I work to recruit the next generation of Latino leaders at all levels of government and political service, including in Florida where it has been gratifying to see how Venezuelan Americans stand out.
Although my work has been uplifting, it has also been painful to witness the continued suffering of our families and friends who face oppression, a humanitarian crisis, and, in recent weeks a repeat of history. There has been a brutal repression by the regime of Nicolas Maduro against activist citizens (including mothers and elders) who are demanding the non-execution of a recall referendum duly convened by the citizens and who are against the holding of gubernatorial elections, which should have been conducted in December 2016 according to the schedule established in the Constitution. These are electoral processes that the national government has refused to carry out, which is in violation of the constitutional norm, and has redefined the country, without a vine leaf, as a dictatorship. Massive protests have been flooding the Venezuelan streets to demand basic needs like food, medicine, and safety. They are also demanding that the people themselves decide the fate of the country at the polls, and not have it be decided in a dictator-like process. The repressive response has been unmeasured and fear has settled in millions of Venezuelans.
Not one to stand on the sidelines, the Venezuelan-American community has been promoting an international campaign to raise awareness for the serious crisis in the country. We are demanding that international organizations, specifically the Organization of the American States (OAS), assist the people and provide a hemispheric response in the framework of the Inter-American Democratic Charter, in defense of the basic human rights and political freedoms of Venezuelans. In addition, our community has devised a humanitarian aid plan to help our brothers and sisters suffering from a shortage of food, clothing, or medicines. Dozens of activists have also organized themselves at port of entry points, including in Miami, to effectively provide legal support and guidance to those who migrate to the U.S.
This crisis has been noticed around the world, and our voices are now being heard by Hispanic members in the U.S. Congress, on both sides of the aisle. Senators Bob Menendez (D-NJ) and Marco Rubio (R-FL), and U.S. Representatives Ileana Ros Lehtinen (R-FL), Darren Soto (D-FL), Carlos Curbelo (R-FL), Mario Diaz Balart (R-FL), Tony Cárdenas (D-CA), Norma Torres (D-CA), and Adriano Espaillat (D-NY) have played a role in this fight. These members stand out for their strong support and legislative initiatives to promote sanctions against those who have violated human rights or corrupted Venezuela, as well as to reinforce the initiatives of OAS Secretary General Luis Almagro.
Together with such solid representation of Hispanic leaders, our Latino Victory organization intends to continue its work with the Venezuelan-American community to amplify its voice and activism in defense of Venezuelan democracy (which is today one of the few bipartisan causes known on Capitol Hill, especially in these thorny times of polarization). We will also strive to fight for human rights, fight against the humanitarian crisis and work to bring freedom to political prisoners in Venezuela. The violent repression that we have witnessed these days, as well as the deliberate attempt to frustrate electoral exits by the Maduro regime, will surely bring about new political-legislative initiatives within the U.S. Congress, and as an extended expression of commitment to democracy and human rights in the Americas.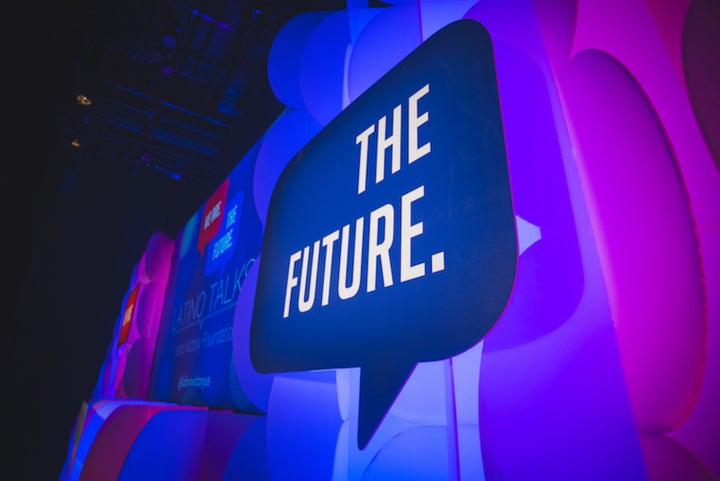 From this process, new leaders of Venezuelan-American origin will emerge. The presence of this energetic community is a guarantee that as Venezuela changes, they will be the protagonists to establish the return to the excellent bilateral relationship, both economic and commercial, once maintained by the United States and Venezuela in past decades. This is a necessary exchange affected today by the antidemocratic and anti-American performance by a regime that has taken us to the point in which both countries have not even exchanged ambassadors.
Time is critical for many brothers and sisters in Venezuela who are suffering terribly. However, with struggle comes hope. We have so many reasons and opportunities to resist and rise up against the regime who is alone and isolated. The Venezuelan people are strong and we have each other. Not to mention, our community exists both inside and outside the territory, in our hearts and souls, and we will continue to fight to recover our liberties and our country. Porque dondequiera que esté un Venezolano, está el país. Because wherever a Venezeulan is, there is the country.