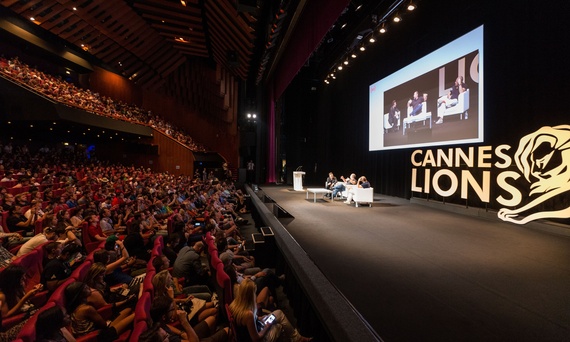 With another Cannes Lions festival only days away let's take a look at the developing themes we can expect to take shape at the festival. Over the last five years the advertising awards festival has broadened to become a wider celebration of creativity just as the traditional lines of branded entertainment, celebrity endorsements and media companies have morphed accordingly. Here is a quick roundup of some of the trends to watch.
As we saw at South by South West, this is the year of VR and perhaps AR will have its day next year. There will be some solid work worth checking out but we are still largely in a hype cycle for what's coming. Don't miss this session with MediaMonks - Virtual Reality: How to Hack Human Perception with Finesse or VR Changes the View with Jake Silverstein from the New York Times, Chris Milk from Vrse and Mark Mathieu from Samsung.
Brand Statements for Good
Social good statements by brands has long been a staple of powerful advertising but the world has grown to expect more then just a message from brand associations. Look for Burger King's McWhopper (from the kiwis at Y&R) to bring home a whole bunch of Lions nailing the right mix of confrontation and cause marketing. AKQA's Don't Look Away campaign for Tidal is another great example and should pull a few awards. Ban Ki-moon is in attendance this year further challenging brands to unite as a voice for change.

The Agency Product Offering
Tech continues to flood into the industry and the agency world has recently adopted the building mantra seeking to productize more of its offerings. Expect to hear a lot of discussion around new business models for working with agencies and fresh partnerships with the tech sector to bring them to life. The following talks are a good start fore perspective on new approaches to the business side of innovation.
Increased Presence of Publisher Brand Studios
Publishers continue to build out their native content creative teams and tech offerings. Look to see these units start to pick up awards in the Branded Content and Entertainment categories. Talks like AOL's The Brave New Frontier of Storytelling and the New York Times VR sessions might give some clues into where publishers are heading. It will be interesting when they start to push their campaign ideas out of their own sandbox and into full 360 experiences.
The Partnership Between Brands, Influencers and Entertainment
I'm picking the following entertainment based advertising will crush it, but there is always so many epic campaigns in this space.
HOUSE OF CARDS "FU2016" BBH / New York | (USA)
BEATS BY DRE "Straight Outta" R/GA Hustle / LA | (USA)
Popular in the Community