The Food and Drug Administration has gone after a Fremont man with a cease order for his community service project. The charge: being a sperm "manufacturer."
Since 2005, 36-year-old Trent Arsenault has been donating sperm free of charge to families in need. "It started when I helped a local teacher who put up a post on our community blog," said Arsenault to The Huffington Post. "After her successful pregnancy, I started getting emails, and I realized that there was a serious need."
According to Arsenault, same-sex couples can have trouble getting access to pricy donations that, he claims, target heterosexual couples. And as Tony Dokoupil, the reporter who first broke Arsenault's story, noted in his Newsweek article "You Got Your Sperm Where?," commercial sperm banks often charge about $2000 a pop for the sperm alone -- not exactly chump change for low-income families, especially when several rounds are required.
So Arsenault launched his website TrentDonor.org to help would-be parents for no charge whatsoever. "I'm helping people in need," said Arsenault. "I'm not running a business here."
(SCROLL DOWN FOR PHOTOS AND VIDEO)
But after fathering 14 healthy children, the FDA intervened, claiming that the same guidelines that apply to commercial sperm banks should apply to Arsenault. "Inspectors came to my house for weeks with those FDA raincoats on," said Arsenault about the random inspections of his home. The cease order is still pending, but if it goes through, Arsenault will have to stop offering donations immediately.
Upon receiving news of the story, we were skeptical about Arsenault and his project. But after an hour on his website, it became clear that Trent Arsenault is a super human. No seriously, this guy must have been an Eagle Scout.
"When I started helping create families, I completely overhauled my life," said Arsenault. To help create the most healthy babies possible, Arsenault has entirely given up alcohol, junk food, chemicals and pesticides, red meat and anything else that might negatively affect his body.
On his site, Arsenault details every scrap of medical and lifestyle information that could possibly be relevant. The site also offers loads of research for couples looking for sperm donors. Did you consider the benefits of organic sperm and fresh versus frozen? Neither did we.
While we can certainly understand the FDA's concern, we can't think of a better biological father than Trent Arsenault. Would you really rather trust some no-name who came in a cup for $50?
We were so impressed that we outlined his credentials in our handy slideshow "What Would Trent Do?" Check out our WWTD? slideshow below. Then watch Arsenault in CBS's video: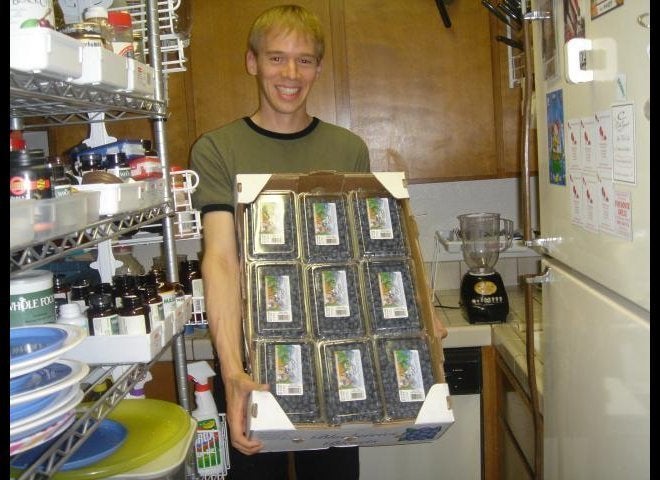 Gallery