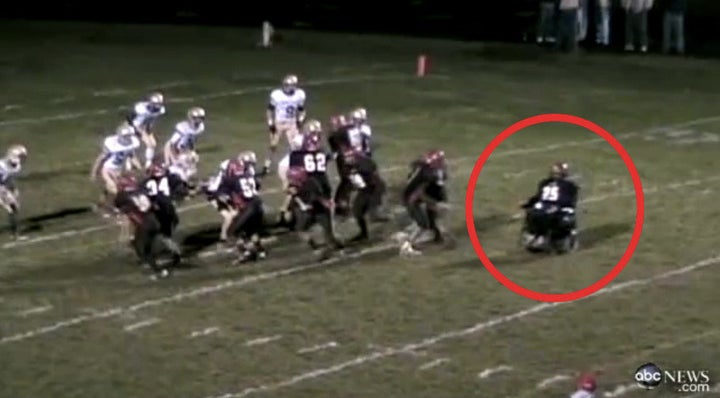 Trent Glaze always gives 110 percent.
That didn't stop him from joining the Fairfield Union High School football team, according to his interview with ABC.
After the clock ran out on Friday's game against Teay's Valley High, Glaze had one of his biggest wishes come true, according to the Lancaster Eagle Gazette. Both teams took the field for one last play, and the senior wheeled himself into the end zone for a touchdown.
Glaze was also named a team captain this year, and even took the school's homecoming king crown, according to the local station. But nothing seems to top this experience.
According to the Gazette, McCurdy says Glaze one day hopes to become a coach himself, and he could see it happening. "His goal is he wants to coach. He listens hard to what we try to teach, and he gets after the guys," the coach said.
Related
Popular in the Community