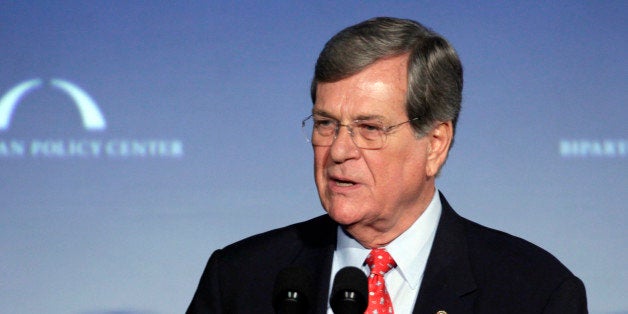 WASHINGTON -- Former Senate Majority Leader Trent Lott encouraged his fellow Republicans on Thursday to work on a technical fix to the Affordable Care Act to ensure that those purchasing coverage on federally run exchanges would continue receiving subsidies.
The Mississippi Republican said that when he was in office, it was routine to make clarifying changes to laws after they passed. It happened, he said, "almost always."
"There was always, on a major bill, we'd have technical corrections, right? Almost immediately [we'd correct them]" Lott said, at a breakfast hosted by the Christian Science Monitor.
When he was asked point blank if he would encourage Republicans to work on a technical fix to Obamacare, he responded without hesitation: "Sure, yeah, I would."
The issue of a technical fix to the health care law has taken on great importance since the Supreme Court decided to hear a case, King v. Burwell, questioning the legality of awarding tax subsidies to those purchasing health insurance on federally run exchanges. The plaintiffs in the lawsuit have argued that the law, as written, is unmistakably clear: the tax credits are authorized for coverage purchased only on exchanges "established by the State."
Defenders of the law and those who spent a good deal of time covering it have made the case that the drafters' intent was hardly ambiguous, and the subsidies were always meant to go to everyone purchasing health care coverage, regardless of whether the state or the federal government had established the exchange.
To date, congressional Republicans have had little appetite to clarify the language of the law to remove ambiguity over subsidies. Incoming Senate Majority Leader Mitch McConnell (R-Ky.) recently hinted that he wouldn't lift a finger, and would instead leave it to the Supreme Court to "take it down."
Lott, who appeared Thursday alongside former Senate Majority Leader Tom Daschle (D-S.D.), said he could envision lawmakers from both parties coming together around a package of reforms to the health care law that would include elements the president didn't like, such as the repeal of the medical device tax, and those he did, a clarification of the subsidy issue.
"I would think they should work at that," he said. "One of the things I'm looking for is who would be the leader in the House or the Senate, Republicans and Democrats, that would try to find a way to do some improvements without demolishing the bill. Is Paul Ryan going to step up and do that? How will Orrin Hatch and Ron Wyden work together?
"That would be an interesting twosome to keep an eye on over the next couple of years," he continued. "I think they could be dynamite, frankly. They could really want to do some good things in the health care area and the tax area. And they might get out of control of their leadership too. "
Before You Go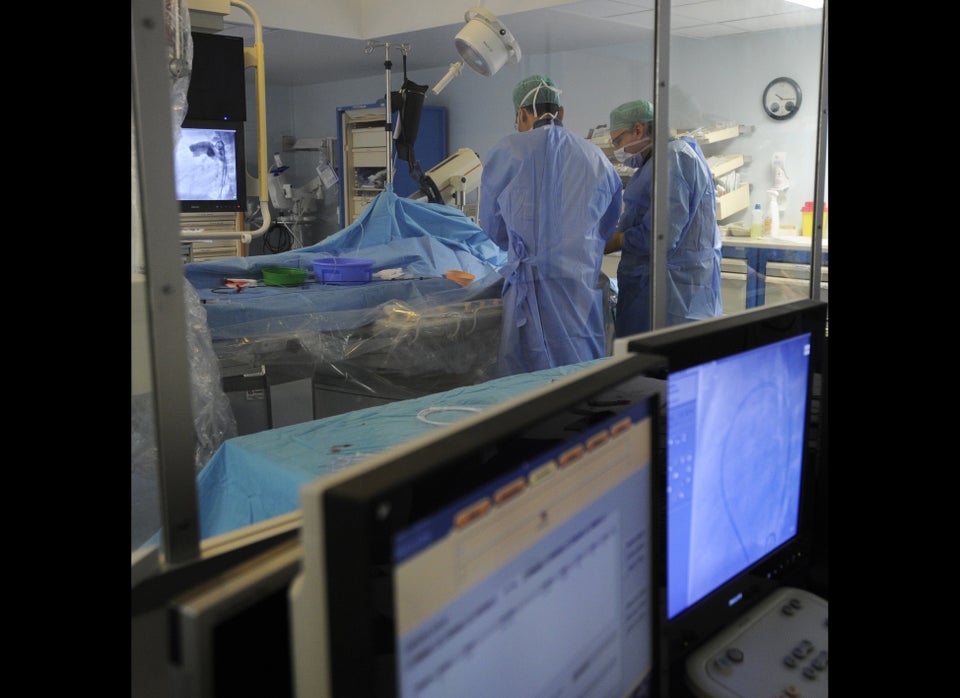 Lies And Distortions Of The Health Care Debate
Popular in the Community