A Texas toddler died after shooting himself with a 9 mm handgun he found in his home yesterday, prompting Child Protective Services to take custody of two other children living there.
Mathis' great grandmother, Carolyn, told the station that Trenton went looking for gum through a bedroom door that was not closed all the way. He got onto her bed, and found the handgun on a nightstand.
The home belongs to the Carolyn Mathis and her husband, who were present for the accidental shooting. The other two children were removed from the home by authorities after the incident, the Tyler Morning Telegraph reports. It wasn't immediately clear whether charges would be filed.
Trenton Mathis and three other children were placed in the home -- which was deemed unsafe by CPS -- late last year after abuse and neglect in their parents' home.
At a custody hearing, a judge ruled against a CPS recommendation that the children be relocated to somewhere other than the great grandparents' home.
It's not the only case this week of a child carrying a weapon that fired accidentally.
A loaded handgun in a third-grade student's backpack discharged at a Minneapolis school on Tuesday. Nobody was injured KMSP-TV reports.
That child was sent to a hospital-run home for children while authorities investigate how the Bethune Community School student got the gun. Police are investigating and the school district released the following statement:
We are fortunate that no students or staff members were injured today when a firearm was discharged outside of Bethune Community School. Learning will continue as usual at Bethune tomorrow. We look forward to returning to a normal instructional day and are focused on ending the school year strong.

We believe that a student accidently [sic] discharged a firearm outside of the school prior to students being dismissed this afternoon at approximately 3 p.m. We understand that the firearm was discharged from inside of a student's backpack. Again, no students or staff members were injured and although very few students were present at the time of the incident, some students may have heard a firearm shot or seen smoke. A School Messenger phone message was sent to Bethune families informing them of this incident after school dismissed.

Bethune staff members followed appropriate protocol and immediately called the Minneapolis Police Department (MPD) school resource officer for assistance. We are working with the MPD in determining the circumstances around this situation. Due to student data privacy and because MPD is actively investigating this incident, we are unable to share any other information about the situation.
Before You Go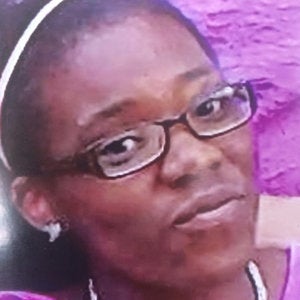 Missing Children
Popular in the Community