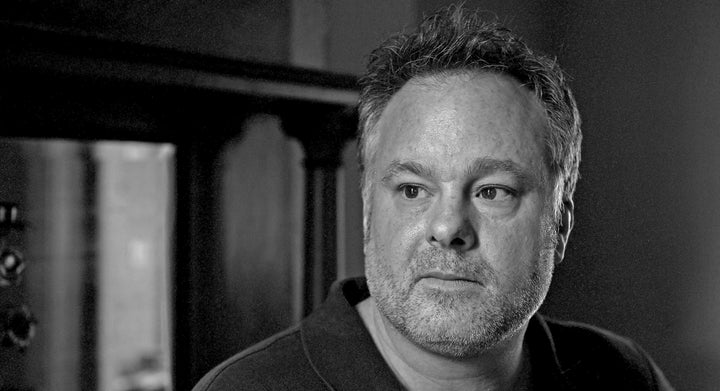 WASHINGTON -- Sierra Pedraja was excited that the head of a prominent progressive public relations firm was going to be in her hometown of Austin, Texas, from Dec. 3 to Dec. 6. The 26-year-old had majored in journalism and thought an opening at the firm sounded like a great opportunity for her to continue her interest in writing and public affairs.
Pedraja's friend, who was an employee at FitzGibbon Media, offered to introduce her to her boss while the entire staff was in town for a company retreat.
Trevor FitzGibbon, the president of the firm, did eventually offer Pedraja the chance to work with the company. But she told The Huffington Post that she also received unwanted sexual advances, including requests for inappropriate photographs.
Pedraja's decision to tell several FitzGibbon staffers what happened triggered other female employees at the firm to start sharing their stories of what they say also happened to them by their boss. They hadn't realized they weren't alone in what they had experienced.
Eventually, staffers reported more than half a dozen incidents of sexual harassment and at least two involving sexual assault to management and human resources, triggering the sudden closure of the firm Thursday.
The other women who have come forward to HuffPost with stories of harassment and assault were much more closely linked to FitzGibbon, who was a prominent figure in the progressive movement. They were his clients, employees and women trying to get jobs. FitzGibbon Media represented groups including the AFL-CIO, NARAL, MoveOn, UltraViolet and Wikileaks.
Those ties also prevented some of these women from initially talking about what happened to them.
"If I stopped interacting with all the men in the progressive movement who made inappropriate statements or advancements to me in this business, I'd be nowhere," said a former FitzGibbon client.
"I couldn't speak up because I was afraid of retaliation -- that I would get fired if I spoke up," added a female FitzGibbon staffer.
FitzGibbon also faced sexual harassment allegations at his previous employer, the PR giant Fenton Communications.
"This is probably a story you could tell at 15 other organizations," said a former Fenton employee who worked with FitzGibbon. "There are probably 20 other Trevors in our progressive movement in Washington."
Pedraja, however, was more of an outsider and had no idea that what she would reveal would set off this avalanche.
Pedraja and her friend who worked at the firm met FitzGibbon during the day in the lobby of a hotel, where he told her about the organization and invited her to hang out with the team that evening. She agreed and sent him her cover letter and resume.
But that night, Pedraja said she had to push to talk about the job because FitzGibbon wasn't bringing it up. FitzGibbon told her that since he owned the firm, he could hire anyone he liked. She asked if that meant he liked her, and FitzGibbon told her how beautiful she was. He then asked her if she was open to having any fun while he was in town.
"I knew exactly what he meant," Pedraja said, adding that she was shocked. "I really wanted the job, but I didn't want to embarrass him and mortify him and say, 'No! Are you crazy?' So I gave a nervous laugh."
FitzGibbon then apologized for being inappropriate, she said.
The next day, FitzGibbon texted Pedraja they should "totally hook up."
Pedraja shared screenshots with HuffPost of the text messages that she said she and FitzGibbon exchanged.
"Let's hook up late night," he wrote, before adding, "Or whatever your schedule is."
Pedraja did not take him up on that offer. FitzGibbon then added, "maybe you just come here to hotel and we can have drink/coffee in lobby etc."
FitzGibbon encouraged her to come alone. She said that her friend wanted her to stop by the staff retreat that afternoon.
Pedraja said FitzGibbon seemed less friendly after that, and she assumed she wouldn't get the job.
"I was very eager to get a job, and he used that to his advantage," Pedraja said. "He tried to make me feel very uncomfortable. He made it seem like I owed him these things to get the job. ... I was not entertaining it at all. I didn't ask for it."
Pedraja told several FitzGibbon Media employees what had happened, and the news started to spread. She was disappointed, she said, when some told her that it was probably best to keep her experiences to herself if she wanted to get the job. A couple of people, however, took her allegations seriously.
Female employees said they began sharing stories with each other about their own experiences, and they realized they were not isolated incidents.
The women who have spoken to HuffPost recount eerily similar experiences: uncomfortable physical interactions -- such as hugs that went on too long and became too intimate -- requests for photos and invitations to FitzGibbon's hotel. In more aggressive incidents, FitzGibbon reportedly reached down women's shirts and groped them.
They almost all added that when they rejected him, he would apologize profusely and insist that he didn't want to ruin their relationship.
Once the team returned from the retreat, FitzGibbon contacted Pedraja to do some contract work. But he also pressed her to send him a photo of herself.
FitzGibbon had added Pedraja as a friend on Facebook and told her that her photos were "insane." He asked if she modeled and requested that she send him a "maxim"-style photo, presumably referring to the men's magazine that often features scantily clad women.
"I can't! I'm trying so hard to get a job with you guys. Id be tarnishing it," Pedraja replied to him in a text message.
FitzGibbon assured her that "just one" would be fine because he was the "boss."
"No one can know about photo!" he assured her.
"Lol no. I'm not telling anyone and I also can't send anything I wouldn't send a normal friend - if that makes me unfit for the position then that makes me sad," Pedraja wrote back.
Another woman who was considering taking a job with FitzGibbon also said he asked her to come to his hotel room under the guise of talking about the position.
He sent her messages on social media -- which she shared with HuffPost -- that were very similar to the ones he sent to Pedraja: He asked her whether she models, told her she's beautiful, called her looks "insane" and asked for hugs.
Fenton CEO Bill Werde confirmed Thursday night that FitzGibbon also faced sexual harassment accusations when he worked at their firm.
"The firm immediately investigated the claims and brought in a nationally recognized workplace expert to conduct a day long training with all employees in the Washington office, focused on preventing and handling any incidences of sexual harassment," he said in a statement. "Employees were also offered follow-up consultations with the expert."
The firm brought in Ellen Bravo, a longtime activist for working women who was then of the group 9to5, National Association of Working Women. She confirmed that she conducted a staff training on the issue of sexual harassment.
Bravo said she did not know anything about the FitzGibbon situation but that it was not unusual for harassment to be covered up in workplaces. Women often called her to say that when they would report harassment to the management, nothing would really happen to the men who were considered too important or prestigious to the organization.
"In general, it's not uncommon at all for problems to go on a long time," she said. "I developed a code for this. It's the UGLIs: the Untouchable Godlike Individuals."
At the time of that complaint, FitzGibbon was a senior staffer, according to a source who worked with him. He was disciplined, the source said, but not fired. After the accusation and the firm's investigation, other female employees came forward with similar harassment complaints. Fenton's leadership closely monitored FitzGibbon's behavior, Werde said. And for the remaining years of his tenure, which ended in 2008, Werde said that "no other complaints were brought to the company's attention."
"Our hearts go out to our friends and colleagues at FitzGibbon Media in this difficult time," Werde said.
The former Fenton employee who worked with FitzGibbon disputed the characterization that the accusations were taken seriously by the "men at the top."
"I never got the sense that the old white guys at the company took it very seriously; they didn't think a forced hug and some shoulder massages were a big deal," she said. "They did what they had to do at the time. My sense was he was valuable and had the Rolodex."
Former FitzGibbon staffers are looking at a way to regroup into a new firm -- without their former boss -- and many clients say they would be interested in signing on.
On Thursday, after HuffPost first reported the closure of the firm, FitzGibbon sent the following statement:
It is with tremendous regret that we had to close FitzGibbon Media. Our team was at the helm of many of the most important policy debates of our time. We were the undisputed communications leader for the progressive movement. Although the company is closing, our talents and our mission remain unchanged.

The allegations against me are a distraction to the mission at hand. In order to do what is best for the company, I took a leave of absence. However, it is abundantly clear that an irreconcilable difference has arisen between the FitzGibbon team and me. We had no choice but to make the difficult decision to close FitzGibbon Media.

I apologize to my team and our clients for the impact this closing will have on them. I will work to once again regain the trust that was lost.
Ryan Grim contributed reporting.
This article has been updated with comment from Ellen Bravo and additional details about harassment allegations.
Popular in the Community