We've always thought Walter White would look good as an action figure.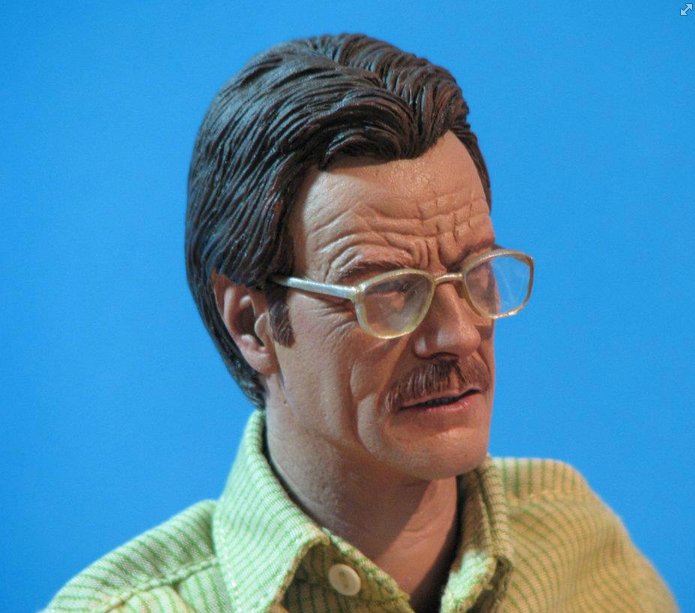 (Courtesy Trevor Grove)
Earlier this year, sculptor and illustrator Trevor Grove hand-sculpted three custom 12-inch figurines of Walt as a labor of love.
Grove eventually gifted the über-realistic figures to "Breaking Bad" creator Vince Gilligan.
"I love the show. Watching it week to week, I thought to myself, 'I should do a figure with him. That'd be so cool,'" Grove told The Huffington Post.
So the 25-year-old, who is a sculptor for Sideshow Collectibles, decided to take matters -- quite literally -- into his own hands.
After taking a week to sculpt Walt's head out of wax, Grove spent the next three months scouring the Internet for toy body parts and clothes. He then enlisted the help of friends Johnny Cheungkinmen, Chris Caraveo and Nathan Eakinsto to paint the figurines.
This amazing trio was the result: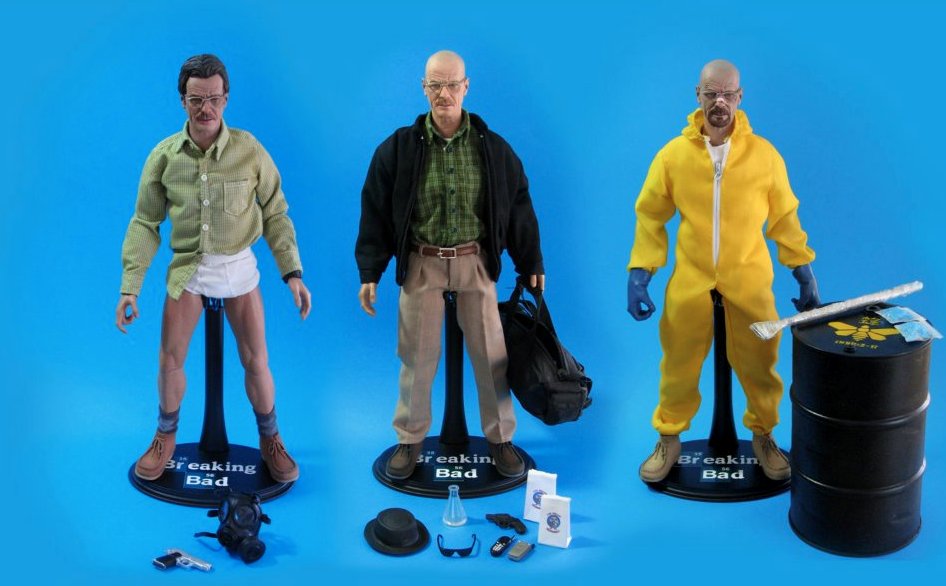 (Courtesy Trevor Grove)
Once Walt's mini doppelgängers had come together, Grove said he wanted to give them to Gilligan as a gift.
"I had a friend who had worked with the 'Breaking Bad' crew, and I thought I could go through him… but in the end, it all happened a different way," he said.
"Breaking Bad," it turned out, would come to him.
Grove said he posted pictures of his creations on his DeviantArt gallery online and a few weeks later received an email from a writer's assistant from the show who wanted to thank him on behalf of the "Breaking Bad" staff.
"I was so surprised. I told them, 'I'd love to give them to you,'" he said. Grove ended up meeting Gilligan and the "Breaking Bad" crew in March.
"It was very exciting for me. All of them were really friendly," he said. "Vince collects these kind of things and he has an appreciation for sculpture. He really liked the figures and I think he has them in his private collection."
For more of Grove's mini pop-culture sculptures -- including figures of Don Draper, Indiana Jones and Gandalf -- click through this slideshow. (All photos are courtesy of Trevor Grove):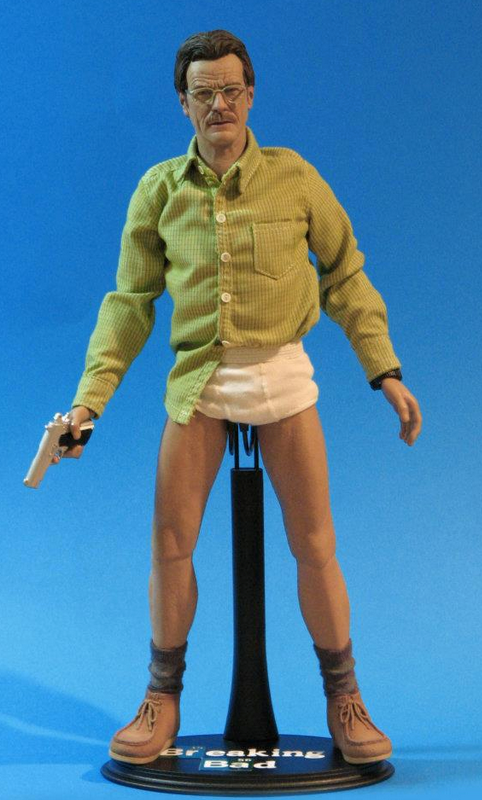 Trevor Grove's pop culture sculptures