When it comes to fat-shaming women, Trevor Noah says Donald Trump just can't help himself.
On Wednesday's "The Daily Show," Noah spent two segments focusing on Trump's sexist behavior. The host went through the GOP candidate's disturbing history of commenting on women's looks, which included a clip from 1994 that showed Trump wondering if his then-one-year-old daughter had inherited her mother's breasts.
In another segment, Noah called out Trump for continuing to talk about former Miss Universe Alicia Machado to the media, one day after Hillary Clinton used Machado's story during the presidential debate to illustrate Trump's misogyny.
Noah showed a clip of Trump telling the stars of "Fox And Friends" that Machado was "not exactly Mother Teresa."
Noah then imitated Trump: "This woman was no Mother Teresa. Mother Teresa was a size zero."
Later, Noah put the interview into perspective.
"You know you're going too far when the Fox News staff is cringing at your treatment of women."
Check out Noah's clip on Trump and sexism in the video above, and the segment on Trump fat-shaming Machado in the video below.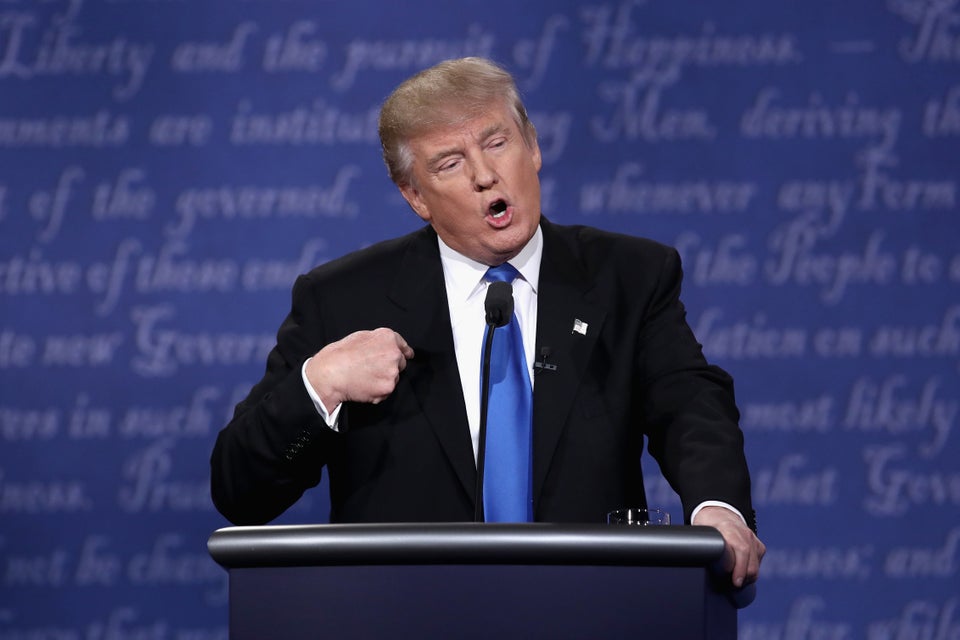 Trump And Clinton Face Off In First Debate But Whose Face Won?
Popular in the Community