It is still unknown exactly how much money Donald Trump has, but it's pretty obvious he plans to make more while in the White House.
On Monday's "The Daily Show," host Trevor Noah pointed out how the president-elect seems to be more interested in making business deals rather than getting ready to be leader of the free world.
"Trump is like, 'Now that I'm president, I can finally be a successful businessman!'" Noah said.
Still, the idea leaves a bad taste in Noah's mouth.
"That's kind of a dick move. You're going to charge rent to the people who are there to keep you alive?" Noah said. "You know if one [of the agents] takes a bullet for Trump, he's probably going to charge them for his dry cleaning bill."
UPDATE: This version of the story adds information that Biden also rents out his house to the Secret Service.
Related
Before You Go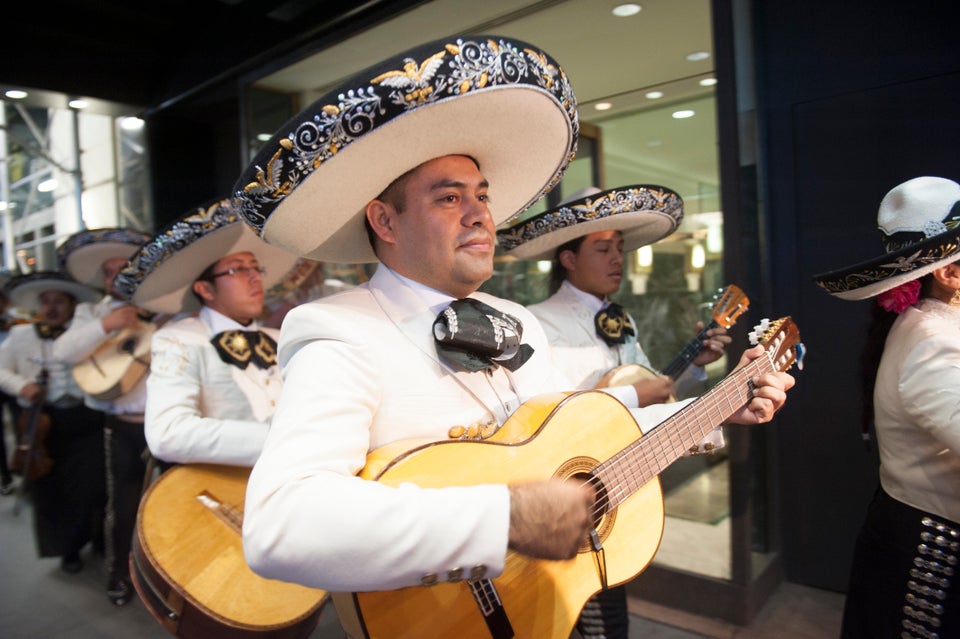 Mariachi Band Plays In Front of Trump Tower
Popular in the Community