Trevor Noah isn't surprised by the success of the Women's Marches that took place all over the world on Jan. 21 because he grew up with black women activists who acted as strong examples of women who get stuff done.
In a behind the scenes clip from "The Daily Show" posted on Tuesday, the South African comedian and late night host explained to his audience the role black women played in the fight against apartheid.
"Because so many of the struggle leaders in South Africa were either imprisoned or exiled, the movement in South Africa was held together in large part by women in the country," Noah said.
"I grew up in a world that was very matriarchal and where women were the most dangerous freedom fighters that existed," he added.
"Nelson Mandela was an icon, but the police in the country were afraid of Winnie Mandela."
Noah shared a South African phrase still used today, popularized during the 1956 Women's March against apartheid: "Wathint' abafazi, wathint' imbokodo'."
Translated, the phrase means: "You strike a woman, you strike a rock."
Watch the full monologue above.
Before You Go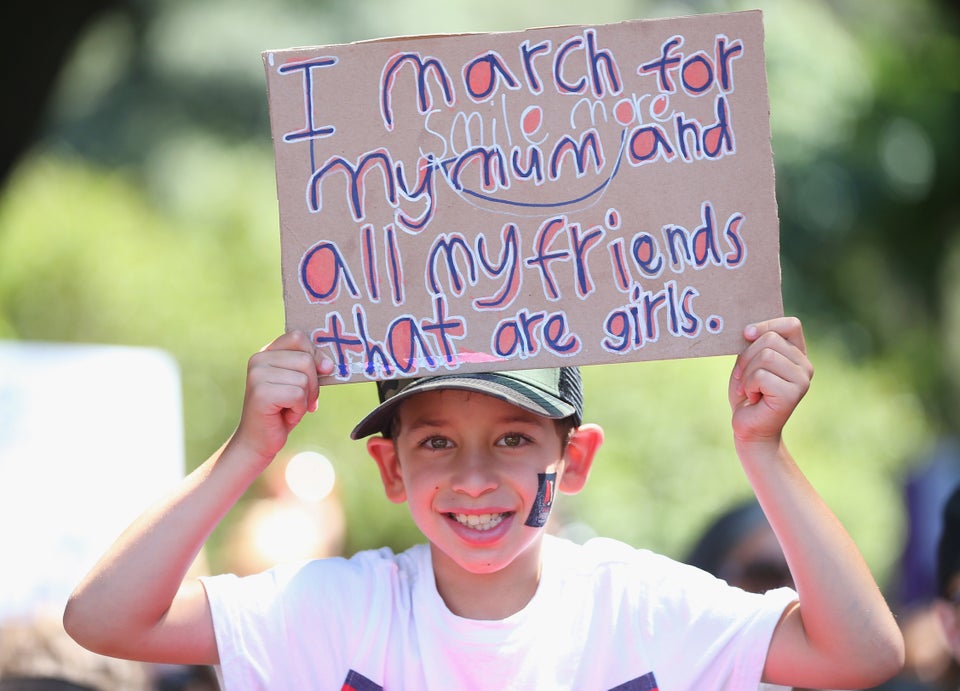 Women's Marches Around The World
Popular in the Community