First lady Melania Trump broke the internet, the news cycle and perhaps even her own message Thursday when she donned a Zara jacket that said on the back, "I really don't care. Do U?"
She wore the jacket as she boarded a plane for Texas to visit a shelter where immigrant children are being housed, and social media and journalists couldn't stop talking about what it might possibly mean.
The host of "The Daily Show," Trevor Noah, thinks he has the answer.
"Wow. It looks like when Melania was in the hospital she had her last fuck removed," Noah said on his show Thursday.
He added, "It is kind of sweet that she made a jacket out of her and Donald's wedding vows."
Check out the video below to hear what Noah has to say about the World Cup, Burger King, plans for a white civil rights march and the Phillie Phanatic's hot dog gun.
Before You Go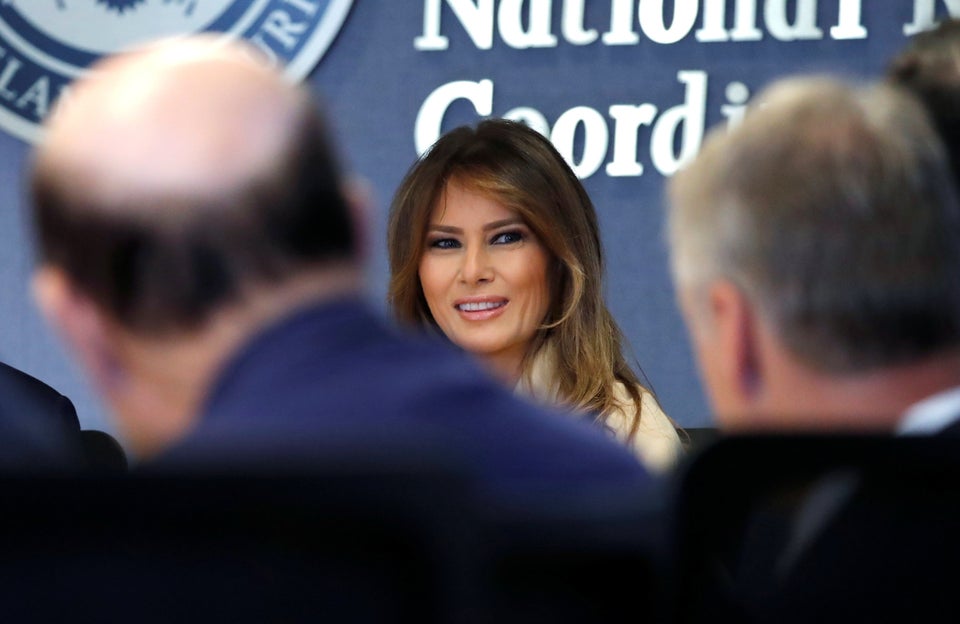 Melania Is Back!
Popular in the Community