Neil Gorsuch seems to be wowing Republican senators like Ted Cruz during his Supreme Court confirmation hearing, and Trevor Noah can understand why.
"Not only is he handsome, athletic and a living symbol of a historic Republican power grab, he also speaks like he's starring in every action movie ever," Noah said Wednesday on "The Daily Show."
Noah then showed clips of Gorsuch talking tough in a manner that wouldn't be out of place in, well, every action movie ever.
"Nobody speaks for me. Nobody. I speak for me. (pause) I'm a judge."
"You only have one client now. (pause) The law."
"Nobody (pause) will capture (pause) me."
The way Gorsuch spat out those might-as-well-be catchphrases gave Noah goose bumps.
"If they ever need someone to stand in for Tom Cruise, I know just the man."
Related
Before You Go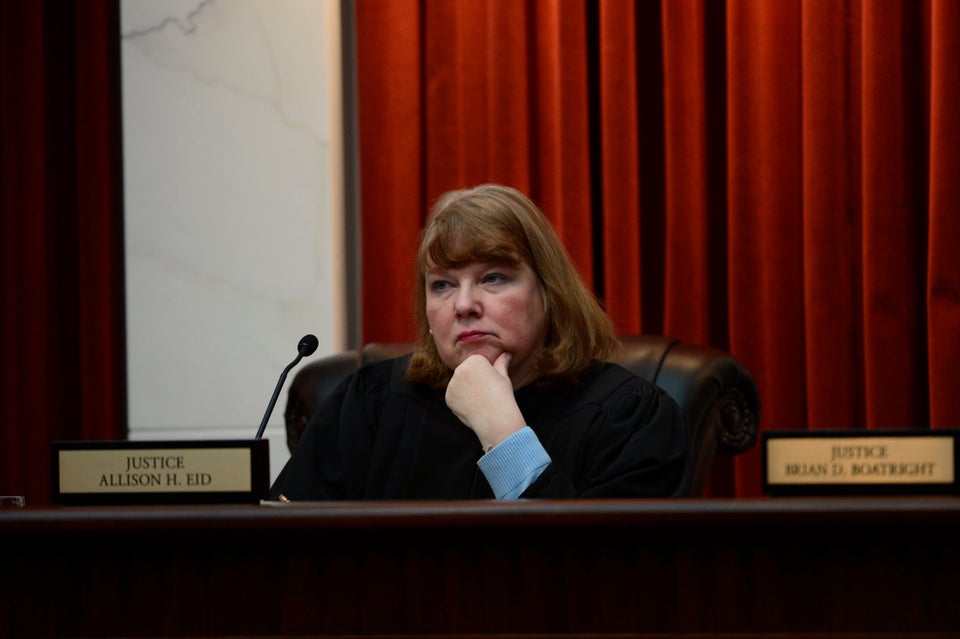 Donald Trump's Potential Supreme Court Justices
Popular in the Community