"I shouldn't even be afraid to say it. America has a problem within its police force," said Trevor Noah during a powerful "Daily Show" segment on police violence Thursday.
He continued, "And although this is a problem that disproportionately affects black people, it's not just a black problem. This is an American problem."
Noah delivered the speech in response to the recent deadly shootings of Philando Castile and Alton Sterling, and before the killings in Dallas took place, reportedly resulting in the deadliest day for police officers since 9/11.
"The Daily Show" host brought up how admitting there's a problem is the first step, and even gave the example of how the Las Vegas Police Department did just that and has since decreased the number of police shootings.
"If the police can get their shit together in a city where you can rent a tiger and then get married to a Filipino Elvis Presley, then in my opinion the rest of America has no excuse," said Noah.
Related
Before You Go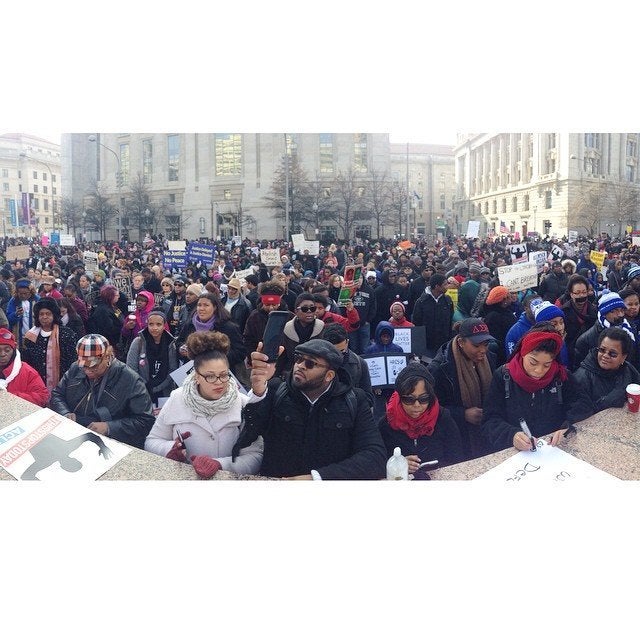 Powerful Black Lives Matter March In Washington
Popular in the Community