Stephen Miller is supposed to be Donald Trump's senior policy adviser, but you'd think his real employers were late-night comedians.
Noah did point out that Miller was the most hated kid in his high school class because he made fun of minorities, despised the fact there was a club for gay students on campus and refused to pick up trash because that was the janitor's job.
"It's nice to see, like most of your friends from high school, not only has Miller not changed, he's gotten worse," Noah said.
Noah also pointed out that if Miller looks familiar, there's a good reason: "It's probably because you see him every time you take off your socks."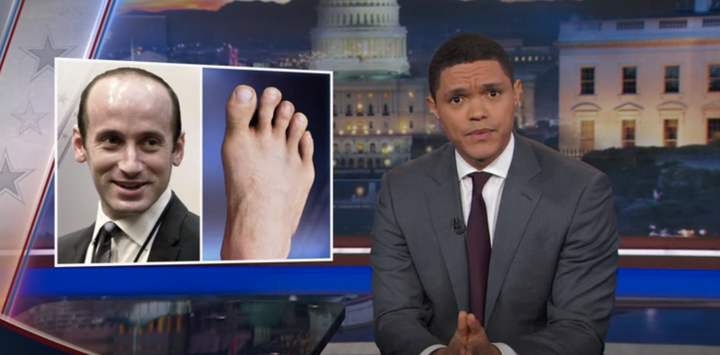 Related
Popular in the Community