First, Noah addressed Trump's apparent remix of the original messaging on his proposed border wall between Mexico and the United States.
Reacting to a clip of Trump threatening to shut down the government to pay for the wall, Noah said, "Whoa, whoa, whoa. Wait, what? What happened to Mexico paying for the wall?"
"Mexico pays for the wall," the late night host mockingly declared. "You can't just change the words to your songs, Trump. Who pays for the wall? Mexico! What do you mean the government is going to shut down?"
The comedian then moved on to a more pressing issue for Trump and America: The aftermath of Charlottesville.
"Although Trump's rally was an outstanding rejection of reality, there was a key issue that he had to address," Noah said. "And that was demanding justice for the real victim of Charlottesville: himself."
Since Trump felt the so-called "dishonest media" didn't report his responses fairly, he spent more than 15 minutes in front of his fans in Arizona rereading his statements on the fighting between white supremacists, fringe groups and anti-racist protestors.
"You can't leave out 'on many sides,'" Noah argued. "That was the whole reason people were mad. That was it! Leaving out 'on many sides' erases the context of what happened."
Noah ended the segment by playing two clips from after the Arizona rally that he believes show the division that's happening in the U.S. under the Trump administration.
One clip showed a pro-Trump woman saying to a local Arizona news station that she doesn't know why people are so angry with the president. The other clip showed a man getting hit in the groin by a police-launched non-lethal projectile after he kicked a smoked bomb.
"Yup, that's Trump's America people," Noah concluded.
"One side doesn't see anything wrong. The other side feels like it's being shot in the dick."
Watch the full segment in the video above.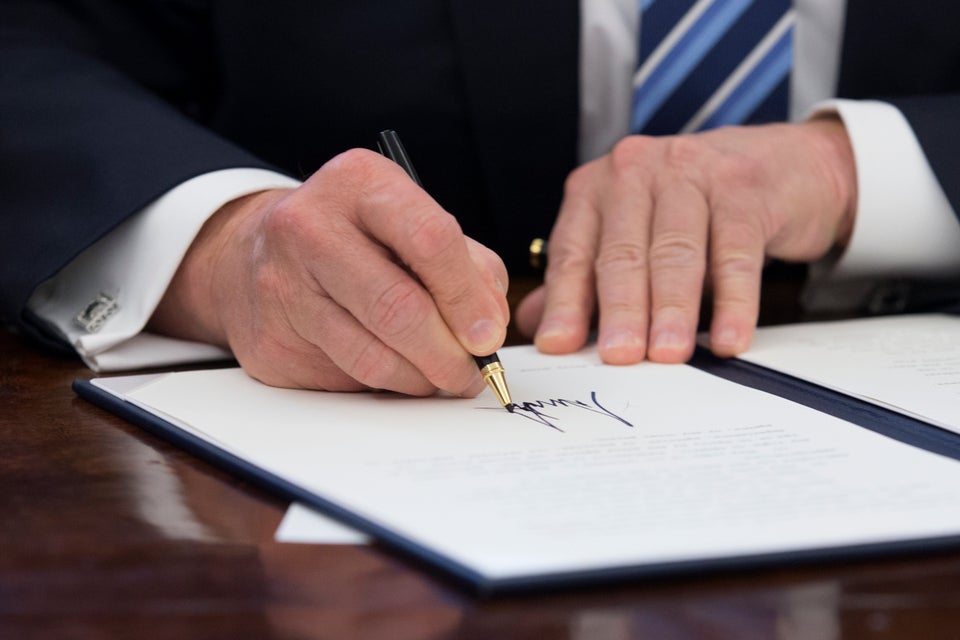 Donald Trump Loves Signing Things