Rep. Trey Gowdy (R-S.C.) announced Wednesday that he will not seek re-election this year.
"Instead I will be returning to the justice system," Gowdy, who previously worked as an attorney and prosecutor, said in a statement. "Whatever skills I may have are better utilized in a courtroom than in Congress, and I enjoy our justice system more than our political system."
Gowdy was first elected to Congress in 2010. He has served as the chair of the House Oversight Committee since June, and chaired the House Benghazi Committee from 2014 to 2016, investigating the 2012 attack on the American diplomatic compound in Libya that left a U.S. ambassador and three other Americans dead. During that probe, Gowdy faced criticism for focusing the investigation on former Secretary of State Hillary Clinton, who was running for president at the time.
Gowdy is one of several high-profile Republican House members to announce their retirement ahead of the 2018 midterm elections. According to Cook Political Report, there are currently 32 open Republican seats in the House and 13 open Democratic seats.
On Monday, 12-term Rep. Rodney Frelinghuysen (R-N.J.) said he wouldn't run again, setting up a battle to take over his chairmanship of the powerful House Appropriations Committee. Other significant GOP retirements include Judiciary Committee Chairman Bob Goodlatte (Va.), Financial Services Committee Chair Jeb Hensarling (Texas) and Foreign Affairs Committee Chair Ed Royce (Calif.).
On the Senate side, Tennessee's Bob Corker, Arizona's Jeff Flake and Utah's Orrin Hatch have said they will step down after this term.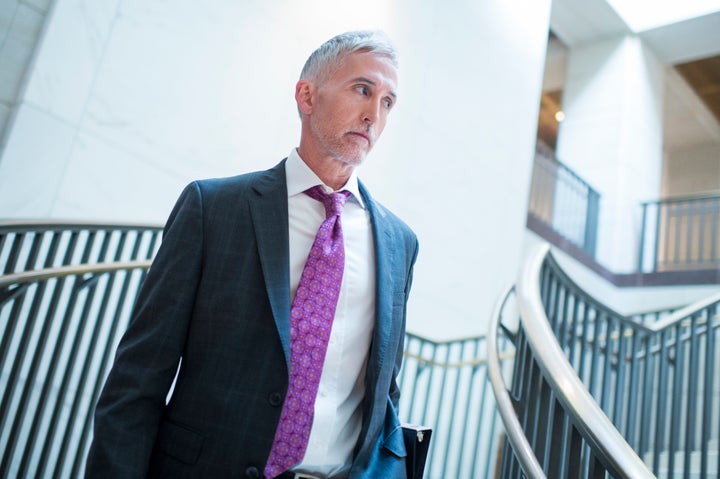 Popular in the Community