WASHINGTON -- Rep. Trey Radel (R-Fla.) pleaded guilty to cocaine possession on Wednesday and was sentenced to one-year probation.
In a covert operation on Oct. 29, an undercover police officer sold Radel 3.5 grams of cocaine for $250 at an unidentified restaurant near Dupont Circle in Washington, D.C.
Radel was targeted after confidential sources informed officers that Radel had purchased cocaine on several occasions, and that he sometimes would provide cocaine to others.
When confronted on Oct. 29 by federal agents after purchasing cocaine at around 10 p.m., Radel dropped his package of cocaine on the street and invited agents back to his apartment, where he provided a vial of cocaine he had purchased previously.
In a packed courtroom at the District of Columbia Superior Court on Wednesday, a judge asked Radel what he believed he had been purchasing.
"A drug ... cocaine," Radel responded.
Radel also said that he planned to undergo inpatient treatment for an unspecified period of time. He remarked that he wanted to continue serving his country and did not indicate that he had any plans to resign.
Radel did not make any comments as he was ushered out of the courthouse by U.S. marshals. The congressman then entered a vehicle that had been waiting for him outside.
Ron Machen, U.S. attorney for the District of Columbia, said in a statement, "Today's guilty plea emerges from a broader narcotics investigation that brought to light information that a sitting Member of Congress was routinely using and buying cocaine."
"Once this information was confirmed, law enforcement could not ignore this illegal conduct," Machen continued. "Mr. Radel's guilty plea is similar to those entered every year by hundreds of other drug offenders in the District of Columbia who possess illegal narcotics. We appreciate his willingness to promptly accept responsibility for his conduct."
Read the offense statement and plea agreement below:
This is a developing story and has been updated.
Before You Go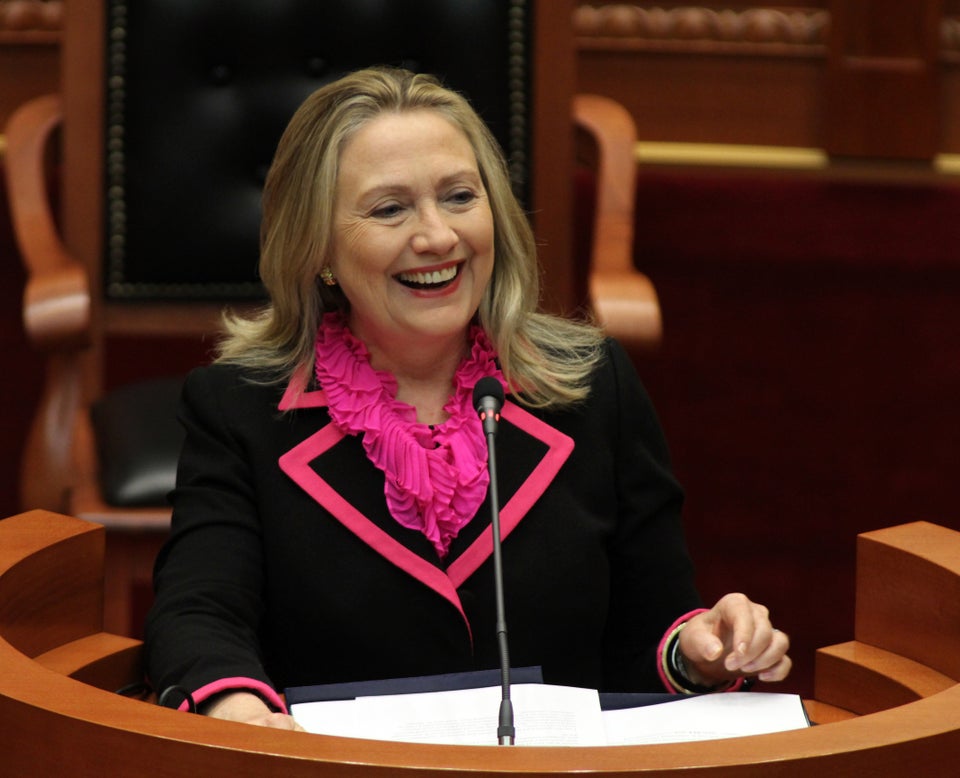 Which Women Might Run In 2016?
Popular in the Community