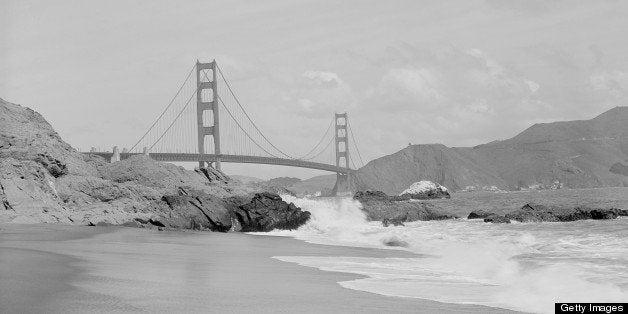 Leaders in our social systems and institutions are faced with many of the same challenges of the past century, but they are tasked to solve them within new fiscal realities. In the United States these fiscal realities are tied to the impact of the most recent economic recession coupled with declining property and tax revenues. While these issues seem largely to be "problems" that many perceive to belong to our government, leadership across sectors has had to respond and adapt in numerous ways, some of which unfortunately include pay and hiring-freezes, lay-offs and cuts to important public services and programs related to education, parks and safety.
Fortunately, within this "new normal" there are examples of leadership within the public and private sector confronting these challenges head-on through innovative public-private partnerships (p3s). For example, municipal governments are turning to opportunities like IBM's Smarter Cities Challenge, which provides funding and a team of IBM employees to assist the city in solving specific public problems. Other cities such as Boston, Louisville and San Francisco have established initiatives, projects and Offices of Civic Innovation where government, technologists, communities and residents are collaborating to solve problems through open-data initiatives and platforms.
This new generation of innovative P3s demonstrates the inherent power of what Joseph Nye coined a tri-sector athlete -- someone who is able and experienced in business, government and the social sector. Today, unlike any other time before, tri-sector athletes are demonstrating that business as usual just won't cut it. These athletes, myself included, believe it's the perfect moment for civic innovation, the perfect time civic collaboration, and the perfect moment for an organization like Fuse Corps to lead the national civic entrepreneurship movement... and I'm proud to be a part of it.
My journey as a civic entrepreneur in San Francisco begins two years ago. After living, learning, and working across sectors in the U.S., the Middle East, Africa and Latin America, my wife Vanessa and I looked at the map and made a little bet. We packed our bags and moved to San Francisco seeking the next challenge... and new service and civic opportunities. In our mind there was no better place for both of us than the most innovative region of our country, the San Francisco Bay Area.
I quickly learned about the rich tradition of partnership and collaboration between business and social service providers, government and non-profits. Organizations such as SPUR and the Bay Area Council demonstrate the ability to catalyze change locally, often leading to national policy change. It was no surprise that just a few months after arriving to San Francisco that a note about the Fuse Corps Fellowship popped-up in my inbox. This was the civic entrepreneurship opportunity I was looking for.
Once selected as an inaugural Fuse Corps Fellow, I was thrilled to learn that I would be placed in the Office of Mayor Chuck Reed in San Jose, California. My role was to lead the design and build of a pro-bono skills-based talent sourcing organization: Silicon Valley Talent Partnership (SVTP).
(Silicon Valley Talent Partnership will help restore and enhance public agencies' capacity to innovate by creating and managing partnerships between highly-skilled private-sector volunteers and public-sector workers. SVTP's work will facilitate transformative civic engagement and the design and delivery of effective and efficient public services.)
By drawing upon the exceptional talents of the region's workforce, SVTP will help local governments develop innovative, solutions-oriented strategies that have been the hallmark of private industry in the Silicon Valley. The efforts especially accelerated following Mayor Chuck Reed's June 2012 budget message where he challenged San Jose City Staff to identify three initial projects during the design and build phase of Talent Partnership. The Mayor's challenge resulted in five projects identified by city leaders in the City Manager's Office, Economic Development, Information Technology and Parks, Recreation and Neighborhood Services.
Over the course of the year, and with our partner organization, the Silicon Valley Leadership Group, we recruited talent from organizations such as AT&T, Comcast, HBS Community Partners of Northern California, and McAfee. The project partners contributed more than 750 pro-bono hours on projects including a new web-based business and permitting portal, and the creation of a real-time financial dashboard tool.
Additionally, the Mayor convened an Advisory Council of Senior Executives from globally recognized companies such as Adobe, Cisco, eBay, IBM, Stryker and professional services companies McKinsey and Company and PwC, Silicon Valley Leadership Group, two foundations and San Jose City Staff. This advisory group, along with a dedicated pro-bono consulting team from HBS Community Partners of Northern California, was instrumental in developing the SVTP Two-Year Strategic Operating Framework.
As its own non-profit agency, SVTP will eventually advise public agencies across Silicon Valley on skillfully and thoughtfully co-creating and managing the pro-bono partnerships. By leveraging technologies such as open-data platforms, cross-departmental collaboration tools, and crowd-sourced and cloud-based applications, the opportunity for knowledge sharing and cross-jurisdiction collaboration is huge. In concert with leading pro-bono organizations that include the Civic Consulting Alliance and A Billion+Change, SVTP is primed to be a knowledge partner on how implement skills-based pro-bono within cities and public agencies.
In our contemporary society, cities are increasingly the place where social, cultural, political and economic activities interconnect. The business transactions that will or will not take place, the policy decisions local governments do and do not make, and whether or not residents and citizens claim their civic duties, will define the future of our cities, our states and American society. I'm proud that SVTP will play a leadership role in institutionalizing skills-based pro-bono in cities across Silicon Valley, and I look forward to being a part of the expansion of the pro-bono model with public agencies and in cities across our country.