The murder trial of a man accused of brutally abusing and then killing an 8-year-old boy because the boy was thought to be gay has begun in Los Angeles, with a prosecutor detailing the "systematic torture" of the boy.
Gabriel Fernandez was repeatedly beaten, sustaining a fractured skull and broken ribs, and suffered burn marks, Los Angeles County Deputy District Attorney Jonathan Hatami told a jury Monday. The child was starved, fed cat feces and his own vomit, sprayed with pepper spray and tied up and forced to sleep in a closet, the prosecutor said in his opening statement.
Isauro Aguirre, 37, the boyfriend of the boy's mother, is charged with murder and facing the death penalty in the case. The mother, 32-year-old Pearl Fernandez, also is charged with capital murder and will be tried separately.
Gabriel Fernandez was found gagged and bound in a cabinet in the couple's home in Palmdale, California, when first responders discovered him on May 22, 2013. He was declared brain dead and taken off life support two days later.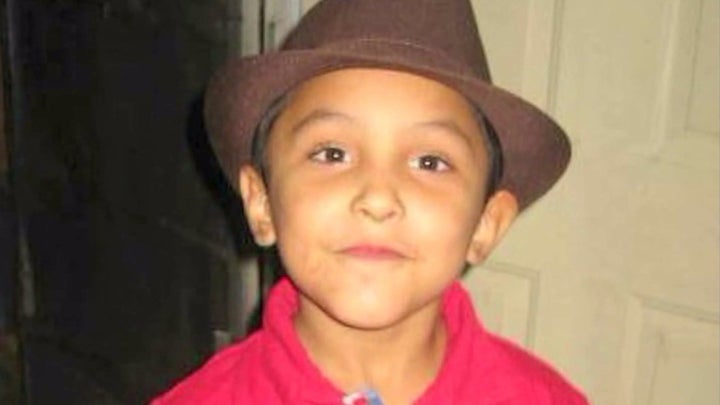 Hatami characterized the child as "happy and healthy" before moving from his grandparents' home to live with his mother and her boyfriend, according to the Los Angeles Daily News. The couple told police that Gabriel "liked to hit himself, he was gay and he wanted to kill himself," Hatami said.
Aguirre also allegedly made Gabriel wear girls' clothes to school.
"This wasn't about drugs. This wasn't about mental health issues," Hatami said. Aguirre abused the child "because he didn't like him … he believed Gabriel was gay and to him that was a bad thing … he did it out of hatred of a little boy."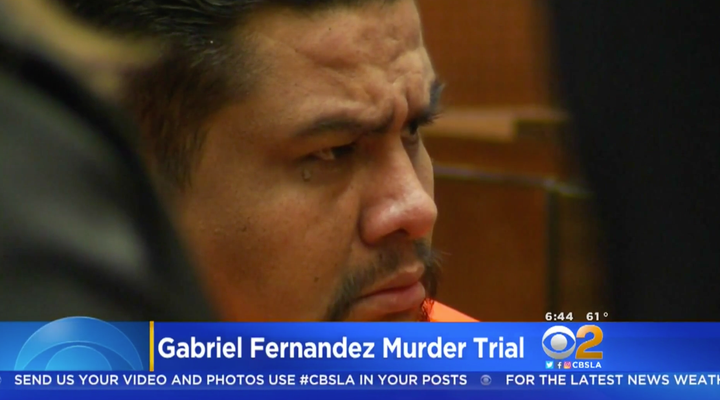 "Gabriel's last vision was [of Aguirre] standing over [him], beating him to death," Hatami said. "The evidence will show that the defendant is nothing more than a bully. He was a security guard who intentionally tortured and abused a helpless and innocent little boy."
Aguirre's defense attorneys admit that he tortured Gabriel, but insisted the boy's death was accidental.
Aguirre "through his actions committed the crime of murder, but ... in his mind he never intended to kill Gabriel," defense attorney John Alan said in his opening statement.
The trial's first witness, paramedic James Cermak testified that he first saw the boy when his partner carried his "limp, lifeless body" from a bedroom at the Palmdale house.
As the paramedics sought to revive the child, "we just started noting all the trauma on his body," Cermak said. The abuse included "strangulation marks around his neck … bite marks, bruises head to toe," he said.
Four Los Angeles County social workers who were assigned to the boy's case face charges of child abuse and falsifying public records stemming from his death.
Popular in the Community