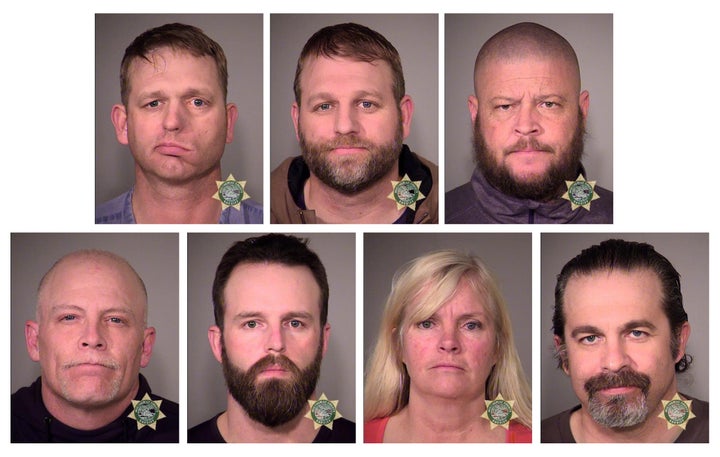 PORTLAND, Ore. - Anti-government militants who seized a federal wildlife refuge in Oregon earlier this year conspired to intimidate government workers and steal property, a heavily armed invasion that was not protected by the U.S. Constitution, prosecutors said on Tuesday.
Assistant U.S. Attorney Geoffrey Barrow told a packed courtroom in downtown Portland that during the January takeover, the conspirators, many wearing camouflage and toting rifles, practiced shooting drills and hand-to-hand combat at the Malheur National Wildlife Refuge. They also had a stockpile of some 15,000 rounds of ammunition.
"We all have a right to bear arms," Barrow said. "This is a case about what the defendants did with those firearms."
Barrow's remarks came during opening statements in the trial of ranchers Ammon and Ryan Bundy and five other limited-government activists who led the 41-day takeover of the refuge that began on Jan. 2.
The defendants pleaded not guilty to conspiracy to impede federal officers from doing their jobs through intimidation and force, possession of firearms in a federal facility and theft of government property.
The takeover at Malheur was the latest flare-up in a decades-old conflict over federal control of millions of acres of public land in the West.
The Bundy brothers have been at the forefront of that movement and stood by their father, Cliven Bundy, at his Nevada ranch in a 2014 armed standoff with authorities over enforcement of federal grazing rights.
Marcus Mumford, a lawyer for Ammon Bundy, told the court the peaceful demonstration was an effort to draw attention to the federal government's illegal control and mismanagement of public lands. He said Bundy was attempting to invoke a provision of the law known as adverse possession to retake land improperly seized by the federal government many decades ago.
U.S. District Judge Anna Brown told Mumford arguments over adverse possession were not relevant to the case and similarly rejected Ryan Bundy's request to hand each member of the jury a pocket-sized copy of the U.S. Constitution.
"The jurors may not have your pocket Constitution," Brown said. "You may alert the jury to what the evidence will show as to your state of mind."
Barrow, the federal prosecutor, told jurors the Bundys blocked outsiders from coming in, used government computers and refused to leave. At one point, a man with a shotgun stood guard inside a watchtower.
He also said Ammon Bundy and another protester warned Harney County Sheriff Dave Ward of "extreme unrest" two months before the protest and used social media to draw supporters from across the country.
The Bundys drew supporters inside and outside the courtroom, and some wore bracelets or T-shirts with patriotic messages or phrases from the Constitution. Outside, about a dozen protesters gathered, including one atop a horse and another who wore a sign that read: "Stand Against Injustice."
More than two dozen people have been charged in connection with the takeover, and a second group of defendants are scheduled to go on trial in February.
(Reporting by Courtney Sherwood in Portland, Oregon; Writing and additional reporting by Eric M. Johnson in Seattle; Editing by Cynthia Osterman)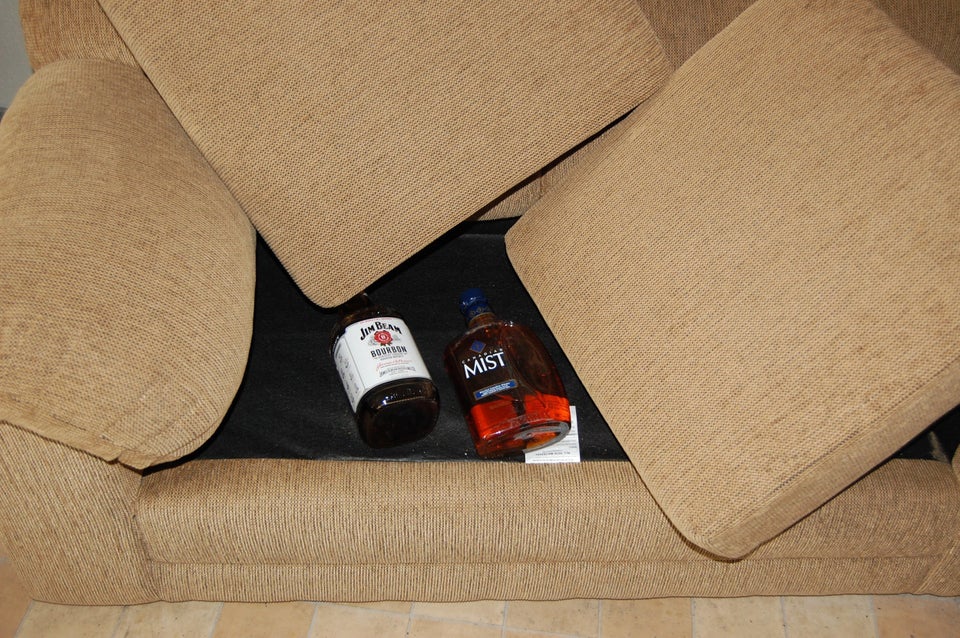 Damage at the Malheur National Wildlife Refuge
Popular in the Community