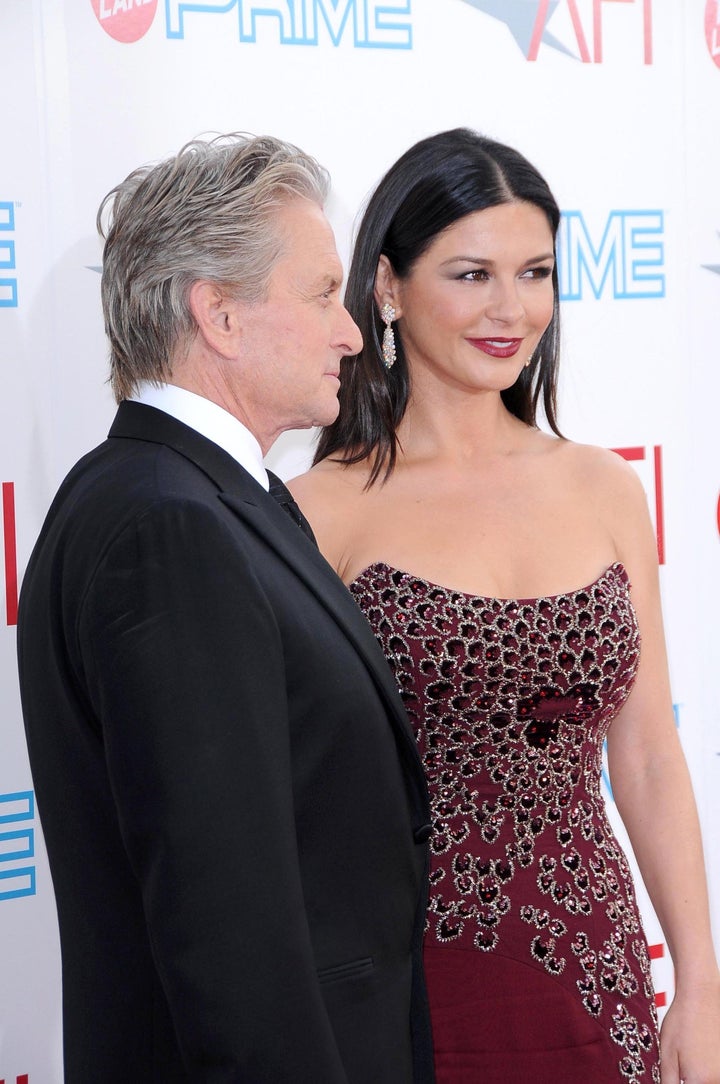 Recently one of my clients asked about "trial-separations." She had been inspired by the highly publicized, healing separation of Catherine Zeta-Jones and Michael Douglas and wanted to my opinion on the subject. In a trial separation couples move away from each other physically for a specific period in order to examine their love and to potentially save the marriage.
I have to admit that I am skeptical. Maybe because I have seen many couples for whom the trial separation was a precursor to divorce. For the Hollywood couple Catherine Zeta-Jones and Michael Douglas it saved their marriage. "It took work on both parts," Douglas recently said to Hello Magazine, adding that his relationship with Zeta-Jones is stronger thanks to the separation.
Years ago my grandmother shared an old saying that may point to another reason I am skeptical of trial-separations: "you can glue together a broken vase, but you will still always see the cracks." Today most couples lack the skills and conscientiousness to keep "the vase" together in the first place, and are even less patient when it comes to "fixing" what's broken and living with the "cracks." Since I have noticed that trial separations tend to fail, I interviewed my clients to figure out why. Following my research, I came up with a trial-separation agreement that could increase the chances of a successful separation. The agreement contains some rules and guidelines for the couple, to which most parties must consent before embarking on a trial separation. Take a look:
TRIAL SEPARATION AGREEMENT
Commitment: Both parties fully support the decision to opt for a trial agreement. The agreement is based on equality meaning that what applies to him also applies to her.
Period: Both parties shall determine and agree upon a specific time frame, consisting of start and end dates. Most experts, including myself, recommend a 6-month trial separation period.
The outside world: To prevent gossip and other negativity from others, it is crucial that both parties communicate proactively with the outside world (friends, colleagues, family, etc.) I recommend deciding on a clear and consistent story and that both of you stick to the script to avoid unnecessary rumors and drama. It is a good idea to determine, pre-separation, how you will handle social activities like birthdays and receptions. Remember, the more clarity and planning, the less room for misunderstanding and conflict.
Keep family & friends out of it: Limit external influences during process. Relationship therapists or other experts should be used to help you figure out where you would like your marriage to be at the end of the separation. But family and friends have a hard time maintaining impartiality and can inadvertently cause more confusion.
Dating & sex: This is very important to determine pre-separation. Will you remain intimate with each other or will you see other people? Let me remind you what applies for you will also apply for your partner. Frankly speaking, I don't recommend getting involved with other people at this time, for sole reason that you are still technically in your marriage and trying to figure out which direction you would like to take. Dating and sex with new people may cloud your judgment and ability to make the best decision.
Living: Who stays in the house and who leaves? I recommend allowing each partner to stay in the house for half of the time. It is not only fair, but it also ensures that neither party completely loses their personal connection with the home. After all it is our goal to save the marriage!
Possessions & pets: Make a clear plan about possessions prior to the separation. Possessions such as pets, cars, boats or holiday houses should be divided in such a way that both parties have the chance to enjoy them, in equal measure.
Financials: Continue to contribute and share financial responsibilities, but remember two households are more expensive than one. It is important to create a financial plan for the trial divorce agreement.
Children: Draft a parental plan together. The plan states the custody arrangements and responsibilities such as school, medical care, finances, holidays, special days (birthdays). Communication between the parents is key to making sure that the children's lives are not too upheaved.
Closing period: At the end of the separation, the couple must determine whether it succeeded or failed. In either scenario, both partners should be prepared to begin a new chapter, individually or together. In case the trial separation was successful be sure you celebrate your renewed commitment to each other. If the separation led you to divorce, I have many resources and advice for making that transition as smooth as possible.
My opinion remains that saving a marriage with separation is a huge challenge. However, if a couple view it as opportunity, and remain inspired by Michael Dougles and Catherina Zeta-Jones, they should proceed with caution and establish an agreement. The 10 steps will help you and your partner separate in the most practical and effective manner. I wish you a lot of success and good luck!
Related