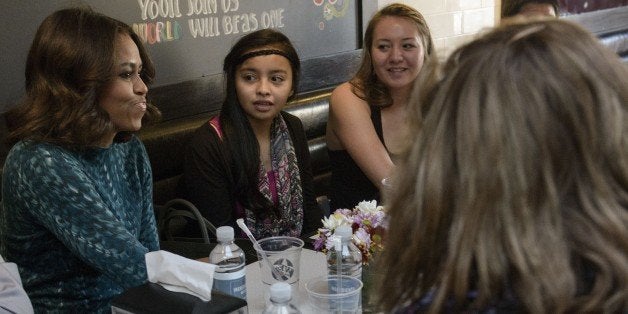 For centuries, Native American leaders from across the United States have traveled to meet with the "Great White Father" in Washington to plead their case for justice, equality and a greater share of resources and opportunities that were once unequivocally theirs. Despite overwhelming challenges still faced by Native people, some things have changed. Unlike all of his predecessors, President Barack Obama is not white. And today, for the first time, the representatives of Indian nations who will gather at the White House are entirely tribal youth.
The White House is hosting the first-ever Tribal Youth Gathering in conjunction with the United National Indian Tribal Youth conference. The gathering will bring together more than 875 Native youth representing 230 Indian nations from 42 states to speak to first lady Michelle Obama, Cabinet officials, the White House Council on Native American Affairs and non-federal partners about a range of issues including education, health, justice, economic opportunity, climate change, cultural protection and language revitalization.
The Tribal Youth Gathering comes at a moment of increased attention to Indian Country, particularly to the tremendous challenges faced by Native American youth. Last June, Obama visited the Standing Rock Sioux Tribe on the border of North and South Dakota, becoming only the eighth president to visit an Indian reservation while in office. During his visit, Obama met with Lakota and Dakota youth whose stories of forestalled opportunities, drinking and suicide moved him to tears.
The gathering builds on the Obama administration's Generation Indigenous initiative to fund and expand education, health, employment and social services for youth in Indian Country. It will be hosted just weeks after a bill was introduced in both chambers of Congress to create a commission to look into the "national emergency" facing Native children.
During a press call Wednesday, the Department of the Interior announced it will award much-needed grants totaling $1.45 million to seven tribes -- the Hopi, Navajo, Acoma and Santa Clara Pueblos, Oglala Lakota, Rosebud and Standing Rock Sioux -- that operate Bureau of Indian Education schools in the Southwest and Midwest. These grants are a drop in the bucket for a deteriorating BIE system that is failing Native communities. Of the more than 40,000 students who attend BIE schools, where funding is so inadequate that the roof even collapsed at one school in Minnesota, only 53 percent graduate. In addition to the seven grants, the DOI will issue $995,000 to the American Indian Higher Education Consortium that will be distributed to 20 tribal colleges and universities to work with 45 BIE-funded feeder schools.
"In general the schools that I have seen have been in various stages of disrepair, which has not been very encouraging," said Secretary of Interior Sally Jewell on a press call Wednesday.
"My commitment -- and it's consistent with the president's commitment when he visited Standing Rock -- is that we have got to change up Indian education if we are going to uphold our trust and treaty obligations to our nation's first people in the future," said Jewell. "The status quo is not acceptable. You can't keep doing the same thing and expect a different result."
The administration also announced a slew of programs that will be made available to tribes through various federal agencies and non-federal partnerships through the rest of the year. These programs were divided into three sub-areas: preparing Native youth for education and the workforce; creating safe and supportive communities; and providing economic opportunity. Plans include implementation of BIE reform, an online tribal support center, a summit to preserve Native languages, services to victims and youth at risk of crime, drugs and suicide, as well as training and grants to develop the workforce, health care system and housing in Indian Country.
The gathering will also give many future leaders of Indian nations the chance to meet with top government officials and give voice to the challenges facing their people.
"I am very confident, having met so many of these young people, that we will have leaders among us at this event tomorrow that will help tackle some of the most pressing issues in our day, not only in Indian Country, but beyond," said Jewell. "There is no doubt that these are difficult issues -- the road ahead is hard -- but the long and short of it is that we can and must do better for our young people."
Before You Go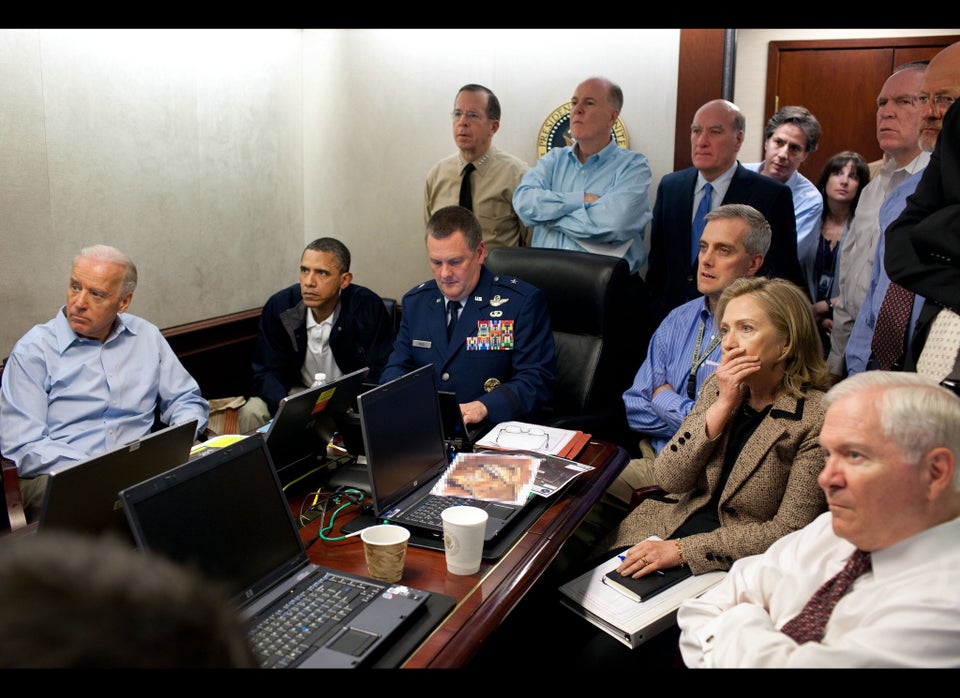 Most Iconic Photos Of Obama's First Term
Popular in the Community