One of the jurors at a Southern California Shakespeare competition recalls his feelings watching 2,000 high school kids screaming and cheering each other's performances. "When my friend and producing partner Brad Koepenick told me we needed to film this Shakespeare competition, I wasn't that interested. But then he sent me to be a jury member. I walked around in a daze with tears in my eyes. There were so many ways these kids were doing Shakespeare -- showing how it could be set up or parodied. It was so good, I thought 'if I can make a film that would convey just 10 percent of this enthusiasm, it'll be great.'"
Alex Rotaru is telling me this story a few days after the documentary he directed and co-produced, Shakespeare High, premiered to enthusiastic applause at New York's 2011 Tribeca Film Festival.
"We began filming two years ago, choosing 10 of the many high schools that were participating in the Shakespeare Festival. We filmed rehearsals, talked with drama teachers, the kids themselves and some of their parents. It was entirely unscripted, thank goodness. Because we couldn't have scripted it any better," Rotaru says.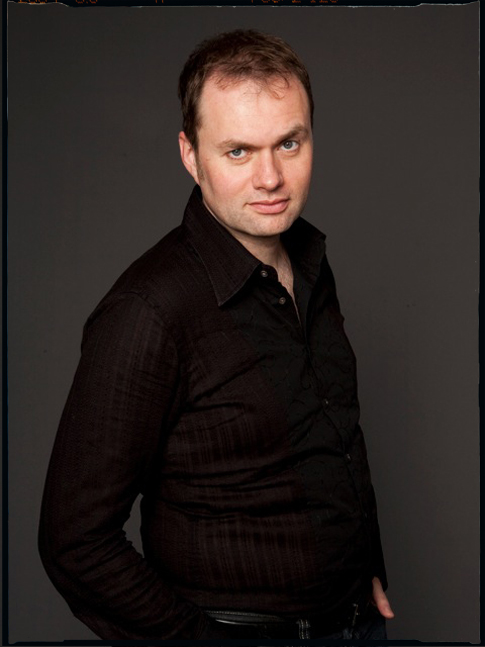 Director Alex Rotaru / Photo by Leslie Hassler
Every year for the past 90 years, 75-85 high schools in and around Los Angeles County participate in this program created and organized by DTASC -- Drama Teachers Association of Southern California. Since 1919, well over 100,000 students have learned to act out scenes from Shakespeare's famous plays however they see them. And to come together for one day, every spring, to perform their scenes for each other.
Is it elitist to have the kids concentrate on Shakespeare's plays? No, it isn't. "The kids also do a Fall Festival choosing plays from any playwright. But the Shakespeare Festival is the big one," Rotaru says.
Kids from every socioeconomic bracket participate and do well. In fact, they shine. Two fatherless boys from poor neighborhoods invited Rotaru into their homes to meet their moms. One shared a single room with his mom and siblings and slept on the floor. Both boys had been in gangs before joining this program but quit them after finding new friends who accepted them:
By osmosis, the kids from gangs gain self-confidence. They mingle with kids whose parents are heads of studios, heads of hospitals. They become friends, forge new relationships, and compete on a level playing field.

Many people don't know the world capital of high school Shakespeare performance is the San Fernando Valley adjacent to Los Angeles. Many of these drama teachers are out there because they are consummate actors. Some do this to supplement their incomes, and some just love teaching.
Several famous graduates of the DTASC classes appear in the film: Kevin Spacey, Richard Dreyfuss, Val Kilmer, Sally Field and Mare Winningham. Spacey, who attended one of the 10 schools filmed, was the film's executive producer. "There's also Nick Cage, Cuba Gooding, Christina Applegate and Stephanie Kramer, to name a few. And for those hundred thousand or more who didn't choose acting as a career, those become appreciators of the arts," Rotaru says.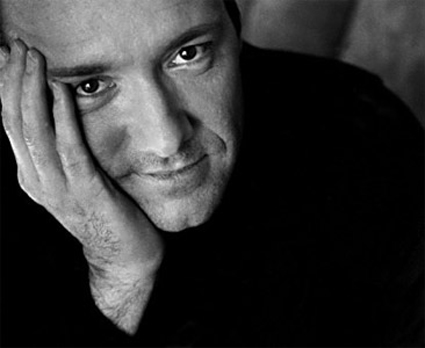 Kevin Spacey/Photo by Leslie Hassler
For all the kids in this film, drama is their favorite class. But it's not easy. Their first challenge is to read Shakespeare's plays and comprehend his canny, obtuse language. Then comes the inventiveness and effort they must put out to create one of the scenes with classmates, memorize their lines, and act in very exaggerated ways.
When we made this film, I didn't know we were going headlong into an education funding crisis with the arts being the first to get axed. And I didn't know this documentary would become a powerful advocacy tool. But it is that because it shows that this program costs close to nothing while delivering great value!

There are no school books or equipment needed and no licensing fees or rights to be purchased. And there are plenty of drama teachers ready to step up to the task. The program's rules don't allow props, costumes or sets. All they're allowed is four standard-issue classroom chairs. They have to create their whole world from that.
Everyone acknowledges that plays, music and other forms of art make a country rich. But the arts have been sliced out of the pie in many high school while sports remain. How many play basketball or football after high school?
It's unusual for an American high school to spend as much on music or drama as on sports. So unusual that the May 9th New York Times online gave a Maryland high school a front page photo and story. The caption was "Where Music Ranks as Highly as Sports."
It's likely that at least one of the teenagers we see performing in this film will go on to become well known as an actor. I did spot a young Jim Carrey-type I'm betting on.
Related
Popular in the Community