Years ago, when I first started writing about films, I remember attending a luncheon for the Tribeca All Access program, offered by the Tribeca Film Institute, during the Tribeca Film Festival in NYC. It turned into a magical moment in time for me, because of the wonderful filmmakers I met there and the community the program created, singlehandedly. Many institutions, in particular one recently in the Middle East, have tried to recreate the concept but, in my opinion, it's always lacking the soul of TAA. This so-called "soul" of TAA has to do with giving voice to those filmmakers who would otherwise not be able to enter the cinematic arena.
If this recent essay confession by Mad Men creator Matthew Weiner is any indication, most in show business should be on the look-out for alternative voices. The result can be simply magical.
That first experience with the Tribeca All Access program was also incredibly important for me, personally, because it was through their meetings and awards that I realized what we are all looking for in life: Acceptance, understanding and support. The Tribeca Film Institute, under the caring guidance of Ryan Harrington, Vice President of Artist Programs at TFI, offers it all. And then some.
I asked Harrington a few questions about TAA, but also caught up with four of the filmmakers who have projects in the current cycle of the program. Apart from Saudi Arabia's Haifaa Al-Mansour -- who is of course a personal favorite after her debut feature Wadjda, a chart-topper for me as far as groundbreaking, beautiful cinema, and who participates with a scripted narrative titled Be Safe I Love You -- they include US born Roger Ross Williams, director and producer of Traveling While Black, an interactive experience, Vaishali Sinha from India, the director of a documentary feature titled Ask the Sexpert, and Terence Nance from the US, the co-director/co-producer of So Young, So Pretty, So White, a documentary. All wonderful voices in the vibrant arena that can be world cinema.
What are the prerequisites for a project to be accepted into the Tribeca All Access program?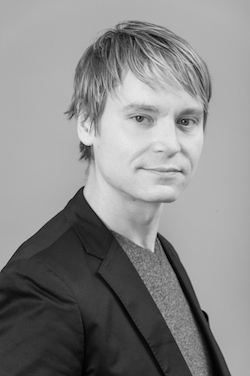 Ryan Harrington: To be accepted into the TAA program, applicants must be Writers, Producers, Directors or Project Developers who hail from communities statistically underrepresented in the film industry and whose projects are in development, production or post (with the exception of the new Interactive section of TAA, which is a Prototyping/Development Fund). We are constantly re-evaluating what the term "underrepresented" means in context of the film world. For instance this year we started to support LGBT filmmakers working on scripted projects that depict realistic portrayals of the LGBT characters that are organically tied to the plot of their films.
And what is the process of submission like?
Ryan Harrington: Rigorous! This year we received over 700 submissions across our documentary, scripted and interactive funds. I think of it as a very democratic process. The entire programming team works together, along with a slew of outside reviewers to access the projects. It's a very involved process because we are paying as much attention to the storyteller as the story. TAA is not only about supporting great films that have the ability to connect with audiences, but about helping filmmakers build and sustain careers.
Haifaa and Vaishali, how did you decide to apply for the TAA program?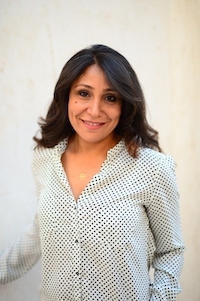 Haifaa Al-Mansour: My film Wadjda played in Tribeca two years ago and it was an incredible, surreal, amazing experience. Gloria Steinem hosted the Q&A after the screening and it was just a magical experience. Since then I have paid close attention to the festival and everything they do to support emerging filmmakers. I have been determined to find a way to go back, and am so honored to be returning with my latest project, still in the development phase.
Vaishali Sinha: I am a previous grantee of Tribeca Film Institute for my award-winning feature documentary Made in India about the phenomenon of "outsourcing" surrogates to India. That film has screened widely and has been a source of unbiased information for students, teachers and journalists, and would not have been possible if not for the support of our funders including TFI. Non-profit film foundations like TFI make it possible for me and other independent filmmakers to continue the course of a long filmmaking and documentation journey as well as retain creative liberty.
Roger and Terence, what do you hope to achieve from your experience at TAA?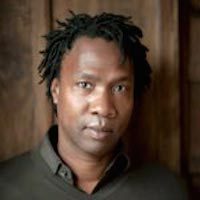 Roger Ross Williams: Creating a virtual reality experience is a process that I do not have much experience with. I not only hope to find funding but also hope to walk away with mentors who I can learn from, and overall am just excited to explore this new form of storytelling.
Terence Nance: We [with co-director/co-producer Chanelle Aponte Pearson] hope to build off our 2013 TAA experience by further expanding our network of peers and mentors. The end goal, of course, is to continue to identify like-minded production partners that will help us get the film finished!
Ryan, what are some of the strongpoints of TAA this year?
Ryan Harrington: I am very excited about TAA this year. It was TFI's first filmmaker program. It was groundbreaking and trendsetting. This year shows how the program has evolved, how it continues to meet the needs of the filmmakers we strive to support, and it gives us a glimpse of some of the bigger evolutions we will see in the future. We are now supporting Producers across genres for the first time, as well as LGBT, which I mention above and Interactive Media makers (thanks to the MacArthur Foundation) as well. We also funded our first two web-series and hope to expand upon our work in the digital-sphere in the near future.
Now to each of the filmmakers, what will be the biggest challenge you foresee in making your film?
Terence Nance: The process of lightening one's skin [which is at the center of the documentary] is extremely intimate and in most cases private. This is because many people pass judgment on those who bleach their skin and dismiss them as "self-hating" and/or uneducated. Getting people to trust us enough to speak openly about their experiences has been difficult. The project is also international in scope and building production teams in six regions across the globe has been a bit of a challenge, to say the least.
Roger Ross Williams: Virtual reality is the future of storytelling and any time that you go into the future it's both scary and exciting. So the challenge is learning to understand and attempt to master this new form of storytelling.
Haifaa Al-Mansour: This will be my first film in America, so it is important to me that it is authentic and honest to the characters it portrays. It is also an adaptation, so it is a little daunting to have this incredible book to work from. As a filmmaker, you want to honor that work and celebrate it, but you also have to make changes and difficult editorial decisions to make it work as a film, which is an entirely different medium. So the process of developing the script has been challenging but incredibly rewarding at the same time as it starts to come together.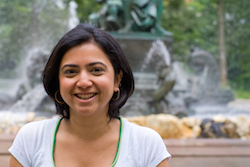 Vaishali Sinha: Time is an interesting component that comes to mind -- it is always a challenge especially in an area that is rapidly evolving in terms of conversations in India. But it is a strength and a theme in the film that also challenges stereotypes about those from an older generation -- the film's central character being 90 years old. 
Ryan, do you have projects from the past that have stayed in your heart, favorite ones for one reason or another?
Haifaa, Roger and Terence, what made you want to become filmmakers?
Roger Ross Williams: I have always had a passion for storytelling and have been fortunate enough to find a platform to share my voice. As an outsider, I feel both a sense of responsibility and a passion for sharing the stories of those who fall outside of the mainstream, the people who have a hard time getting their voices heard. 
Haifaa Al-Mansour: I started to make shorts, just as a hobby or as a kind of therapy, to deal with the frustrations I faced as a woman in Saudi Arabia. Making films for me is a place to find freedom, to liberate myself from the constraints of my conservative culture and connect with the bigger world. And I've loved film since I was little. My father used to bring home a lot of VHS tapes for us to watch. We don't have any film theaters in Saudi but we do have a lot of DVD stores because there is no entertainment basically, except for watching films at home. I fell in love with the medium. When I got a little older I would go to the video rental shop myself but they won't allow women inside, so I would wait outside and they would bring me the catalogue. I would choose what I wanted and then they would bring it out to me. It is pretty surreal now to go back, and see my film in the catalogue of bootlegs they rent out to people!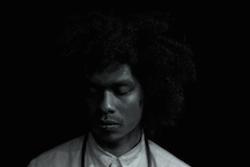 Terence Nance: Neither of us have a formal educational background in filmmaking so I think we both found it through just making art in general. For both of us, Chanelle and I, filmmaking is just a part of our larger practice as fine artists who work in a variety of media.
And finally, Ryan, do you think cinema can change the world?
Ryan Harrington: I love this quote from Margaret Mead: "Never believe that a few caring people can't change the world. For, indeed, that's all who ever have."
Image of Ryan Harrington, courtesy of the Tribeca Film Institute; all other images courtesy of the filmmakers, used with permission.
REAL LIFE. REAL NEWS. REAL VOICES.
Help us tell more of the stories that matter from voices that too often remain unheard.