The debate over immigration tends to dehumanize the very real heartbeats and dreams of those struggling to for a better life. And the longer this conversation continues, the longer immigrant--particularly Latino--families are ripped apart in raids in their homes and their workplaces, forced into detention centers across the United States. One film premiering at TriBeCa this year, Which Way Home, by director Rebecca Cammisa, follows the stories of several children from different parts of Latin America risking their lives on a train called "The Beast" to find relatives and pursue their dreams in the very conflicted landscape of 21st century America.
Following her young subjects on their journey is a devastating one, having witnessed both adult and child migrants suffer hunger, gang violence, rape, torture, and the threat of death or dismemberment by getting caught under freight train wheels. She presses the sense of urgency for policy reform stating that "the root causes of pan-American migration are neither understood nor addressed appropriately in our country."
Cammisa, whose previous work includes the film Sister Helen, a documentary about a Benedictine nun who runs a half way house in the Bronx, says her intent with Which Way Home is "to make the public aware of the realities of child migration, and to provide a greater understanding of not only how but also why children are so driven to make this journey alone. Many child migrants are trying to find relatives, so one challenge is how to provide laws that migrating children and their parents can be reunified safely."
Cammisa continues by hoping that her film "will serve as a catalyst to promote a dialogue that leads to creating humane immigration policy reform in the United States."And with an ACLU estimate of 300,000 a year locked up in immigrant detention facilities across the nation, may her film help unlock the doors to liberty and justice to all in America, North, Central, and South.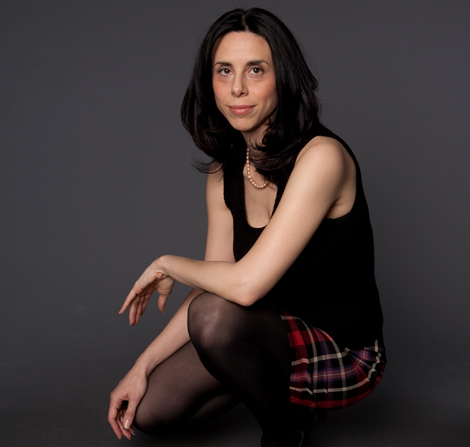 Rebbeca Cammisa/Photo by Leslie Hassler
Which Way Home premieres this week at TriBeCa Film Festival. Go to www.tribecafilm.com for more info.
Related
Popular in the Community