Seven Native American tribes in Oklahoma will provide habitat and food on their lands for monarch butterflies, whose numbers have plummeted in recent years due to troubles along their lengthy migration route.
Tribal leaders said at a news conference on Tuesday in Shawnee, southeast of Oklahoma City, they will plant crucial vegetation for the butterflies, including milkweed and native nectar-producing plants, on their lands.
"For the last several years, we have been raising bees and pollinators, so when his opportunity came along, it fit with what we were doing," Thalia Miller, director of the Chickasaw Nation Horticulture Department, told reporters.
The tribes will work with the University of Kansas' Monarch Watch program and the Euchee Butterfly Farm in Bixby, Oklahoma. The project is supported by a grant of about $250,000 from the National Fish and Wildlife Foundation.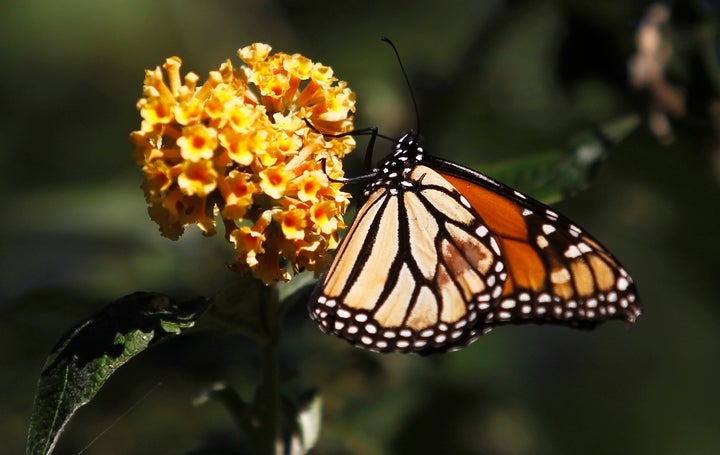 Monarch butterfly numbers have plummeted over the years from the expansion of farmland, sprawling housing developments and the clear-cutting of natural landscapes along their migration path, experts say.
Monarchs lay eggs only on milkweed plants, which grow wild throughout the United States. But milkweed, on which butterfly larvae feed, can cause stomach problems for cattle that eat it, so ranchers and farmers destroy the plant, researchers say.
The butterflies spend the winter in Mexico and then go through several generations as they fly north, through Oklahoma, on their long migration to Canada.
While an estimated 1 billion monarchs migrated in 1996, only about 35 million made the trip in 2013, according to Marcus Kronforst, a professor of ecology and evolution at the University of Chicago who has studied monarchs.
Their numbers have rebounded in recent years but are still well below what they were two decades ago.
"The tribes are natural leaders on this issue," said Jane Breckinridge, project co-director and owner of the Euchee Butterfly Farm, which breeds butterflies.
Popular in the Community