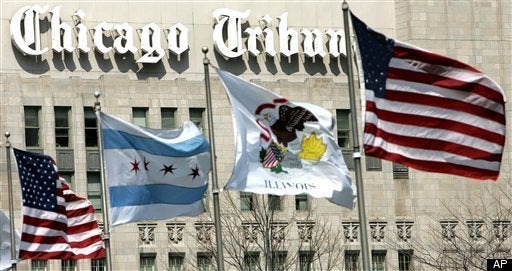 The New York Times is reporting that the Tribune Co. will ask for the resignation of CEO Randy Michaels on Tuesday.
According to an insider who spoke to the paper, the Tribune board has lost confidence in Michaels' stewardship of the company.
Tribune has faced financial difficulties for years; a debt-laden purchase by real estate mogul Sam Zell in 2007 did not lift the company out of its economic slump, and it filed for bankruptcy in December 2008, less than a year after Zell bought it. Tribune sold major titles like Newsday and even unloaded the Chicago Cubs, but it remains in bankruptcy court.
In addition, Zell brought with him a corporate culture that, as the Times reported two weeks ago, many at the company saw as sexist and offensive. The scandal that surrounded the revelations in the Times story was quickly followed by another one -- this time involving Lee Abrams, the eccentric and controversial chief innovation officer who was forced to resign last Friday after he sent a company-wide email featuring an Onion parody video that he labeled "Sluts."
Michaels, who had a long career in radio before joining Tribune in 2007, only became CEO in December of 2009.
Related
Popular in the Community