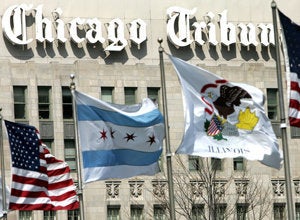 Tribune Tower, the neo-Gothic landmark that adorns Michigan Avenue near the Chicago River, is on the market.
Tribune Co. Chairman and Chief Executive Sam Zell said Wednesday that he is exploring options for maximizing the value of the headquarters building, which houses the Chicago Tribune, as well as the Los Angeles Times' home, Times Mirror Square.
Zell, who engineered the $8.2 billion deal that took media giant Tribune Co. private in December, would use proceeds from a transaction to pay down debt--if the price is right. He is asking a number of real estate firms for ideas on how to capitalize on the Tribune and Times properties. Requests for proposals went out Wednesday morning, one source said.
Related
Popular in the Community