There were roars of laughter during a star-studded production of The Amen Corner which was staged at 25 theaters across the country June 18th, to commemorate the 25th anniversary of playwright James Baldwin's passing. The mega-event was organized by a not-for-profit group called Project 1 Voice - 1 Play 1 Day. The flagship performance based out of New York City was hosted by 2012 Tony Nominee Norm Lewis of The Gershwins' Porgy & Bess - who is arguably one of the most prolific actors of our time.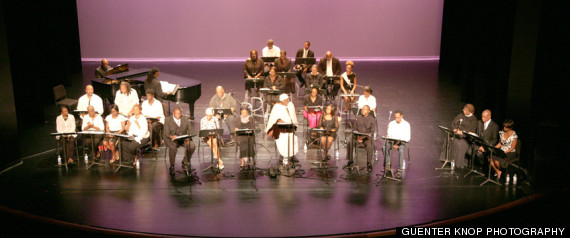 Tony award winners Lillias White (FELA!), Chuck Cooper (The Life) and Adriane Lenox (Doubt) played the lead characters during the staged reading which was punctuated by a powerful gospel choir that kept the audience clapping and rocking in their seats.
Award -winning theater artist Walter Dallas directed three generations of African-American actors at the sparkling Gerald Lynch Theater at John Jay College which sits just blocks away from Broadway's historic theater district. Project 1 Voice is the brainchild of actor Erich McMillan-McCall who said, "It is imperative that our community sparks renewed interest in the arts, the artists and the organizations which nurture them. Project 1 Voice is proud to take on the challenge of trumpeting our artistic resources so that they can sustain themselves."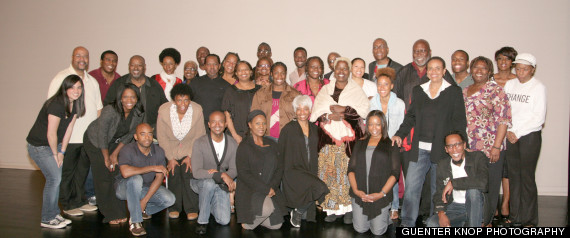 New Yorkers packed the house well into the balcony for the classic play which was written by James Baldwin in 1954 which is set in a Holiness Church in Harlem. The enthusiastic audience rose to its feet for several ovations at the conclusion of the ticketed event which will benefit a number of theaters including The National Black Theater, The Negro Ensemble Company and The Black Spectrum Theatre.
Popular in the Community