"It's very exciting," Dr. Pete Larson, paleontologist and president of the Black Hills Institute of Geological Research in South Dakota, told The Huffington Post. "We have found two or three individuals, which will tell us something about the behavior of Triceratops that we did not know before."
The bones, around 67 million years old, were found on a family ranch. Larson said there are two sub-adults, and the group may even have been a family.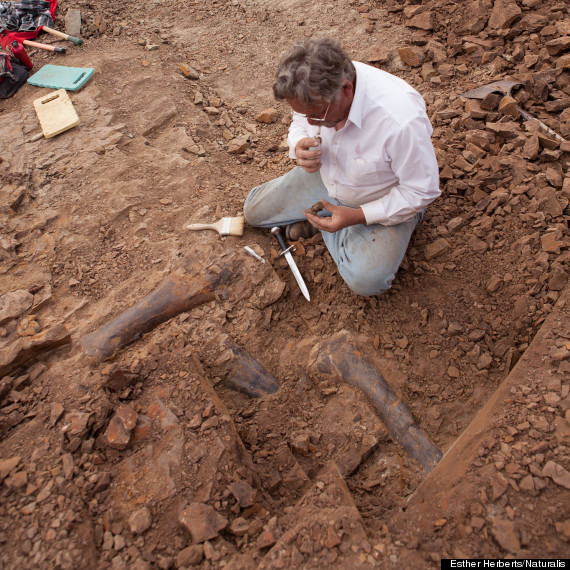 Major limb bones found under clay at dig site of Triceratops skeleton.
The three-horned Triceratops already is one of the best-known and most beloved of all dinosaurs. So what exactly could researchers learn from this new discovery?
Since these creatures are typically found alone, paleontologists have considered them to have been "loners." That's in contrast to certain other species -- such as duck-billed dinosaurs, which are believed to have traveled in herds.
"But now we'll learn a little bit more about their social behavior," Larson told The Huffington Post. "Also, because we have different sized individuals, this will tell us how this animal grew, how it developed… and it's pretty sure these are all the same species, so it will help us determine the variation within that species."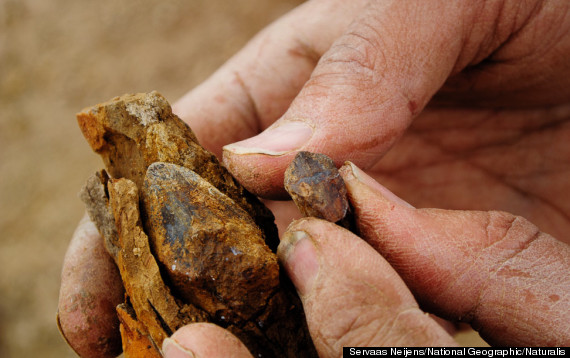 Naturalis paleontologist Dr. Anne Schulp holds the tooth of an adult and juvenile triceratops.
The research team also aims to unearth more about what may have happened at the time of these dinosaurs' deaths. For instance, Larson said these newfound bones might be left-overs from a T. rex feeding frenzy. After all, the plant-eating Triceratops was a big part of the Tyrannosaurus diet.
Larson told the Rapid City Journal that if the weather cooperates, this dig should be finished in about a month.
Before You Go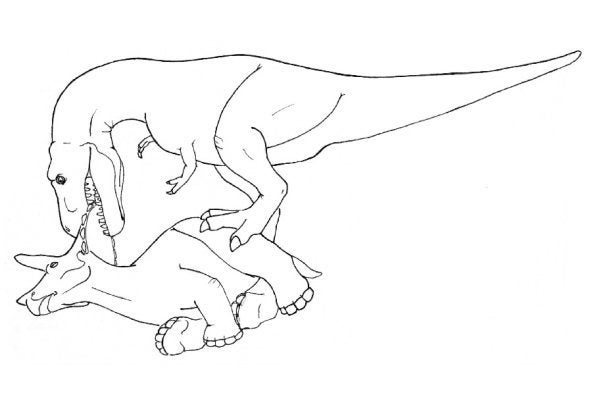 How To Eat A Triceratops
Popular in the Community