As part of our Blended Family Friday series, each week we spotlight a different stepfamily to learn how they've worked to bring their two families together. Our hope is that by telling their stories, we'll bring you closer to blended family bliss in your own life! Want to share your family's story? Email us at divorce@huffingtonpost.com.
Twelve years ago, Nicole Hauff married her second husband Brian. With three kids all under the age of 12, the Missouri mom says it was a huge relief to have someone else to fall back on for help at home.
"When we became a blended family, I wanted to feel that my husband always had my back," she told HuffPost. "Brian and I have learned a lot over the years on how to support one another through some crazy blended family moments."
Below, Nicole -- who now has two more kids with her husband -- shares how her family grew to feel more united with time and a lot of patience.
Hi Nicole. Please introduce us to your family.
My husband Brian and I have five kids: Alicia, 24; Daniel, 22; Mitchel, 20; Isaiah, 10; Marika, 7.
I had three young kids from my previous marriage when I met Brian. The two of us went on to have two kids together so we were raising teenagers and toddlers at the same time. Surprisingly, we could see similarities in both age groups and had a sense of humor through it. Today, the older kids are all grown and on their own.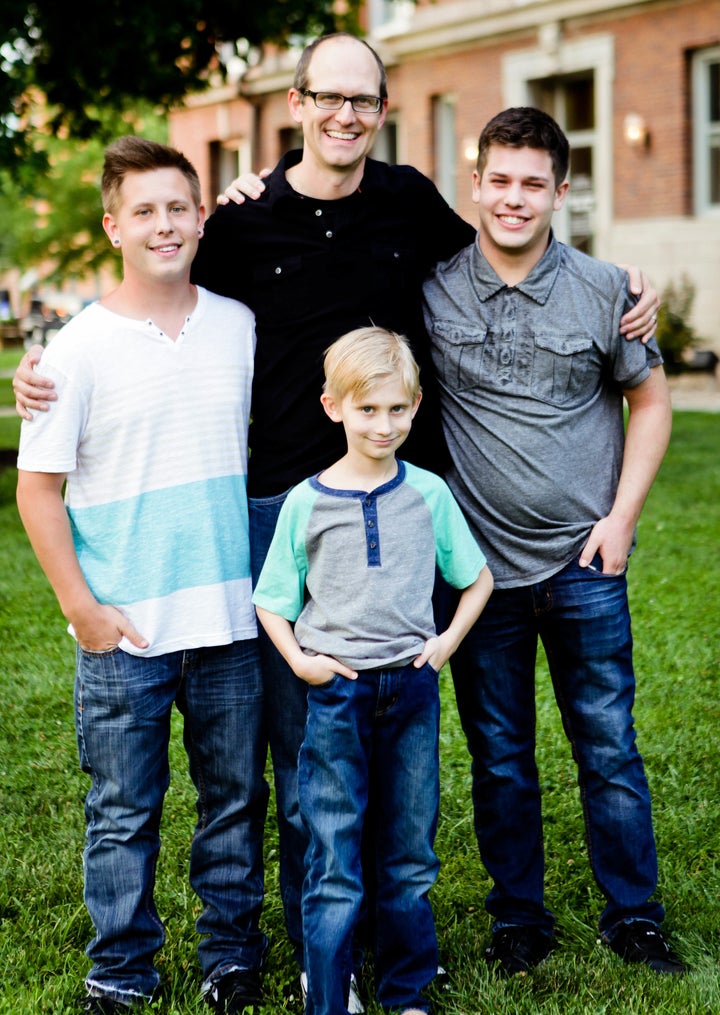 What was it like introducing your kids to Brian?
The kids were displaced by divorce and everything in their lives changed. What was once familiar became unpredictable. When I married Brian, it was a challenge to cultivate a home where every member felt safe to be themselves. I could see at times the kids were walking on eggshells because there was someone in our home that wasn't their dad. The kids weren't always fond of sharing me with their stepdad so we came up with a plan: My husband and I took turns spending time with the kids one-on-one, which wasn't always easy after we had our two youngest children. We realized we had to be intentional with it, though.
What's the best thing about being part of a blended family?
Planting seeds of kindness as a family and teaching forgiveness. While growing as a family, we grew deep roots that hold us together today. Even though there were times I couldn't see the fruit, I knew that eventually I would. It seemed like a lot of work in the early years but it was worth it. Blending a family takes strength and determination. I learned that I'm stronger than I thought I was before.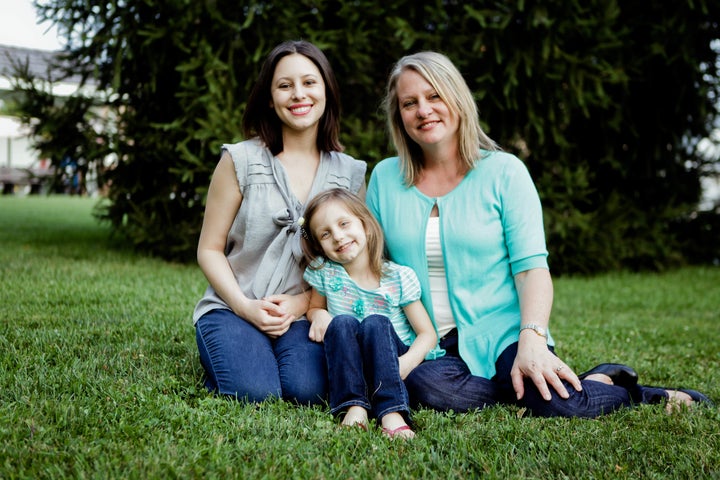 What's one specific problem you've faced time and time again as a parent?
This is more about parenting after divorce in general: The same way toddlers have a difficult time learning how to share, divorced parents do, too. After my marriage ended, I had to learn how to share with my ex. I wanted to experience the joy of raising them jointly, not divided. The first Christmas the kids were away with my ex was the day I learned what sharing meant. Even when I didn't feel like it, I put a smile on my face when I said goodbye to the kids for the day or weekend. I told them they were going to have a great time and my words were important for them to hear. I put their needs before my own. I wanted them to freely love their dad, regardless of the circumstances.
What makes you proudest of your family?
I am proud that my children have a strong bond with each other and that they love their parents and stepdad. I'm proud that when my kids have a problem, they feel comfortable coming to any one of their parents.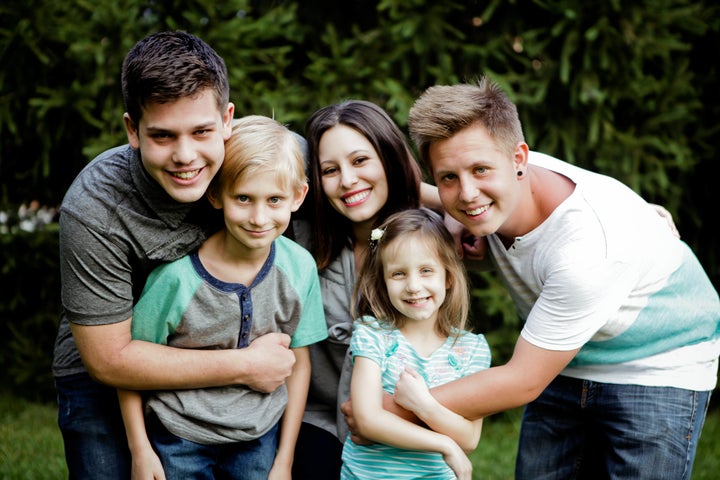 What advice do you have for other parents in blended families who feel like a peaceful household is out of reach?
I have a list of advice, actually:
1. Put your spouse first (a healthy marriage brings security).
2. Forgive your ex-spouse because it sets you free.
3. Show love for your children by respecting the love they have for their other parent.
4. Find supportive friends so you don't go crazy.
6. Get to know each child and pray to know how to reach them.
7. Be patient and let each child express their grief.
8. Be present in your family's life.
9. Be consistent so your kids know what to expect.
10. Follow through on what you promise.
11. Live a life of integrity so it's what your children see every day.
12. Be quick to say you're sorry.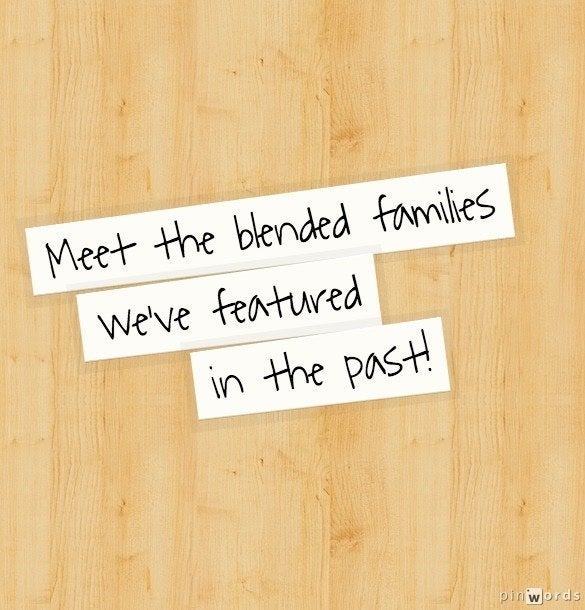 Are you ready to start taking better care of yourself? Sign up for our newsletter and join our Look Good, Feel Good challenge to supercharge your beauty and grooming routine and develop healthy habits. We'll deliver tips, challenges and advice to your inbox every day.