The free world seems to agree - if a day late and many dollars short - that climate change is at least in part caused by mankind and thus it is imperative we change our ways soon, or else. The recent Paris climate talks confirm this thesis to the good.

Thus it was with great interest and excitement that I discovered an upcoming conference sponsored by the Partnership for Responsible Growth. The purpose of this event -- to be held May 24-25 in Downtown Washington D.C. -- is to bring together Canadian, Mexican and American leaders from government, business and academia to explore ways to jointly develop an integrated climate change and carbon tax program.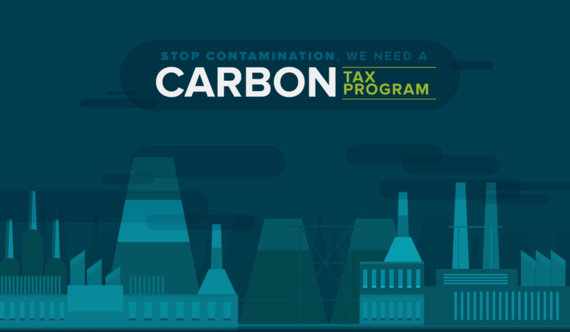 Visual provided by Fra.ctl, Andrea Rodriguez
Think about this: until now, Canada, Mexico and the U.S. have been independently seeking their own solutions to climate change and a self-imposed carbon tax of some type. Since we share the same North American Continent, what a concept this is! Why not consider a unified, joint set of rules and regulations? Sort of like the Euro but a taxation policy instead of common currency. Managing greenhouse gases as a continent instead of a mishmash of local, state and national laws that ultimately may be inconsistent or worse from country to country.

This unified climate policy concept is being pursued by Partnership for Responsible Growth, the bi-partisan Washington, DC-based non-profit engaged in carbon pricing advocacy. It was formed sixteen months ago, in response to Obama's climate policies and the Paris Conference.
"They [Obama's climate policies and the Paris Conference] were two important achievements," said George Frampton, Head of Partnership for Responsible Growth. "However, neither gets us to where we need to go."
Hence, the formation of the Partnership for Responsible Growth. The organization hosts a conference that is sponsored by Aspen Institute, the highly respected think tank that throws an annual party of sorts for business, government and academic leaders who come together each summer in Aspen, CO, to share big ideas on how to improve the world.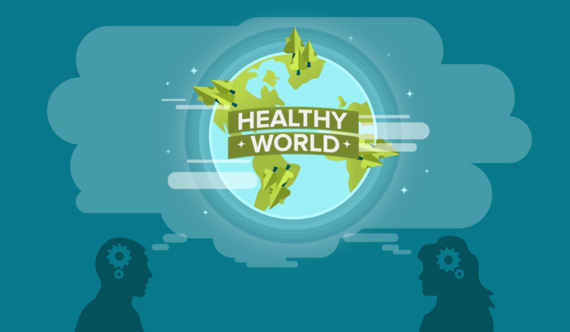 Visual provided by Fra.ctl, Andrea Rodriguez
For the conference, Partnership for Responsible Growth has recruited Carnegie Endowment, a global energy center in Columbia and an additional four fairly non-partisan think tank organizations.

"It is not just our idea," said George Frampton, Head of Partnership for Responsible Growth. "It is the idea of three to four other groups that have done a fair amount of work on climate change policy and pricing."

The goal of these conferences is to explore possible government and business policies and the best practices that all three countries, including their individual states and provinces, could use to manage carbon output. The ultimate goal of all this is to identify "specific pathways of cooperation" that could lead to "integrated hemispheric action" as in, if such a plan were to work, similar programs could be developed for Asia, Africa, Europe and so on.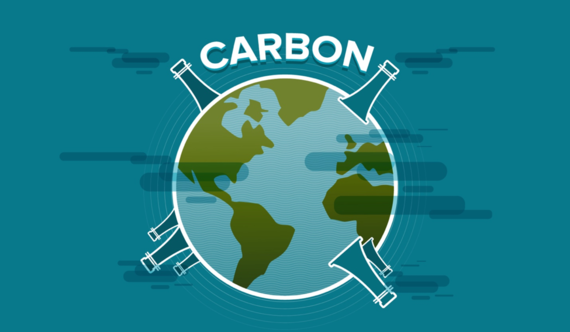 Visual provided by Fra.ctl, Andrea Rodriguez
With the idea of a North American cohesive plan, Frampton has pointed out Canada's recent shift from a conservative government to a more left-wing government. The effect of this can be seen as Canada has just passed a carbon tax along with an integrative climate policy.
"Any rational climate policy [for the U.S.] will need some national certainty and planning, and be very much in Canadian interests," George Frampton says, aligning with his belief that U.S. and Canadian climate policies have been either the same or equal. With similar standards, unification of the two countries is key.
Frampton is sure to emphasize that certainty is the biggest factor for the Canadian economy in the next quarter century in regards to moving forward with rational climate policies with the United States.
"There isn't a market-based middle of the road that is faster, cheaper and better for the economy," said George Frampton. "Our pitch is to be carbon-neutral and have revenues go back to reduce the corporate tax rate and have half go to lower-middle income families to reimburse for fuel costs."
Part of what the Partnership for Responsible Growth is setting out to do is reverse the idea that a carbon tax is politically radioactive. There is still hope for some sort of intelligent, reasonable carbon tax system that business and government will both buy into. Please stay tuned.

Jennifer Schwab is an expert in sustainability education specifically best practices in water management. She is also a noted columnist on Huffington Post whose "My Inner Green" articles on all things sustainable are widely followed by influentials in the U.S., Europe and the Mideast.
To read more, please visit: http://www.scgh.com/
Edited by Gabrielle Sobel, a writer and editor based in Southern California. She served as Entityy Magazine's Editor-in-Chief (Entityy.com). Under Sobel, Entityy, an emerging arts publication, had a three-issue run and was sold on newsstands and in Barnes & Noble locations nationwide from 2013-2015. Currently, Sobel is the Editor-in-Chief of a new women's publication, which will launch July 2016 (Entitymag.com).