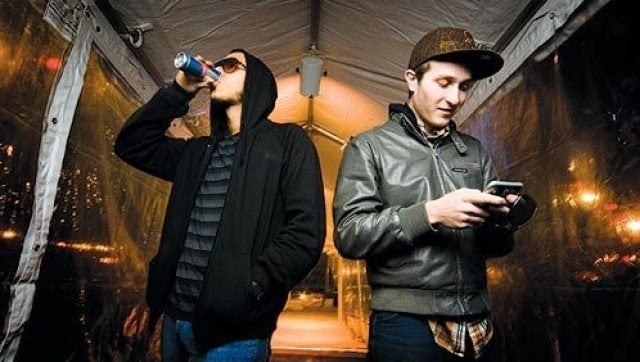 WASHINGTON -- This Saturday's all-day Trillectro Festival will please fans of hip-hop and electronic music. Catering to a crowd that's usually stuck to underground venues or giant massive stages like Lollapalooza, Trillectro lands somewhere in the middle, organizer Modele 'Modi' Oyewole tells The Huffington Post.
The show will take place at the Fairgrounds, the area constructed with refurbished shipping containers just outside Nationals Park which occasionally hosts concerts, food truck extravaganzas and other forms of not-very-hip entertainment.
The festival is being put on by the so-very-hip founders of DC to BC, a blog that started in 2007. The three Boston College students from D.C. who started the blog -- Modi along with Quinn Coleman and Marcel Marshall -- also had a college radio station show with an expansive and tastemaking playlist.
"We'd play Kid Cudi when he just had demos," Modi says. "When we liked an artist we would contact them before they were superstars, when Kid Cudi only had 71 plays per day on his MySpace page. We just stayed hip to the new stuff coming out."
In 2011, the group put on a freestyle battle at the Fillmore Silver Spring that featured Big Krit, Devin the Dude and more. A successful trip to Coachella in 2012 led to DC to BC deciding to put on Saturday's even-more-ambitious, even-more-eclectic festival.
The name Trillectro is a fusion of "trill," itself a fusion of "true" and "real," and "electronic." The festival organizers are hoping for an audience that reflects that fusion.
"We want to bridge the gap between the gold-teeth person and the glow-stick person," says Modi. "We want those people to be at the same concert."
Click below to see artist photos, set times and to listen to a mix of artists on Saturday's festival.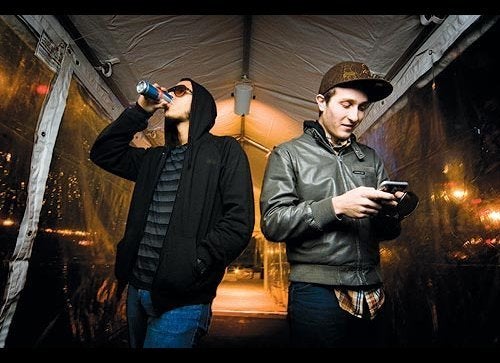 Trillectro 2012 Lineup
Popular in the Community