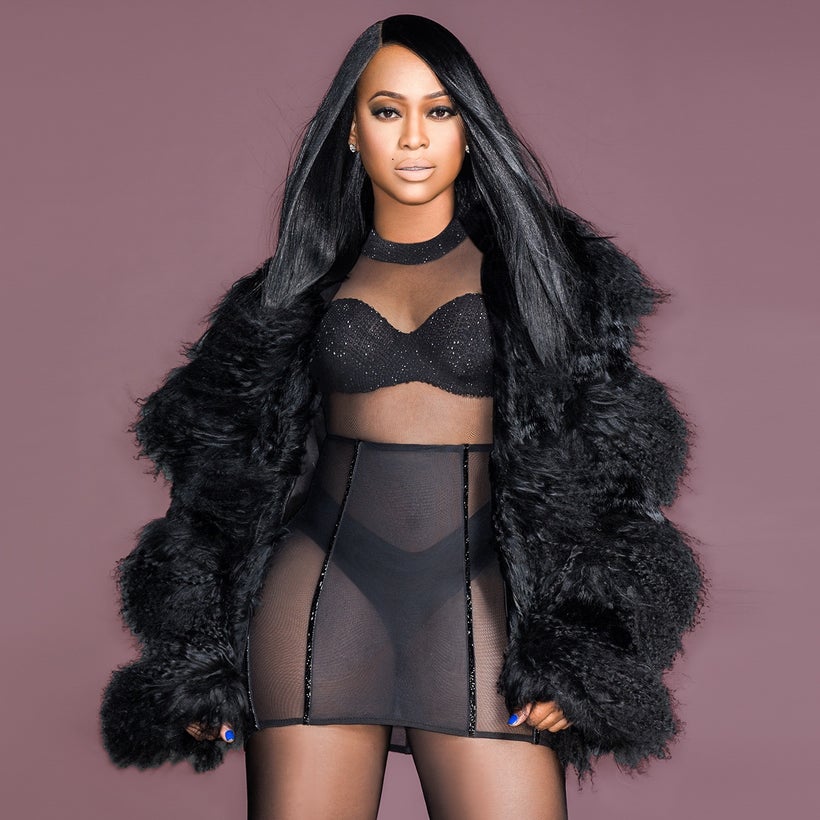 Trina came on the scene storming in 1998 when she was featured on Trick Daddy's hit single Nann N***a. Sure it was Trick's song, but the star of that epic record was no other than Trina! From letting us know what she would do with 5 to 6 of your best friends, to spending the grands she spends it was a new lady on the scene to fulfill our female rapper cravings. It was the summer of '98 when this song came out and being a Florida native this song was a part of my childhood, adolescent period, and still is a part of my adult life. This fall, September 8th, 2017 to be exact Trina is welcoming a new album into our lives, and the content of the album is all about growth, the evolution of herself. Titled "The One", meaning "that she's been there, done that, and she's still standing". She continued to explain that "the album is just fun, truth, growth, maturity; beyond the "Na'an & Baddest Bitch phase". All in all, we know Trina for making the girls and quietly the guys turn up. Especially the southern folks, so I tapped Trina for an in-depth interview, that started off with her upbringing. If you know Miami, and I mean really know Miami then you know it's not all sand and beaches. What influenced Trina to take on this particular role as a female rapper, like Lil Kim, but not in comparison took vulgarity to a whole new level. As a fan, an abundance of questions lingered in my head and the word vomit started.
How important was music in your household and what music did the parents of this spitfire play that inspired you? Surprising rap wasn't the biggest genre played in her household by her mother, Trina said "it was actually more R&B from artist such as Janet Jackson, Whitney Houston, and so forth'. Still wondering what influenced her though? To what many may find obvious stands true, "Salt-N-Pepa, Queen Latifah, Lil Kim"; those women who took female expression to a different place, a place where women weren't crying, but telling a man how they want to be treated, what he has to have, and what he better be doing in order to find themselves attached to these bombshells. As touched on above, 1998 was the year of Trina! When the hit record Naan hit the radio stations that year Trina went from wanting to work in real estate to getting signed to Atlantic Records within two weeks.
Was 19-year-old Trina aware that this record would propel her into stardom as fast as it did? She admitted that "no, she wasn't expecting it to happen so quickly, she was so new to this whole rap thing and that she didn't realize how powerful this song was and was going to continue to be until she performed her first show and heard the crowd's reaction." The same can be said today for quite a bit of Trina's top singles. Women know Trina's verses word for word; men like to pretend they don't, but they do! It's hard to escape the lyrics, especially if you're from Florida.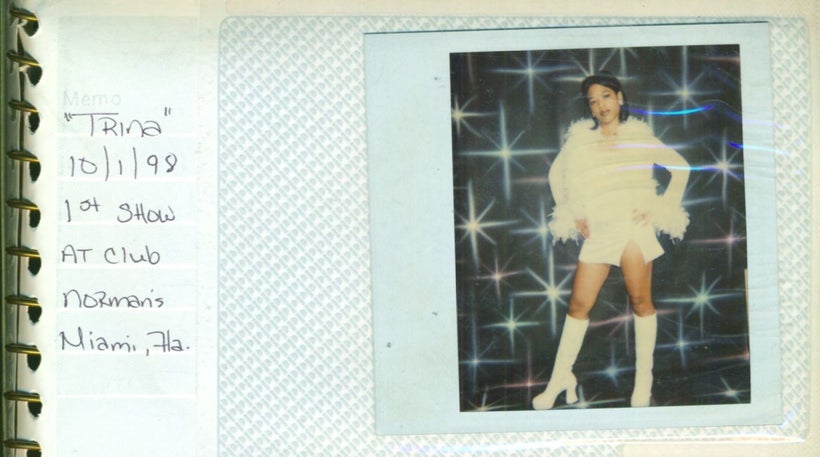 Did the environment of Miami, and Liberty City itself have an impact on you? "Definitely!" She answered, "Miami has great influence, but it wasn't just the city that influenced Trina, but her friends, the music that was out at the time, and the total rawness that Miami natives are bred with". If you're not familiar with Miami other than South Beach, then know that Trina grew up in what is deemed to be one of the most dangerous cities in America, a city within the city limits of Miami that goes by the name Liberty City. Yes, the same neighborhood that was shown in the box office hit "Moonlight", although the primary focus of that movie was on the Pork n' Beans projects in which Trina did not live; but found herself just down the street from.
Who are the Baddest Bitches biggest style influencers, and what's a Must-have every season for you? Immediately, Trina went on to name, "Ty Hunter, June Ambrose, Misa Hylton, Rihanna, and the Designers of The Blonds NYC" in which she really adores. "A must-have for me every season would have to be a Chanel purse, no matter the color." A self-proclaimed "Label Villain Whore" words from her song "Diva" this statement wasn't a bluff, but something she also said on BET's "How I'm living" show back in 2002.
What's the most frustrating thing about being the Baddest bitch and searching for a real relationship? Well fellas, Katrina wants you to know that it's people's perception of her that frustrates her the most "it's a brand; it's what I do in music, but not who I am. People have this expectation of what they hear in music and what they've seen in videos and are expecting to get that but that's not what you're going to get! I'm a cool person, I'm outgoing, but I'm also strong, independent and outspoken."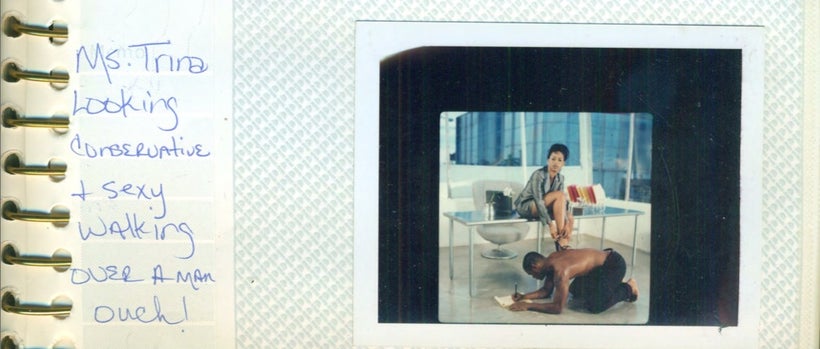 Progress has been made in this world, but not enough. You can see that clearly in today's political and social climate. One issue that has been pressing on for almost a century now is feminism, and what it means to be a feminist. Now the definition of a feminist is one thing, but we live in a society where people like to take a definition and mold it into something else to fit their agenda. Listening to Trina's music it's like she's teaching a class to women, but she's really talking to men; which lead us to my next question.
Do you consider yourself a feminist? Without a doubt she answered "Of Course! I have a lot of girlfriends and women have always clung towards me". She elaborated on how "she's the one who's always giving advice and telling her friends not to settle for just anything, but that she's also for female empowerment, encouragement, and women succeeding". During her explanation you could feel the passion pouring through her voice as she continued on, by saying "she's never worried about what people said about her and that she's tells the same to her friends to do you, push harder, and don't worry about what others say about you, especially if you know you've done your best". As a woman "she knows first-hand how emotional women can be and she hates to see a woman being torn down and treated unfairly".
How do you think the public would have reacted to you today if your career was starting tomorrow with the release of Naan in 2017?! This isn't 1998 anymore and the days of music videos from 2 Live Crew, Uncle Luke and Bet Uncut with video vixens and pure nakedness is over. If you heard us talking we went back and forth for a quick second, but Trina said that "she feels the public would be totally accepting of her today more so than in the 90's because it was only a few people and even fewer women talking that talk, but today things are definitely more explosive and raw all thanks to Social media, which is what she thinks shifted the climate to being a super exposed, very open, say what you want, and how you mean it type of world."

Do you feel you helped liberate the movement of women being able to display their sexual standards, desires, wants, and needs? In total Tri-Bean humbleness she responded with "I think so, I think I've done the part of being expressive, being sexual, being true and being true to myself. That that's one thing I'm going to always be which is myself and true to myself, and I'm going to always do what I want. She also stated that "whether we believe it or not, her being that way has definitely given women a lot more strength in saying how they feel and what they want and that she thinks she had a part in that". 90% of us can agree with that statement, the other 10% are for the non-believers who would like to discredit. Female rap comes with many different things, but one thing that stays consistent across the board between these ladies is the ability to express or overly exaggerate their sexuality. When you want to hear nasty and what some would say gutta music it's between a few ladies and one of them happens to be Trina.
This happens to be one of those questions every celebrity encounters throughout their lives, but for you Trina as a Female Rapper, how would you like to be remembered? Almost instantly responding Trina said "I don't like to be referred to as a female rapper but a rockstar and entertainer, because it's not just music that she's living, it's a lifestyle, and what I really want to be remembered as above all is a great person and a great soul". Ditching the heavy and leaning towards a subject that would probably be of more interest to the men out there is Trina's body, another hot topic when it comes to this lady. We've known or perhaps you haven't but for those who have, we've known Trina to be one of the naturally curvy ladies in the music industry. One without enhancements from a plastic surgeon with all shadiness aside I dove into my next thought.
Do you take pride in having natural curves in a world where there are so many women paying for a body like yours? Right into laughter she admits that she's just "totally thankful, and truthfully that it's all about what makes you happy, because you're the one that has to have that body and live inside of it. For her though, she says "I'm so use to this body, being that I've had it all of my life, and that I have to give thanks to my mom for passing it down".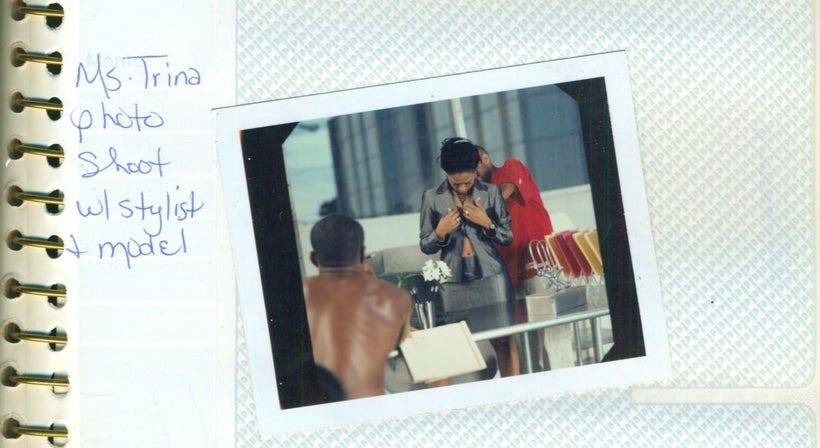 What's your secret to remaining relevant through the decades, and what drives you to remain so consistent? As a humble woman would do she gave all of the credit to her Fans! "It's my fans really, the energy, the love, the love is over-pouring, and I'm having fun. The day I stop and stop making music is the day I stop having fun." Summer 2018, will make 20 years that Trina has been a part of the music industry and our lives. Not many artists see 20 years in the game. Truthfully not many artists see more than five years in the industry.
What's your opinion on the current state of Female Rap? "I think the current state is cool, there's a lot of youthfulness out right now and a lot of youthful emcee's. It's a good platform; although when it comes to deals and being signed the money isn't always what they deserve and I think that's one of the biggest gaps in between the females in the industry, but right now it is what it is, be beautiful ladies, do what you do and make beautiful music." Keep in mind that with almost two decades under her belt she's outlasted a lot of female rappers, those whom got a deal, made it, and then disappeared, those who've never happened, and those who are still around today.
Do you ever feel pressured to top your classics with any new music you release? As a baddie does, you never look back and Trina confessed that she "doesn't feel pressured, no pressure for her at all. I just do what I want to do and I do it on my terms, I'm in control of my destiny". Only artist with catalogues of music that contain iconic songs can say such a thing, and Trina has songs that will live on forever. From "Da Baddest, Pull Over, Told Y'all, Look Back at It, For All My Ladies, B R Right, Single Again, Hustling, to her verses on Shut Up, Right Thurr remix, etc."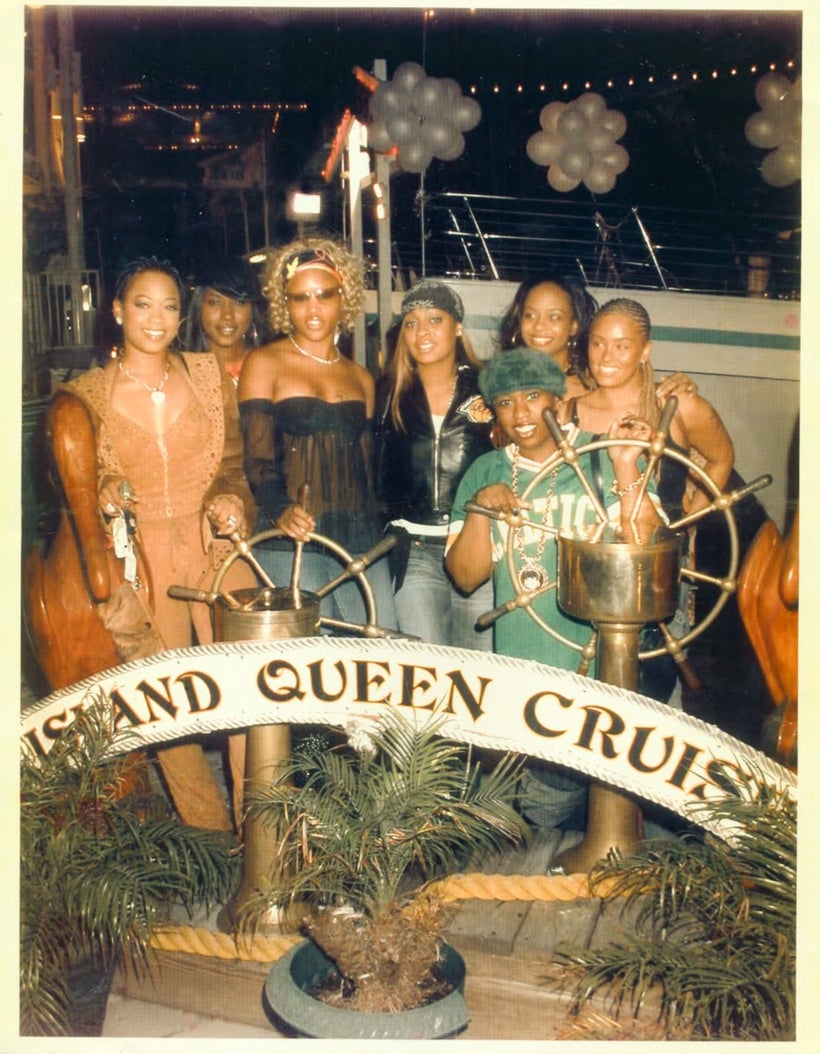 As much as the world adores this woman on her own. We also love when she collaborates with other music artist especially rappers and when you think Trina you think Trick Daddy Dollas, and if you don't him by that then you don't really know much about him huh? News broke out months ago that Trina, and Trick Daddy would be releasing a joint album; however, we kept our ears wide open for a confirmation from either of the party and we never received one, that was until she confessed that it is indeed happening as you can gather from Instagram, and that it will be called "T&T for Trick & Trina or Trina & Trick"; whichever floats your boat. The album is in progress and they've already recorded a few songs and just recently released a single titled "Smooth Sailing" featuring Ali Coyote.
Why now? Why release a joint album now, and not seven years ago when the block was hot? Trina said that "Seven years ago wasn't a good time for her at least. I was very busy all over doing a bunch of different things, and the timing just wasn't right and it's all about timing and the time presented itself when it did, because seven years ago Trick & I weren't as connected, hardly saw each other and I was touring".
Do you feel female rappers need a male-cosigner in order to make it in this industry or at least have a beacon of hope to sustain and get the push that need? Before answering I went on to list examples of what was exactly being asked. If you've ever taken the time to sit back and really take a good look at female rappers and how they were introduced into the game, you can almost always spot a male cosigner. For Foxy Brown, it was Jay-Z, Lil Kim it was Biggie, Eve it was Ruff Ryder's, Trina had Trick, and Nicki had Lil Wayne. She paused quickly, and then went on to say that she doesn't feel like that now, "I know when I came out with females it was always the guy, the crew, that held you down, but now it's different, it's a different era, it's a different generation and that no you don't need a male cosigner today. You just need to focus and do it, it's the hustle. It is a harder situation, because it is a male dominated industry, and if you don't have a label, a budget, or the platform that you need, it's harder to get you played on radio and certain stations, it becomes a harder fight to get the credit that you deserve. I don't think you need a male cosigner, I think you need to have a great team behind you, a nice budget and a hit record."
Lastly, is there was a certain message in your lyrics that you've been trying to get across to both genders? In what many assumed was a how to guide for women was actually a manual for the men. Casually, she responded with "um yeah I speak facts, I speak truth and it's coming from a great place, experience, just things that I've endured and seen. When I talk, I'm talking to you from a woman's perspective, because a lot of women are insecure, not as strong or not as determined. That to do it for you, don't do it for nobody else, not your kids, not your husband not nobody else; just for you because you're the only person who has to live with your choices and when it comes to men a lot of it is getting the message across like stop playing the games that you don't want to get caught up in, stop playing the games that are torturing and taunting to women, or that's making them feel disrespected."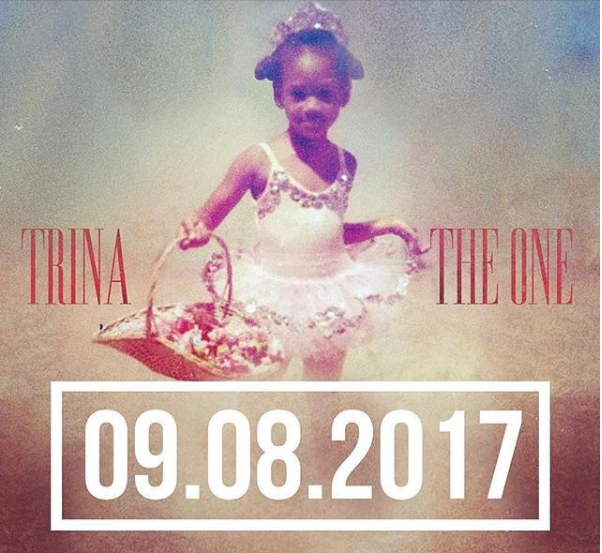 Calling all HuffPost superfans!
Sign up for membership to become a founding member and help shape HuffPost's next chapter
This post was published on the now-closed HuffPost Contributor platform. Contributors control their own work and posted freely to our site. If you need to flag this entry as abusive,
send us an email
.