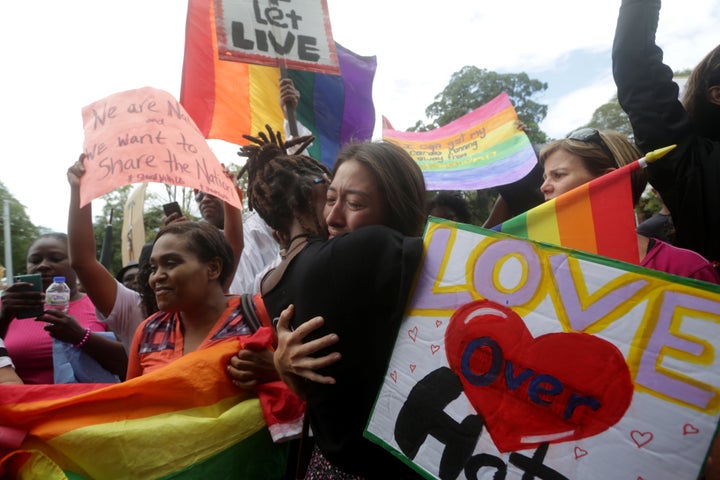 Trinidad and Tobago's High Court ruled Thursday that colonial-era laws criminalizing consensual sexual activity between same-sex adults were unconstitutional.
LGBTQ activist Jason Jones filed a lawsuit against the government of the Caribbean nation in February 2017, hoping to nullify sections 13 and 16 of the country's Sexual Offences Act, which covered same-sex acts. Although Trinidad and Tobago wrote its own constitution in 1976, severing ties as a British colony, some antiquated British laws such as these stuck around.
Jones argued that the laws, although rarely enforced, violated his right to privacy and freedom of expression, The Guardian reported.
He celebrated over Twitter, writing, "VICTORY!" Thursday afternoon.
Trinidad and Tobago had in 2000 increased the maximum penalty for "buggery," or anal sex, covered in Section 13 to 25 years' imprisonment.
Before the hotly anticipated decision written by Judge Devindra Rampersad was handed down, religious protesters against the removal of the law stood next to LGBTQ advocates who held signs and rainbow flags outside the courthouse, local outlet Loop News reported.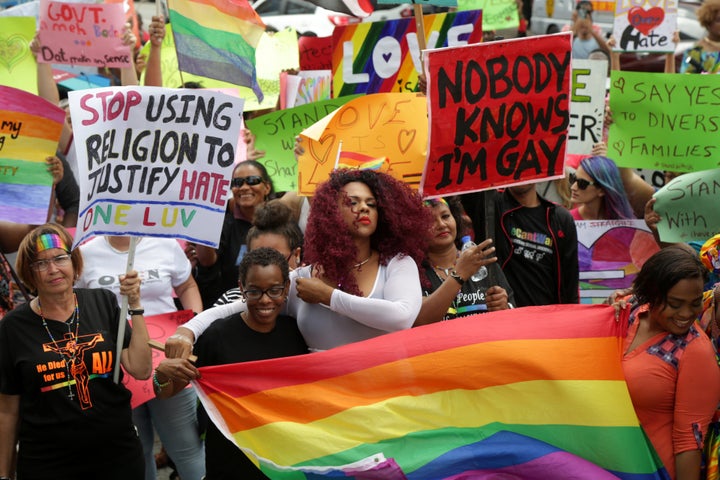 Laws that similarly criminalize homosexuality still exist in several other Caribbean nations, including nearby Barbados, Grenada and St. Lucia, standing as relics as nations around the world continue the trend of taking action to protect LGBTQ rights.
As noted by the Human Rights Campaign, Trinidad and Tobago itself still does not offer LGBTQ individuals protections in housing or employment. And, as the local Trinidad and Tobago Guardian states, the country still technically bans LGBTQ visitors ― even though the law isn't enforced.
While courts can act against laws that restrict rights of the LGBTQ community, the strongest protections may take the form of legislation. After Bermuda's Supreme Court ruled in favor of a gay couple who sued for marriage rights in 2017, legalizing gay marriage in the Atlantic Ocean nation, lawmakers there voted to replace same-sex marriages with domestic partnerships in February.
Popular in the Community