Trinity Arsenault's weekend was an eventful one, to say the least.
At the age of 14, she became the youngest person to swim all the way across Lake Ontario. The 52-kilometer journey (a whopping 32 miles) included 15 foot waves and thunderstorms, and according to The Star, Trinity conquered it all in less than 24 hours.
Trinity was very glad to have her mother, Christine, right by her side in a boat the whole time. Christine completed the swim herself in 2011. Just after emerging from the water, the mother-daughter duo admitted to a reporter from The Star that they "sang a lot" in order to help Trinity get through the late night and early morning hours in the lake.
A number of teens have made history on this particular swim. CBC News cites Marilyn Bell as the first person to have completed the route back in 1954 at just 16 years old. It's only fitting, therefore, that "Marilyn Bell Park," named after the legendary teen swimmer, served as Trinity's finish line this week.
Trinity is also working on raising money for the Canadian Tire Jumpstart Program which raises funds for children and teens who wish to participate in athletic programs but cannot afford to.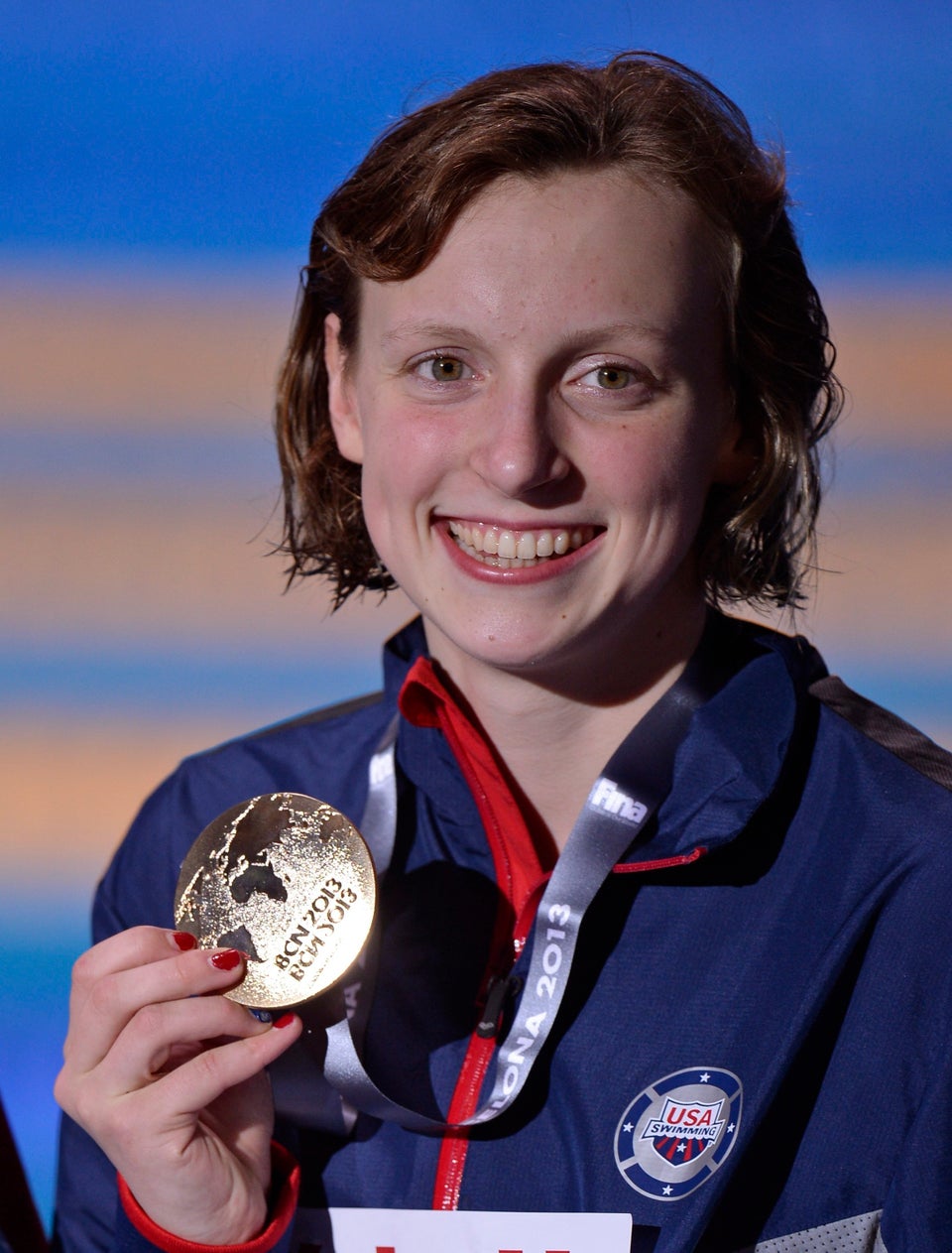 PHOTOS: 2013 World Swimming Championships