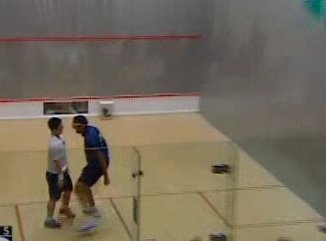 But not all the attention has been positive for Hartford-based Trinity College.
The incident took place at Yale's Payne Whitney Gym and involved Trinity's Baset Chaudhry, who got in the face of Yale's Kenneth Chanar.
As Chaudhry was leaving the court to join the celebration Trinity's team and fans had started on the floor, he surprisingly shoved Chan back onto the court, marring the historic night and concluding a heated match between the two players that included taunting not normally seen in squash.
WATCH THE CONTROVERSIAL TRINITY COLLEGE SQUASH INCIDENT BELOW:
UPDATE: Trinity coach Paul Assaiante said on ESPN that the College Squash Association will have to address the incident.
Popular in the Community