TripAdvisor rolled out a new label identifying businesses where claims of sexual assault and other serious safety issues occurred, but the language used in the new badge lacks any keywords that would clearly warn travelers or indicate the nature of the claims.
But the warning, which was affixed to the review pages of three Mexico resorts this week, does not include the words "health," "safety" or "discrimination."
Message from TripAdvisor: TripAdvisor has been made aware of recent media reports or events concerning this property which may not be reflected in reviews found on this listing. Accordingly, you may wish to perform additional research for information about this property when making your travel plans.
The message appears in a big red box at the top of the review page, indicating a warning, but a traveler would not necessarily know the label refers to "events" as serious as alleged rape, sexual assault, injuries, health concerns or discrimination issues.
Additionally, TripAdvisor's highest recognition, the 2017 Traveler's Choice award badge, remains on clear display directly below the red message, which could add to potential confusion or perhaps downplay the intended severity of the new badge.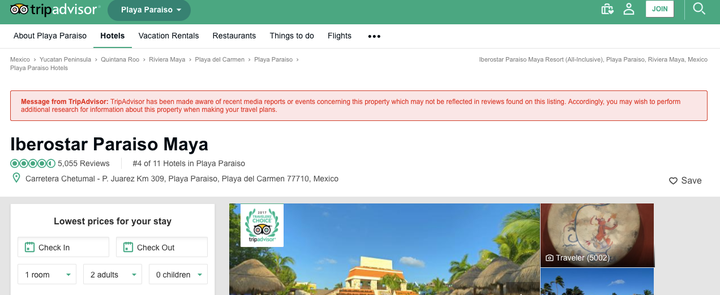 When asked about the message's language, TripAdvisor spokesman Kevin Carter said the label is a first version of the badge, which the company considers consistent with other examples in the market.
"As with any product development in the Internet industry, there will always be continued iterations as we work to improve how we provide travel information to consumers," he added. "We do believe the first version of this badge is designed to be a catalyst for consumers to do additional research outside of TripAdvisor if our reviews may not readily communicate issues related to health, safety and/or discrimination issues, and spur a traveler to do a keyword search in TripAdvisor reviews. If a business is receiving this badge, a simple Internet search should present relevant information that is necessary when making a travel decision."
Last week, the Journal Sentinel published its report on TripAdvisor's removal of reviews in which travelers claimed they had been raped and sexually assaulted at Iberostar Paraiso Maya, a resort located between Cancun and Playa del Carmen.
TripAdvisor issued a public apology to one of the women, Dallas native Kristie Love, whose 2010 post was removed because it violated the site's former "family friendly" content guidelines. The site has maintained that the post was not removed because it alleged rape, and it republished her original post (where it falls chronologically, behind thousands of other posts).
Support HuffPost
A No-B.S. Guide To Life
Related
Before You Go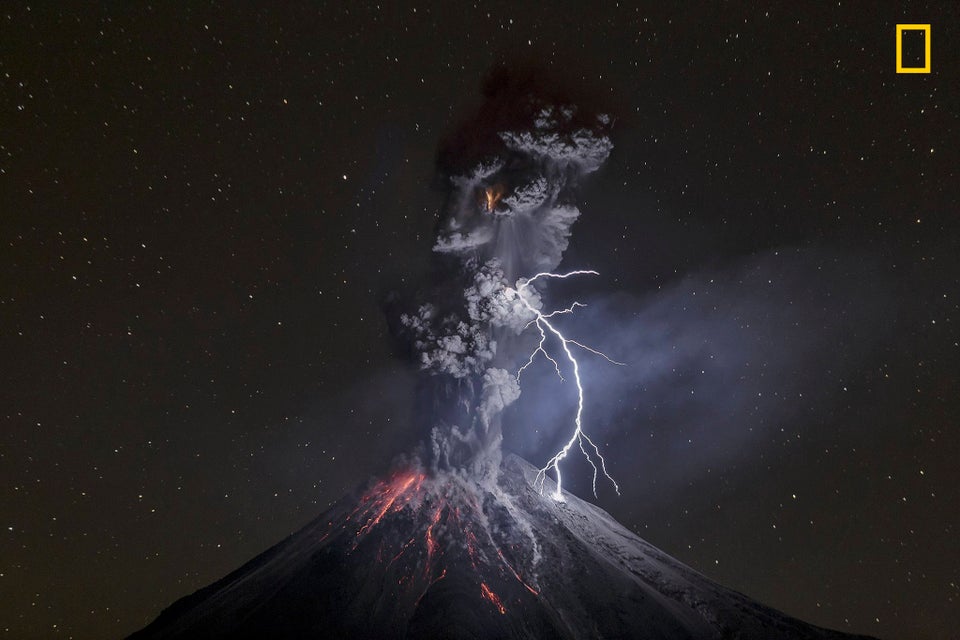 NatGeo Travel Photographer Of The Year 2017
Popular in the Community