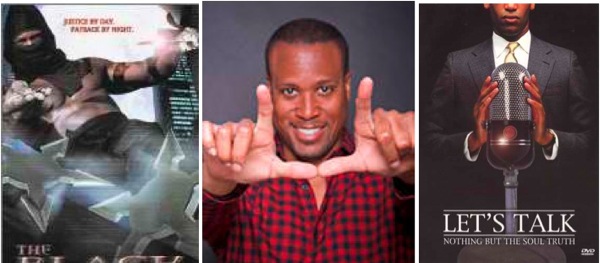 Actor, writer and director Clayton Prince is that rare show business commodity of talent called a triple threat. The Philadelphia native turned down a math scholarship to Temple University to pursue the entertainment business and never looked back. Shortly after arriving in New York Clayton scored roles on "Cosby", "Another World", "Spin City" and "Hairspray" assured he made the right decision. Any actor would be content with a successful acting career, but Clayton went on to produce, write, act and direct two films, "Black Ninja" and "Let's Talk". Intrigued by the opportunity he has produced the web series, "Cream". Cream TV is his YouTube channel launched by his entertainment company Magic Mountain. "My goal for CREAM is to have it picked up by a cable network. I think Cable TV will give us the flexibility to tell the storylines the way we want to tell them. First and foremost, I want to create a following for the show. I want to show the networks that this entertaining, smart and funny show is something that people want to see. I totally believe that people will be hooked on the show by the 4th or 5th mini episode, if not before that. " "Cream" is a series focused on the life of Cream Management music impresario Winston St. James (Clayton Prince) who mixes business with family, women, drugs and organized crime. But his biggest problem seems to be money. "People seem to think that people in the industry are somehow immune to everyday problems that everyday people have. For example, everyone thinks when you're famous you will never have a financial problem ever again, and that's just not true. Ask Wesley Snipes or Lauren Hill if you think that's not the case. It's kind of like Sean Puffy Combs and Biggie Smalls said in one of their famous songs, More Money, More Problems."

Clayton has a rich history from which to draw storylines for his web series. He explains, "I also got the idea from meeting fans and inspiring artists.....many new and hopeful singers and rappers would approach me with their demos, hoping I could somehow help their musical careers. What most of them didn't realize is that I am an actor, not a music producer. Yeah, they are both show business careers, but they are totally different. I couldn't do anything to help them with their music, but I took their demos at their insistence. I listened to all of the demos that people gave me. Honestly, most of it was horrible, but some of it was really GOOD! Still, I couldn't do anything to help them. When I spoke with some of my friends in the music industry, they told me so many horrible and immoral stories that they went through. I thought to myself, "Damn, this is like a soap opera...Hold it...It really is a soap opera!" I decided to write a storyline around the songs I was given by the artists who gave me their demos, and the experiences that many of my friends told me they went through in the business."
In addition to morality storylines with surprising plot twist and turns, Clayton plans to introduce new music in every episode. His intention, "....I really believe this show can not only entertain people, but it can help people and open their eyes to certain things. I'm hoping that the show will pay for itself by people who like the show, who are willing to buy the soundtrack. This will not only help the show, but also it will give all of the struggling artists the musical careers they deserve. It's my dream that soon Walter Anderson, PEACE, Lucci Loner and Vipe Millions will become house hold names for their music, and that I had a little something to do with making this dream of theirs a reality." Clayton Prince is an entertainment mogul on the rise.