I think I may have inadvertently stumbled (via a recent Twitter connection) on a way to inspire the shy and seasoned traveler alike to shed their inhibitions and see the world...
There isn't much about traveling for me that doesn't bring on Goosebumps; the good kind. Ok, maybe a few things. Being detained on the Russian Border by gun-toting soldiers wasn't much fun. And the time I was nearly arrested by a Spanish policeman for disobedience didn't go down too well, either. Yes, you heard correctly: Disobedience. However, on the whole travel is my passion and I hope it becomes one of yours too.
One of my favorite ways to travel is actually alone; it's a wonderful way to get to know yourself. But I must admit it can get slightly isolating. I tend to feel a shadow of separateness descend over the experience at times. During these moments of solitude I often find myself trying to connect with my fellow travelers or the locals I meet along the path. Sometimes this is easier said than done and I find myself wistfully indulging in memories of being at home. Surrounded by people I relate to and that relate to me.
I always thought it would be a good idea for someone to come up with a system where you would travel the world and be pre-introduced to like-minded people. Yes, part of travel is about meeting people you don't know, but it's also a splendid experience to share with someone you do know. Or at least know a little...
Well, it seems a few wise minds have gone and done just that. I guess you can call it online dating for travelers. Triptrotters (which is kind of a cool name!) have forever resolved the lonely traveler syndrome. And they have done in it a creative and innovative way.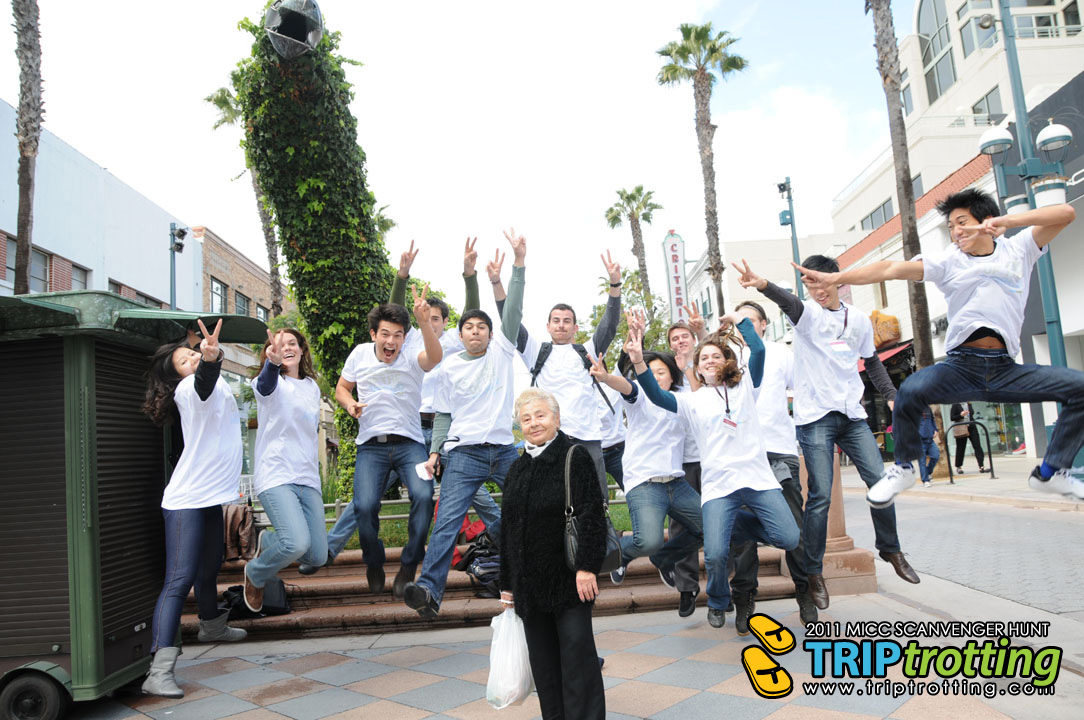 Here's how it works: The creative brains at Triptrotter headquarters match a wide variety of travelers and locals in an attempt to create distinctive and interesting travel adventures. Their aim is to stray as far away from the cliché of 'the tourist' as possible. And it works. It creates a win-win for both the traveler and the local alike because both get to experience something different and exciting, yet safe and rewarding.

On a personal note, I am fortunate to have friends in different cities across the globe, so when I am not on one of my solitary expeditions I can tap into the local community. But I travel a lot. Others don't have that luxury. With this in mind, having a site that connects like-minded people while on their travels seems like a pretty good idea to me. The real beauty of Triptrotting is in its potential to inspire someone who may feel a reluctance to venture out of their comfort zone. Maybe they will now take the plunge, experience the world and catch the travel bug.
If you know you will be paired up with someone who has been pre-screened and molded to your tastes, then the world can most certainly become your oyster. Sometimes all we need is a small nudge to see what is waiting for us on the horizon. Triptrotting acts as that gentle nudge...
This summer could actually be the perfect opportunity for one daring individual to experiment with Triptrotting. The newly launched site is now looking to send one lucky guy or girl, dubbed "The Ultimate Triptrotter", on a four week international travel extravaganza, where they will meet local Triptrotters and experience travel the triptrotting way.