Trisha Patyas, who described herself as "a mix between Woody Allen and your local hooker" in her Twitter bio, might be the most ill-informed political commentator on the Internet, or one of its scariest vlogger trolls.
Either way, it's doubtful anyone takes her seriously. But just in case you're interested, we'll spare you 5 minutes of your life and provide a run-down of her talking points, because Young America, you are, like, the vote.
This is Trisha's first election voting. She was eligible to vote in the 2008 election, but didn't like either candidate. She identifies as a conservative republican and a Catholic, but is "open minded" about Mitt Romney's Mormon faith.
And now, Trisha's reasons for voting for Mitt Romney:
1.) Mitt Romney is hot, "super gorgeous," and the United States needs him because "We haven't really had a hot president since Kennedy, but we all know how that ended."
2.) Her cat is named Mitttens. "That's a sign."
3.) Mitt rhymes with "tit." She claims she's kidding, but she actually says that.
4.) As an aspiring entrepreneur, she likes Paul Ryan. She does not like Sarah Palin.
5.) She supports Obamacare but says Obama will "take away her right to be a Catholic."
Laugh: Because if you don't, you might cry.
Before You Go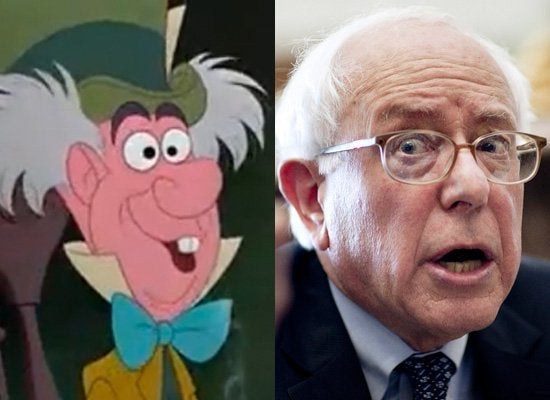 Politicians Who Look Like Disney Characters
Popular in the Community