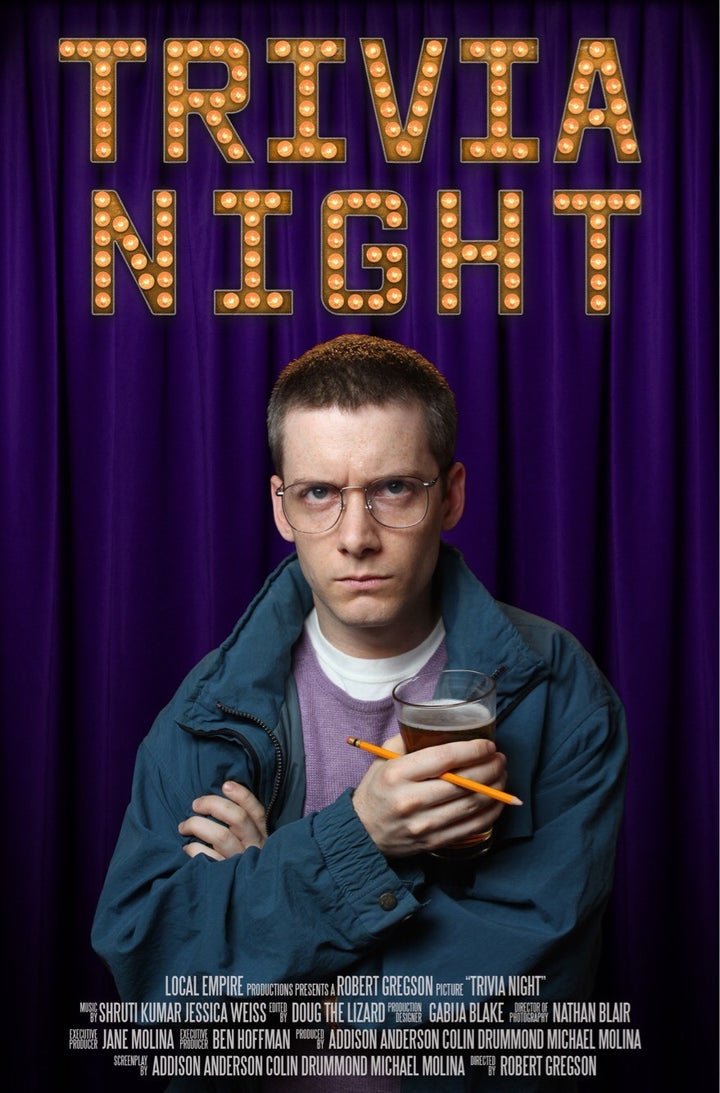 The American comedy movie genre has long been an obsession of mine. It's fundamentally why I became hellbent on living in the US of A. Although I achieved this ambition years after I would have made use of hall passes and lockers, letterman jackets and recess, it was these scene that first ignited my passion. Over the years I've been a fan of the Farralleys and admired Apatow, but my heart still belongs to Hughes. The Breakfast Club, Weird Science and Ferris Bueller's Day Off still count amongst my all-time favourite films. His depiction of teen angst, oddball outcasts and "Those aren't pillows!" moments are indelibly ingrained in my psyche. Hughes attained broad appeal while keeping one foot firmly in the subculture. 80s perms and suits aside, his films stand the test of time. If it's not already apparent, I'm something of a Hughes purest which is why you can believe me when I say, finally, we have a worthy contender, or rather collective, to carry the mantel.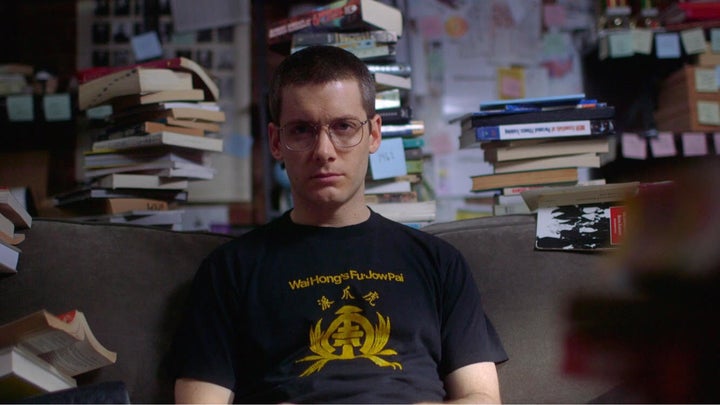 Trivia Night is a subversive comedy that expertly teeters the tight rope of twisted, edgy humor. As the title suggests, it features more facts than Alex Trebec could shake a stick at, as well as anti-heroes of legendary proportions, and backstabbing plot twists and turns that would send M Night Shyamalan into a spin. Even the familiar, glitzy backdrop of New York features more as it's own evil twin; steely, cold and ominous.
Local Empire, the collective behind the film, was founded by Michael Molina, Colin Drummond, and Addison Anderson in 2013, as a platform to write and produce sketch comedy shorts which premiered monthly on a live show. Over fifteen months they created 100 shorts.
"I had been making short films and one day I met Michael at a picnic in the park and we didn't really talk," says Director Robert Gregson. "Through circumstance, we ended up seeing a film together, had a beer, and afterward started discussing John Swartzwelder's contribution to The Simpsons and debated the pronunciation of David Koepp's last name. The guys had piles of sketches and needed a director. I directed a few sketches and quickly became addicted. Everyone was up for trying anything and we could work really fast with a small crew. I directed around 30 sketches during that 15 month period."
In 2014, Gregson produced and directed The Refrigerator, an 11-minute short about two broke friends who find a fridge in the street which acts as a portal to another dimension; other people's apartments. Hilarious and ingenious, the plot centers on what any two drunk friends would do if they had such a fridge. It was written by Michael Molina and stars Colin Drummond and Jon Bass (Book of Mormon, Big Time in Hollywood, FL, and the soon to be released Baywatch). Gregson went on to win the Best New Director Award at the 2015 Brooklyn Film Festival and the short served as model of how to produce indie feature films.
"Michael, Colin, and Addison went to one trivia night together, won it, and got the whole vibe of that world." Gregson says of Trivia Night's inception. "It was a lot of fun, but they saw at least one guy who just had to win at any cost. They took that feeling and painted the whole story world with it. While the film might feel realistic, our approach is to use something real as a starting point and then let the rest be an impression of an extreme taken to it's logical conclusion."
They drew inspiration from 70's New Hollywood antihero films such as King of Comedy, Scarecrow, and Taxi Driver. After raising $35,635 on Kickstarter to produce the film, they devised a 23 day shooting schedule around the city.
"We wanted to make a film based on the El Mariachi approach-Robert Rodriguez's school of 'use whatever you have'. We live in NYC and had access to a bunch of bars, apartments, a TV studio, great actors, and, mostly importantly, ourselves. Trivia nights, married with the idea of an unbeaten and potentially unbeatable quiz show, was a world that would inhabit the funniest and saddest grasps at greatness by the wildest contenders."
Last year the film featured at Lone Star Film Festival, Heartland Film Festival, Depth of Field International Film Festival, NYC Independent Film Festival, Green Bay Film Festival and won the coveted Best Feature Film Award at the 2016 Omaha Film Festival, beating nine other contenders.
Trivia Night is a masterful, comedic gem of a movie and one you wont want to miss when it launches on Amazon on Tuesday May 16th.
Popular in the Community