The change was supposed to appeal to more health-conscious consumers, but, in a shocker no one saw coming, those people weren't exactly clamoring to buy a sugary cereal advertised by a whiny, obsessive anthropomorphic rabbit.
However, the new version of Trix also had its share of cereal killers, many of whom didn't think the natural colors made using radishes, purple carrots, and turmeric were as vibrant as the fake colors beloved by people who don't care what they put in their body.
Now General Mills is hoping to have it both ways.
They're still selling a version of Trix with natural colors and flavors, but they will also sell "Classic Trix," which is made the same way it was in the days when people were more concerned about the prize in the box than the actual cereal.
"We have heard from many Trix fans who have been calling, emailing and reaching out on social media to tell us that they miss the old product," General Mills spokesman Mike Siemienas told Today. "We know consumers have differing food preferences, and providing consumers choices of what they would like to eat is very important to General Mills. As a result, we are launching 'Classic Trix' to fill these consumer requests."
As you can tell by the box, the rabbit seems happy.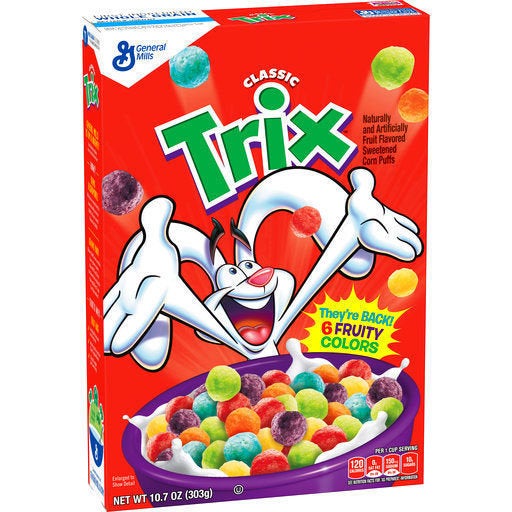 Classic Trix is expected to hit shelves in October.
The company let its fans know via a video tweet that referenced the many insults the newer, healthier version of Trix has received in the past two years.
However, some fans of the decision still aren't totally happy, and are also demanding General Mills also bring back the fruit shapes that were in the early part of this century.
The corporation told the Minneapolis Star-Tribune it hopes to do that in the future.
Related
Before You Go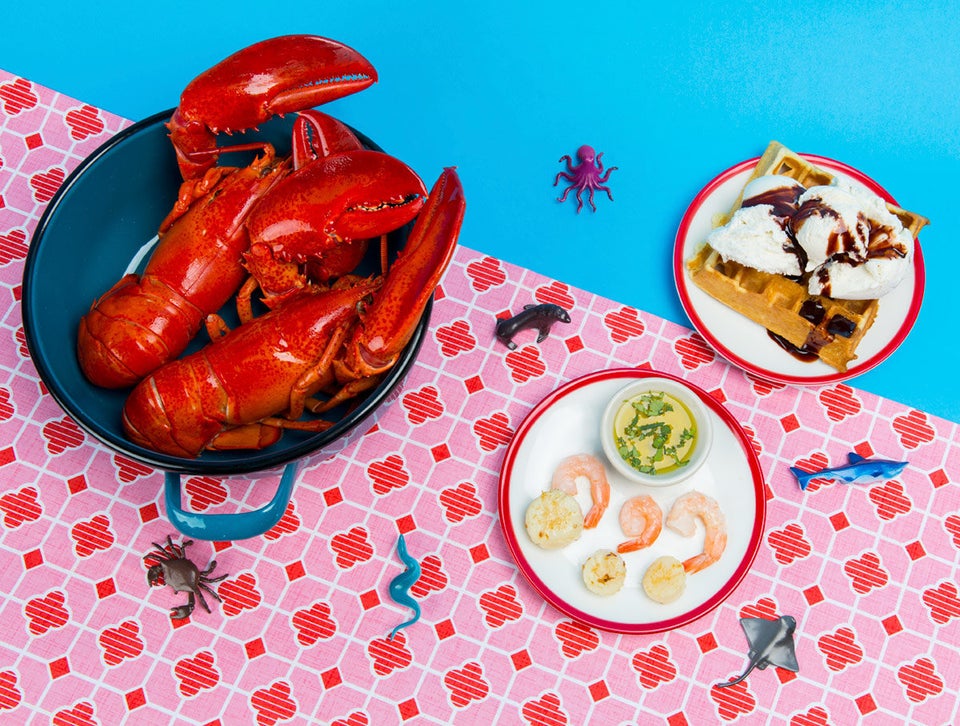 Kids Dream Breakfasts