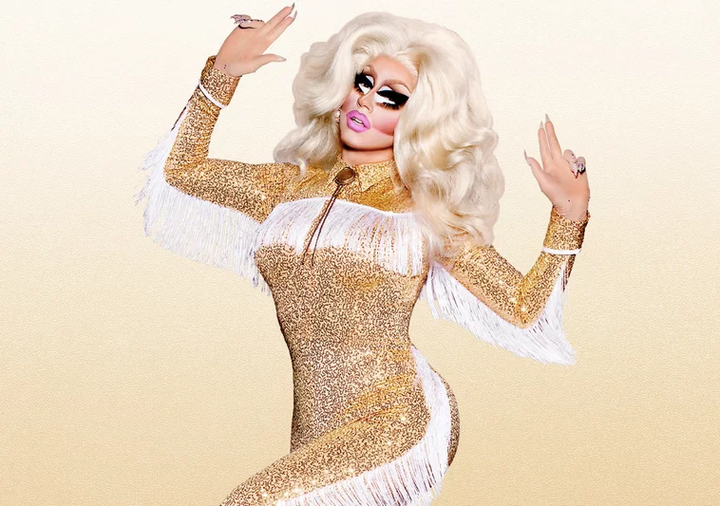 Trixie Mattel already snatched hearts and wigs as the lovable underdog turned internet sensation, and now she's snatched the trophy, becoming the third queen to be crowned on "RuPaul's Drag Race All Stars" on Thursday night.
The reality competition series has produced a roster of megawatt stars since it premiered nearly a decade ago, but with her blend of self-deprecation and life-sized doll aesthetics, Mattel is also one of the most successful: She's now topping iTunes charts with her folk music album "One Stone" and stars on Viceland's weekly "The Trixie and Katya Show."
The 28-year-old performer might have the best post-"Drag Race" track record around, but her journey on "All Stars" Season 3 hasn't been without its ups and downs.
After front-runner BenDeLaCreme removed herself from the race mere episodes shy from the finale, the crown was anyone's for the taking. When a jury of the eliminated queens decided the fates of the final two, unexpectedly striking out the fan favorite Shangela and first season queen Bebe Zahara Benet, Mattel went on to best fellow Season 7 queen Kennedy Davenport in a powerhouse final lip-sync to Miley Cyrus' "Wrecking Ball."
Both Mattel and Davenport struggled at points during the competition, unlike the previous season's winner, Alaska Thunderfuck, who was pegged to slay the game before the first episode even aired. Mattel's win arrives at a time when the "Drag Race" plates are shifting, as its legion of fans are questioning if the twists-for-twists-sake format is robbing some of the most talented queens of a victory. She's also the third white drag queen ― Mattel is half Native American but refers to herself as a "boring white dude" ― to enter into the hall of fame, causing an uproar after the episode aired on social media.
We caught up with Mattel after her win and, oh, honey, did she spill about everything, including her post-"All Stars" plans, the reception to the finale and what she plans to do with the prize money.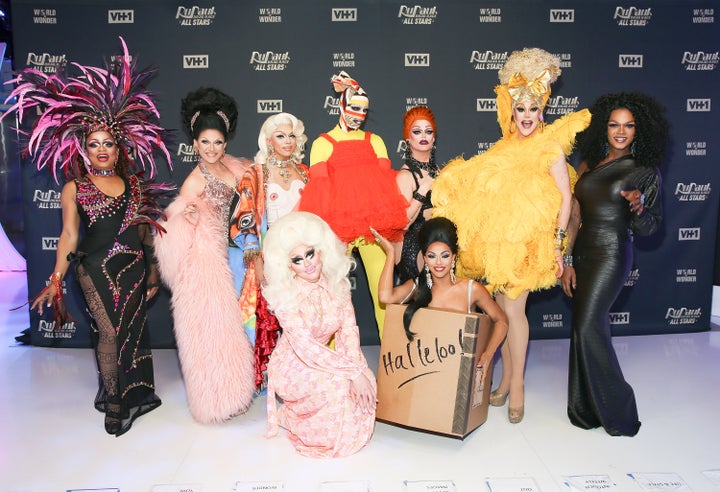 Your journey on "Drag Race" has been tumultuous in the best way, and it feels long overdue for you to go out on a high note. Did you ever expect to be an all star, and what's your headspace like after the finale?
I've always played the game in my career as if this will never happen. I'm happy it happened, but I definitely didn't ever count on it or bank on it. Both times previously I lost on "Drag Race," so I've only been a winner for like 12 hours. I think if you're a real all star, you go out and you're an all star whether or not you never do "Drag Race" again. I envision myself quitting drag some day and being able to say I won the Olympics of drag. That's cool, but you can be a really strong athlete and not necessarily win the Olympics. I hate to say I feel almost the same, but I just feel really lucky. Shangela, Bebe and Kennedy were so good, and it literally could've been any of us.
"The Trixie & Katya Show" is already a success, and your album is topping the charts. What's next for you?
Well, I'm currently nominated for a James Beard Foundation Award, a major culinary arts award, which is hilarious, so I would like to win this major food award. My album came out yesterday, and I hope people hear it and love it. I'm doing 40-plus cities of a United States tour of my show "Moving Parts," so people will be able to come see me play my guitar and tell jokes in real life. I'll be writing a new show this summer. The wheels keep turning. "Drag Race" is really cool, but I've always got the next 10 monopoly moves ready.
Do you feel like you need to defend your success in the competition given that some of the top competitors were knocked out of the race before the final lip-sync?
The people who should have to defend that are the people who pulled the lipsticks, you know what I mean? You saw me in the interview. I really thought Shangela and I were going to be lip-syncing, so I was as shocked as anybody else. I have huge respect for her, and I think she's such a superstar given her track record. I'm an optimistic realist. I kind of expect the worst but prepare for the best.
There have been conversations about the rules of "Drag Race" and how the endless twists are negatively impacting the show. As a competitor but also a major fan, do you think the show should return to the strict merit-based elimination criteria?
I don't think so. As much as people might not always agree with the choices made, it's fun to watch. On a normal season, when people are in the bottom and there's a lip-sync for your life, people also often disagree about who wins the lip-sync. When they announced that the people choosing were going to be judges, in a certain light maybe that's more fair because these people were in the workroom and behind the scenes at all times. Who better to make the call than people who were in the Snatch Game with you or learning the choreography next to you? They know how hard everything was, and they know who struggled. In a weird way, they have a lot of insight the judges can't offer.
You turned a corner about halfway through the competition. What was that like to embrace your creativity after being in the bottom and go for broke the rest of the season?
Once I was in the bottom and Shangela had basically psychologically cat-and-moused me emotionally and spiritually, I had already accepted that I was going home. When I didn't, it was kind of like when they pull the mask off the killer. I was like, "Oh, this isn't a ghost. This is 'Scooby Doo,' and this is a janitor." I kind of realized if I lose it doesn't make me a bad drag queen, and that's something I've always believed anyway.
The fear of losing and the fear of disappointing kind of completely left. I just made bold choices, and that's it. I was only in the bottom really for Snatch Game, so it was just really one day when I had a bad trip-up. The only other time I was in the bottom was when if you weren't in the top you were in the bottom. The narrative a little bit was like you haven't been here or where's your brain, but I did great in every challenge, and I just fucked up today. But I don't even think the TV did it justice. I literally probably did the worst Snatch Game in the universe.
You are one of the most active queens on social media and engage with conversations about "Drag Race," which I think have tapped into some very key elements of the show's legacy. Did you see hashtags like #AllStarsSoWhite, and what's your reaction to the frustration about a third white queen being crowned an all star?
I didn't even see it. I've been avoiding [social media]. I'll post pictures and videos of myself playing guitar in my room, but I don't interact or weigh in on topics. As you can see when Shangela confronted me about that note, I can't really handle confrontation or drama well because I'm never in it, so I don't really know how to handle it when it comes.
I've known this day was coming and I've known who was in the Top 2. I watched Shangela in the competition, so I knew that it was going to be a surprise. I was watching yesterday, and her heartbreak was obviously upsetting. Watching Bebe have to walk to the back of the stage was upsetting. The Top 4 was three people of color and I'm only, like, half white. Me and Kennedy were the two people in the room that had the least power. We didn't pull lipsticks. All we did was lip-sync to a beautiful song by Miley Cyrus.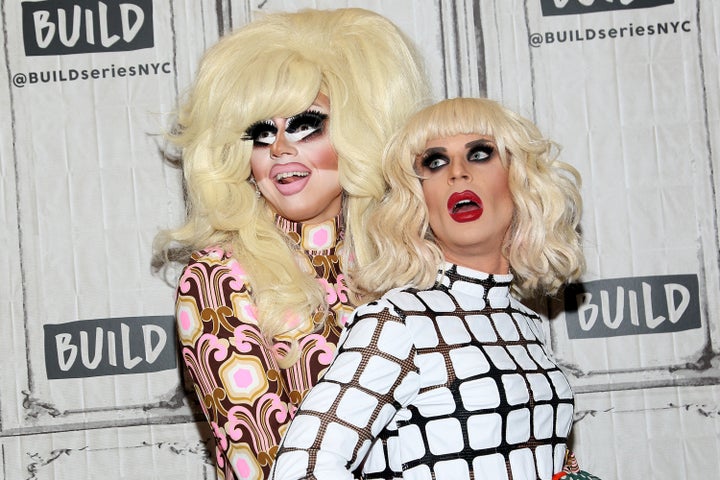 What's the first thing you bought with the prize money?
I'm white trash garbage who came from nothing and afraid of living in a car eating cat food at any moment, so I'm just going to save all the money. I know it's not exciting. I might buy a Nintendo Switch. I live in reality and I know at any moment I could stop getting the phone calls and nobody wants to hear me sing or tell jokes anymore. I just save it all so that one day if I quit drag I have a beautiful nest egg to show for it.
Has Katya reached out to you after your win? What was her reaction to her co-host being an official all star?
I haven't talked to her yet. I'm sure she's happy. I'm not sure she's really watching the show right now. I think her journey of health and wellness probably doesn't leave her a lot of time to watch "Drag Race." I'm sure whenever she sees it she'll live. That was my comfort. I was, like, if I lose we are just a couple of losers like the "Wayne's World" of "Drag Race." But now I won, so I can look down on her forever. That's fun.
Season 10 starts next week. What advice do you have for the incoming queens?
I would say the real race is after "Drag Race." People like Shangela and I are living proof that you don't need to have that crown to go be America's Next Drag Superstar. If they don't live for your fantasy, you can just go live for your own fantasy.
This interview was been edited and condensed for clarity.
Before You Go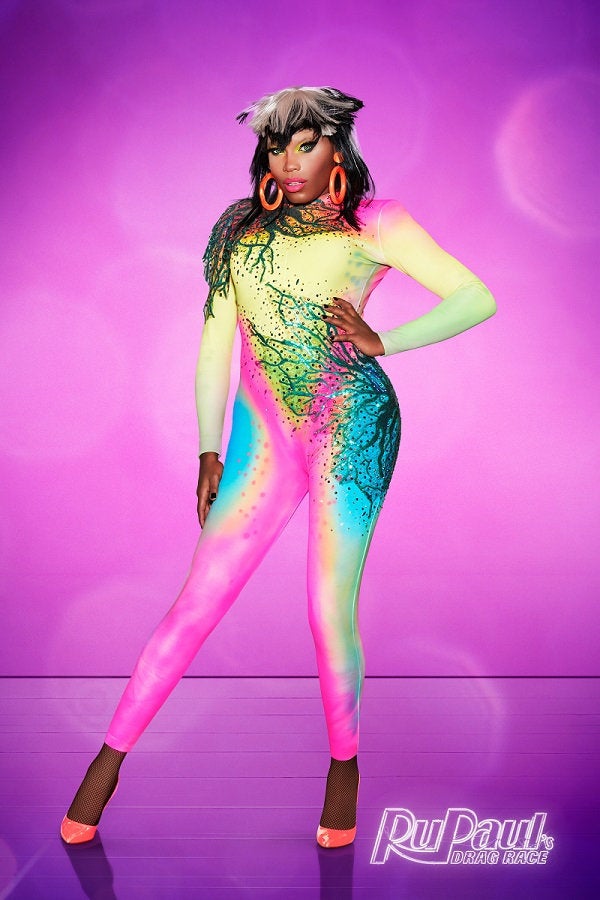 "RuPaul's Drag Race," Season 10
Popular in the Community